If to have a look at this effulgent beauty with a perfect figure it is difficult even to imagine that in childhood Beyonce was a shy and unsure of herself person. Though she dreamt to appear before the footlights and now she can positively say that her way through difficulties to the stars she overcame successfully. Beyonce is deemed to be a successful composer, producer, designer and a mother of her daughter. Her life is full of posi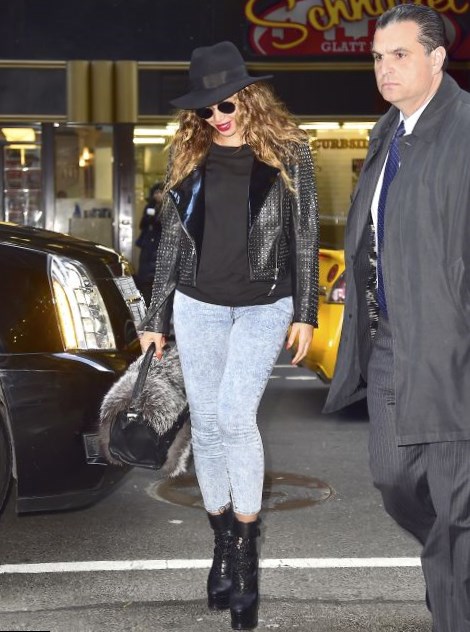 tive moments but only now she considers herself to be a really happy woman. Beyonce belongs to such celebrities whose style is followed by a great number of women.
Her parents say that Beyonce started singing even earlier than speaking. They always encouraged her talent and the girl took part in a great number of various competitions. Later she sang in a girl's band Destiny's Child which was very popular at that moment. Beyonce was the main singer in this group. Unusual, bright and attractive appearance was the main feature which distinguished her from the other girls.
Though Beyonce is a popular and loved singer, she is also a pretty woman the style of whom is always in the centre of attention. She always experimented with her style and during the years changed a wide range of looks. No matter how many times she experimented with her look she always looked sexy. Being a sex symbol is not an image but a state of mind for the singer. Onstage and in her everyday life Beyonce prefers sexy and clinging dresses. Her dresses are always with law neck and short. Beyonce is one of such celebrities who is proud of her ample curves and never has complexes.
For example, during the Billboard Women in Music Luncheon in December 2014 Beyonce chose Haute Hippie Wrap Dress and platform sandals by Gucci. This dress was not considered to be the best by still the singer looked harmoniously.


For her sister's wedding party our celebrity chose extremely modest look. She was in figure-hugging trousers, black high-heeled shoes and a fur coat, also of dark colour. In such clothes the celebrity looked not typically for her style.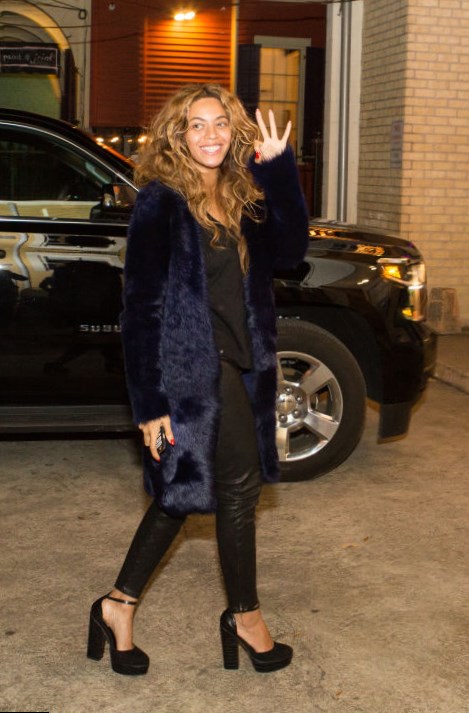 For various kinds of business meetings Beyonce prefers more elegant look. After one of such meetings Beyonce was noticed in a gray midi slashed skirt and a blouse of relaxed fit. Speaking about Beyonce's style and fashion it bears mentioning that she always tries to correspond to the maximum for a particular event.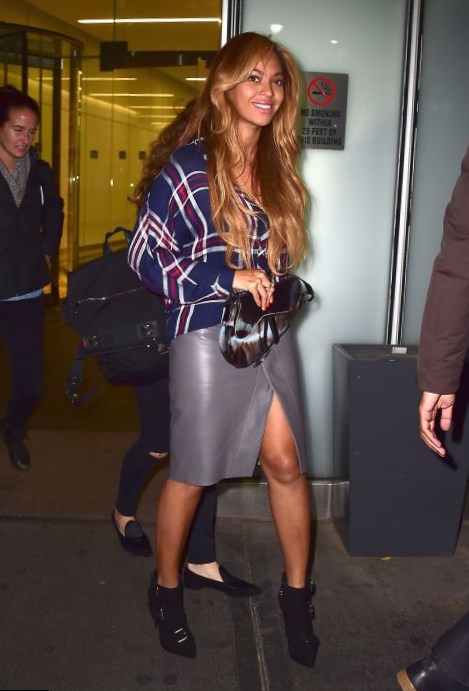 During her performance at the 2014 MTV Video Music Awards the celebrity impresses the audience by three outfits that were completely different. The most stunning outfit was a bodysuit by Tom Ford. It was a beglamoring bodysuit decorated with a bejeweled mosaic. The celebrity's choice showed off her and sexy figure.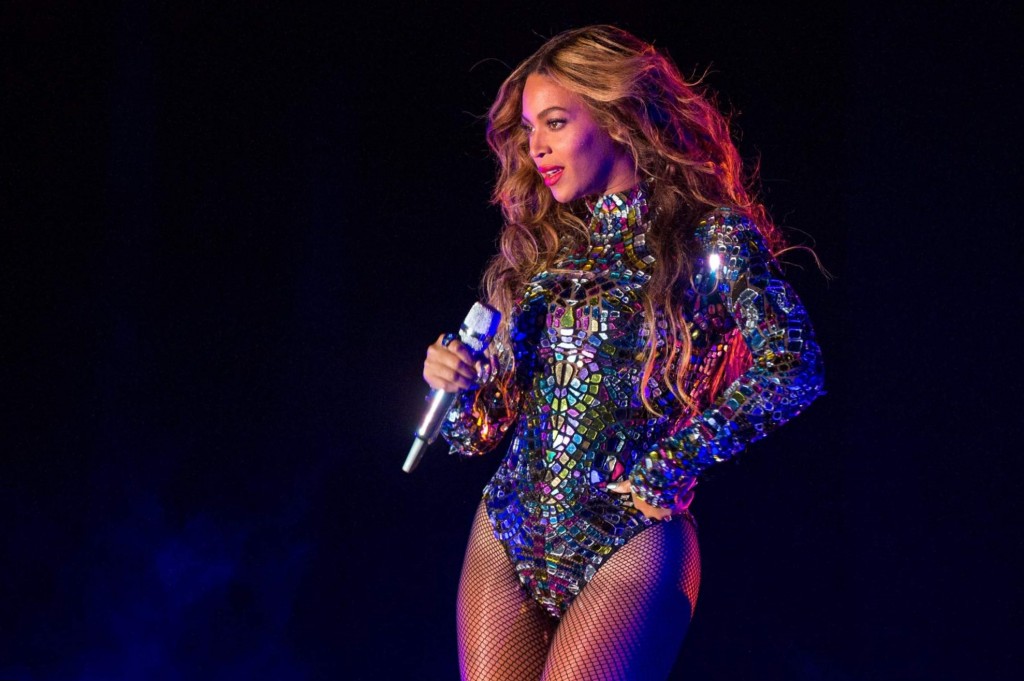 During Chime for Change One-Year Anniversary Event Beyonce impressed everyone having chosen a white jumpsuit and black sandals by Gucci. This jumpsuit was low necked and Beyonce's choice certainly accentuated her good figure.