Date of birth: February 1, 1965
Date of death: March 31, 1993 (aged 28 years)
Height: 5'11,5" (182 cm)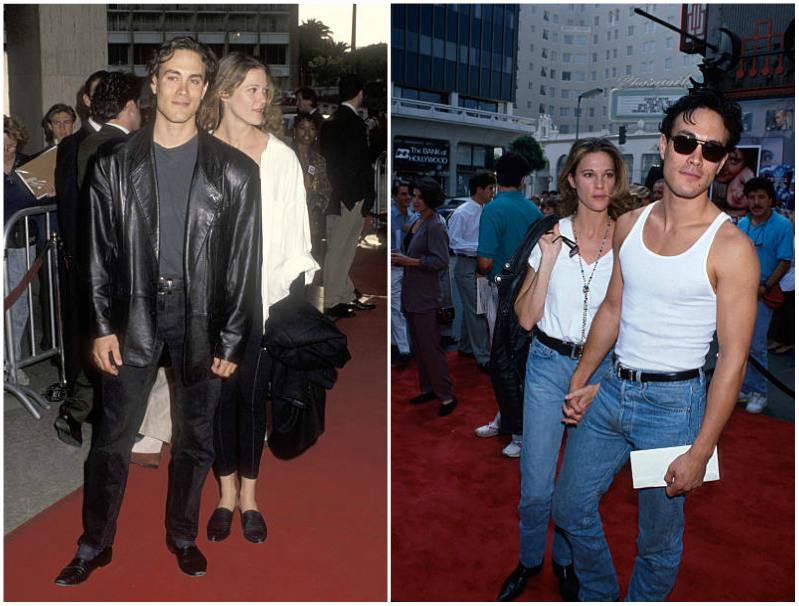 Weight: 168 pounds (76 kg)
Eyes color: Dark brown
Hair color: Dark brown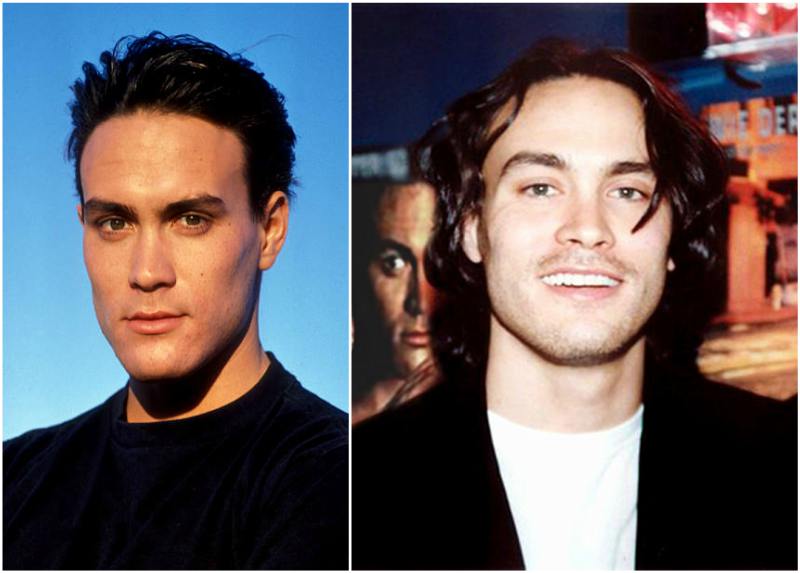 Bandon Lee, famous son of famous father Bruce Lee, is not with as any more, but his talent is still unforgettable. As well as his dad he practiced fighting arts and impressed the audience with his athletic physic.
We remember this handsome young man by the movie Rapid Fire. Though his father was an outstanding actor and fighter, Brandon had to get ready for his roles and in the case with Rapid Fire as well.
During the filming he was training with a personal coach, but the aim of those training was not a common one. He didn't want to look like all the other Hollywood stars with ripped bodies, he just wanted to be exactly like his great dad.
To achieve such result, the guy had to work hard without rest. Only on Sunday he could have a day off. The emphasis of the training process was put on the upper body. A bit later, the coach insisted on changing the program – every three days there was one day off.
It's important for muscles to feel constant load, but with time they get used to it and stop growing. For this reason, Brandon followed the principle of muscle confusion: every workout comprised different from previous groups of exercises.
You wonder whether it was effective and working? Yes, and even more than effective.
At the very beginning of the shooting, Brandon Lee was an average-looking young actor who had weighed 158 pounds (72 kilos). When he reached the desired result, his weight increased for 10 pounds (he weighed 76 kilos). But it was not a simple weight gain – the weight had increased due to the muscle growth – the body became leaner, but the muscles weighed more than fat.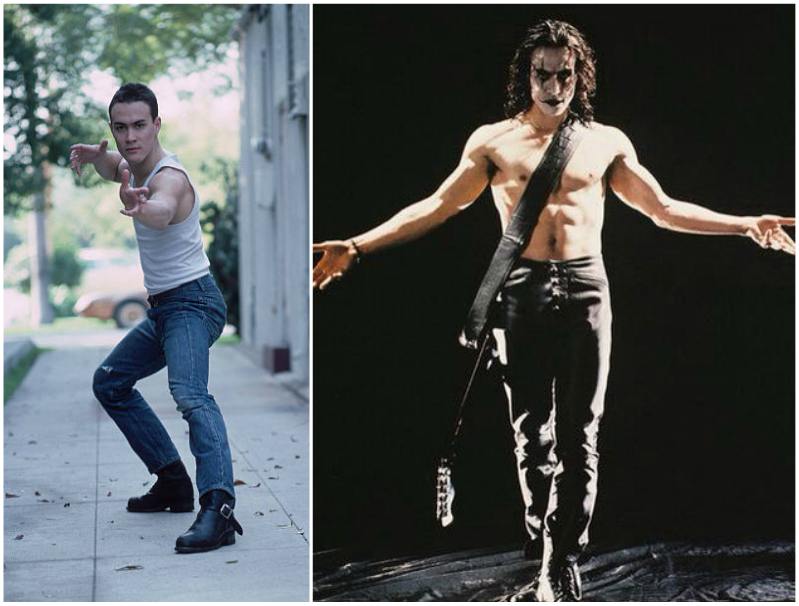 The world will never forget these great guys whose perfect bodies, real acting talent and impressive fighting technique have been pleasing the fans for long years.