Date of birth: April 2, 1961 (Age: 56 years)
Height: 6'0" (183 cm)
Weight: 199 pounds (90 kg)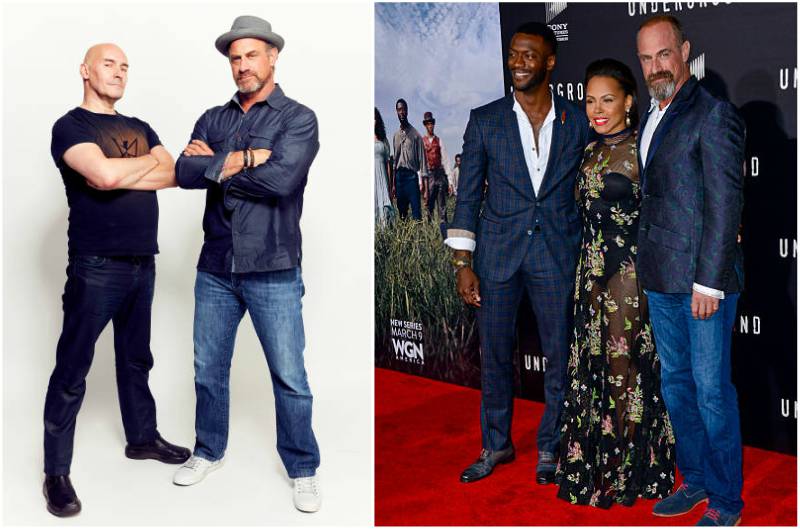 Shoe size: 11(US)/44(EU)
Hair color: Brown
Eye color: Blue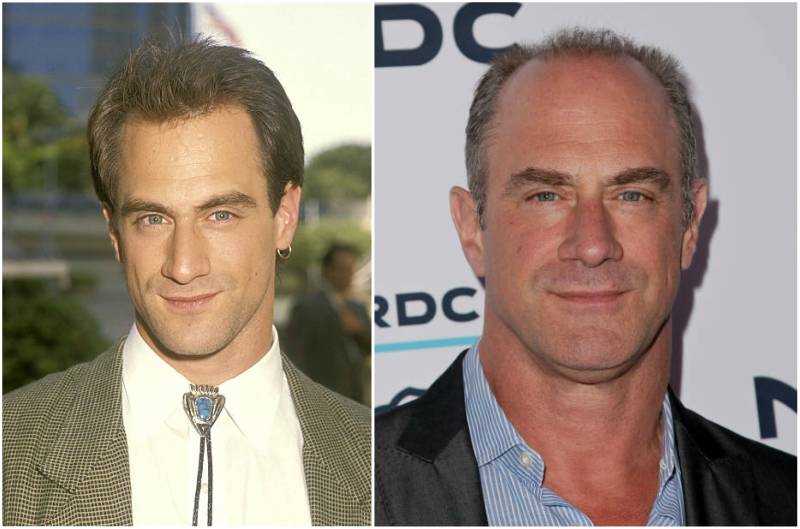 It is said that alternation of different kinds of activities contributes to the effect they have on human's body. Man of Steel actor Christopher Meloni tends to share such opinion.
The actor is 56, but he doesn't stop controlling his weight and body shape. Yoga and CrossFit training greatly help him o this way.
Chris Meloni likes working on stabilizing muscles. He trains with asymmetric weights along with straps to stay strong and not to lose muscle weight. Usually, Chris starts his workout with cardio elements. He likes this stage the least, so he does it at the very beginning. After that come ab exercises.
Some time ago, the actor had to work with physical therapist, because he was suffering from shoulder injury. For that reason he had a special shoulder workout to stabilize the load and to recover faster.
The usual training today consists of one hour intensive workout which extends to one hour and a half in case if Chris trains more on a treadmill. He admits that fast but intensive workouts are better that long and mild ones because the actor likes to do everything fast and move on. Besides, such training promotes muscle growth.
In addition to usual activities like weight training, yoga and CrossFit, the actor always does many others like basketball, swimming, football, martial arts and water skiing. He is sure that muscles like such changes and grow faster.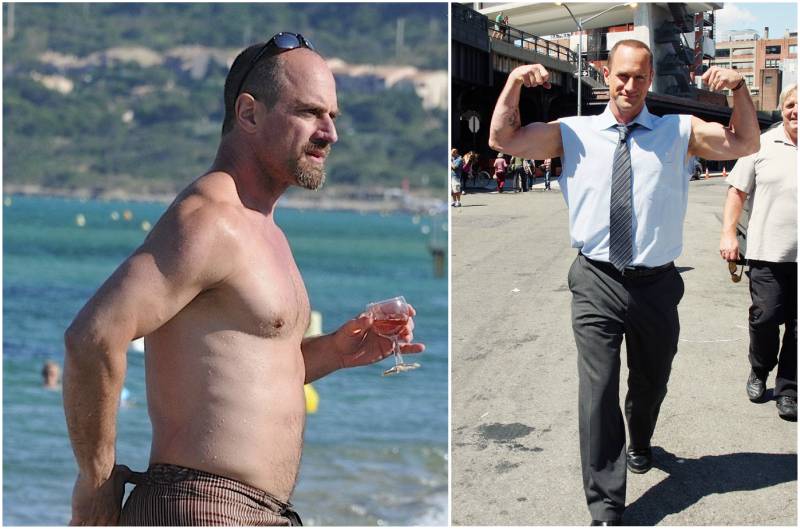 Christopher Meloni also follows a diet. As long as his aim is to gain muscle mass and to stay healthy, he adheres to healthy eating leaning on protein and slow carbohydrates. Instead of cereals the actor eats vegetables in any condition (raw, boiled, stewed, and baked). To give muscles needed fuel, Chris eats lots of fish and lean meat or poultry.
Diet and workout allow Chris to transform his body according to the needs of the roles he gets. If needed he can get bulky, in other cases – stays slim. That's great when the actor is flexible even when it comes to his shape.