Date of birth: March 01, 1910
Date of death: July 29, 1983 (Aged 73)
Full name: James David Graham Niven
Born place: Belgravia, London, England
Height: 5'11.3'' (181 cm)
Weight: 160 lbs (73 kg)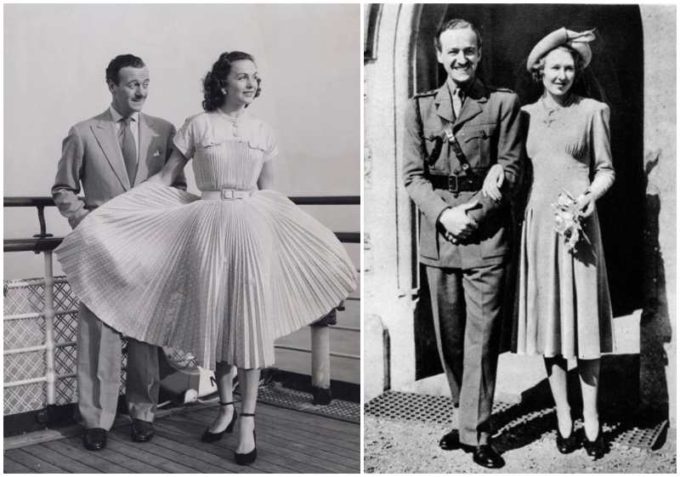 Hair color: Brown/Grey
Eye color: Blue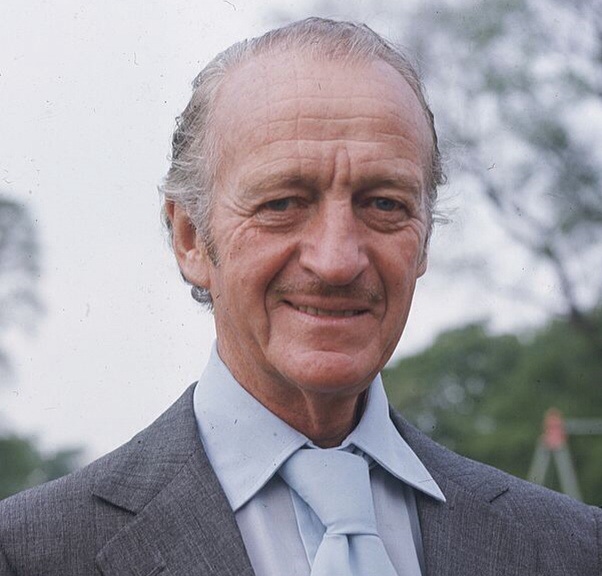 David Niven was a legendary British novelist and actor who brilliantly created a niche for himself in the entertainment industry and maintained his relevance for over 5 decades up till his death in 1983.
His acting career was officially launched in the early 30's through a minor uncredited role in the movie There Goes the Bride. Not until 1935 did he get his first credited role as Bill Cage in the movie Without Regret. The same year he also branched into theatre acting at the Pasadena Playhouse where he was featured in a production titled The Wedding.
In 1958, his career experienced a boost as he played the Major Pollock role in the American movie titled Separate Tables. His impeccable portrayal of this character eventually earned him an Academy Award, a Golden Globe and a New York Film Critics Circle Award. Through the course of his career, Niven published a total of 4 books.
Aside from the inevitable effects of old age like wrinkles; Niven did not really undergo many changes from his youthful self. Even as he had advanced much in age, he still maintained his lean physique from his youth. Niven was able to remain active in old age as well as keep himself fit because he had been exposed to a very active lifestyle in his youth as he served in the British army for a total of 8 years.
He even attained the rank of a Lieutenant Colonel. The exposure he had to live as a soldier played a significant role in making him fitness conscious as regular exercise was a healthy habit he had developed. All through his years in the limelight, he still preferred the baby face look with no beards at all but he liked his little moustache which he maintained up until his death.
Due to his career which required him to always look presentable, wearing a suit became part of him as this was his default dressing.