Date of birth: February 14, 1992 (Aged 27)
Full name: Alfred Thomas Highmore
Born place: Camden Town, London, England
Height: 5' 10" (178 cm)
Weight: 157 lbs (71 kg)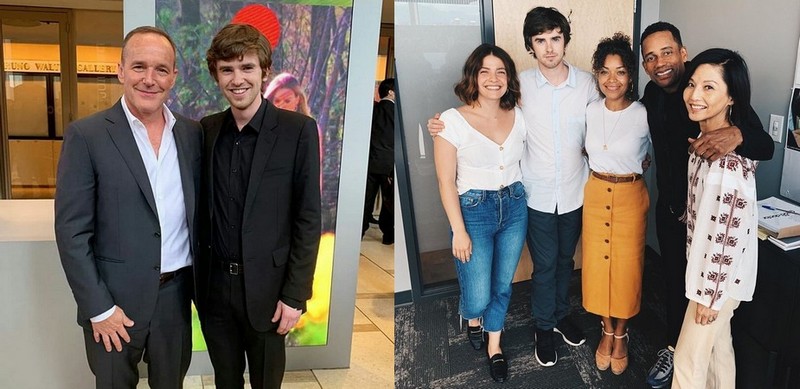 Freddie Highmore's body measurements
Chest: 37" (94 cm)
Waist: 29" (74 cm)
Arm/Biceps: 13½" (34 cm)
Shoe size: 10 (US)/43 (EU)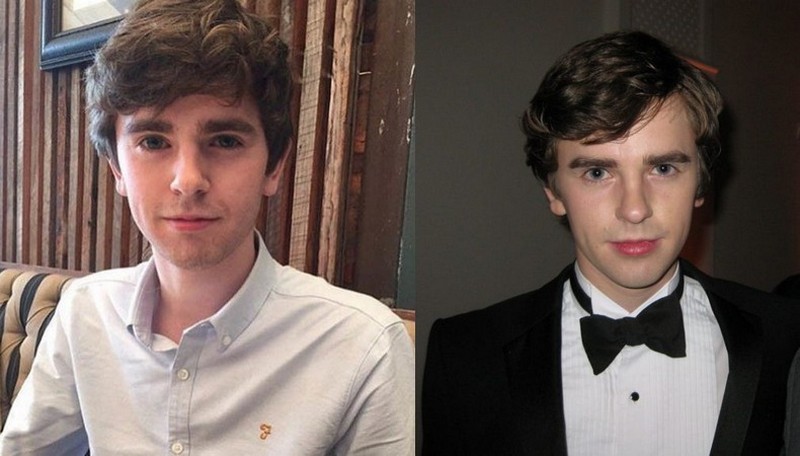 Hair color: Dark Brown
Eye color: Blue
The potentials of Freddie Highmore and the limit of his talents keep expanding every day. First famous as a child actor, he quickly grabbed the attention of viewers and industry professionals alike and has now grown into a seasoned actor, a screenwriter, and a television director and producer.
Making his debut at just the age of 7 in the 1999 romantic dramedy, Women Talking Dirty, he went on to make starring appearances in over 15 films (excluding a handful of TV guest roles) before he turned 21. Academically, he scored A*s in all his GCSE subjects and gained double 1st degrees from Cambridge's Emmanuel College in Spanish and Arabic.
The Golden Globe nominee won a well-deserved Empire Award for his breakout role in Finding Neverland in 2004 but his most famous film role was playing the titular character in Charlie and the Chocolate Factory (2005). He also starred in the films, The Spiderwick Chronicles and August Rush (both 2008) but on television, he has made himself famous for his roles in Bates Motel (2013-17) and The Good Doctor (2017-date).
We have witnessed Freddie grow before our eyes and have noticed his slim yet physical stature and how he has put it into good use for his acting. He still sports the innocent boyish hairstyle he has had on since his teenage years.
Although not mentioned by any media outlet, one cannot help but notice how he shed a few pounds off his already lean frame for his role as an autistic resident surgeon with savant syndrome in the TV series, The Good Doctor.