She is young and beautiful, talented and courageous. Three years ago we didn't know her name and now we admire her photos in the most influential magazines of fashion industry. Gigi Hadid represents the new generation of supermodels. Gigi Hadid age is too young, the model is just 20. But it is impossible to imagine New York Fashion Week without her name. Gigi Hadid age is not important. Every year she becomes better!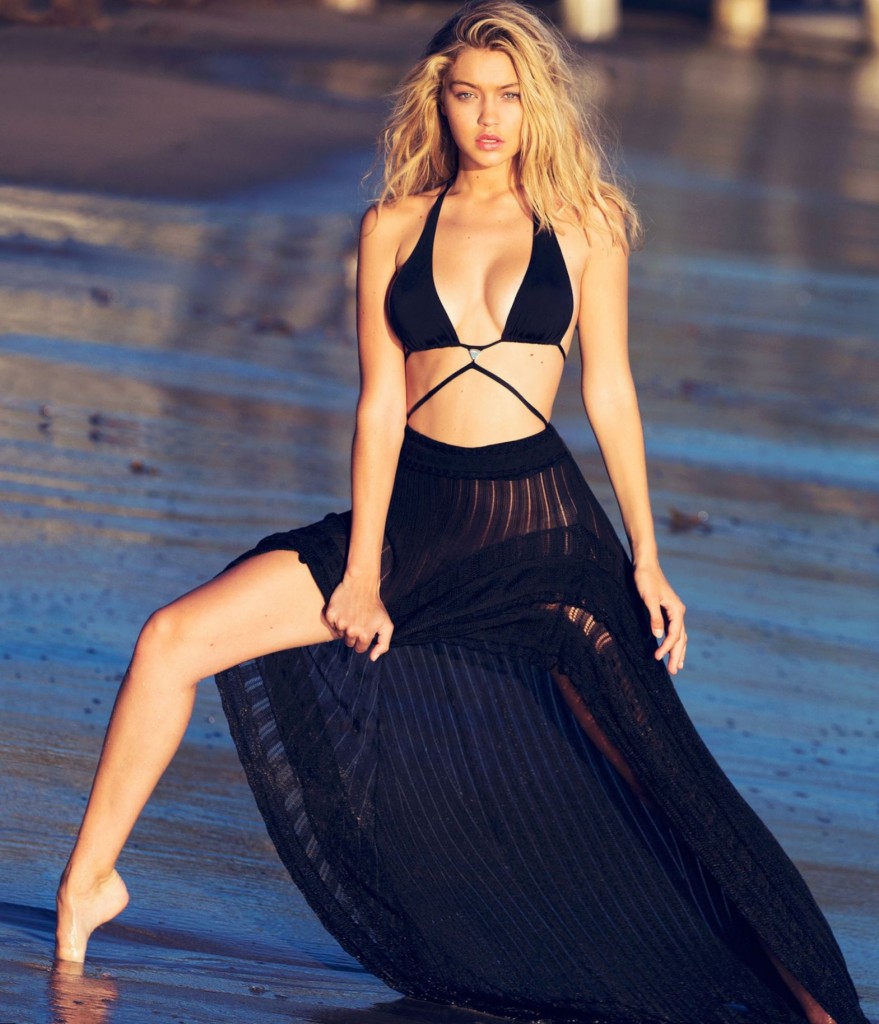 Gigi Hadid Family
The style of every person is formed from the very childhood. We watch the clothes of our parents, look at our friends and classmates and decide what is elegant and comfortable and what is not. Gigi Hadid's style is controversial. She combines the most expensive trademarks with the things from the nearest supermarket. She looks brilliant in an evening dress at some party and then we look at her during her date with Joe Jonas in distressed denim, and Nike sneakers. That propensity to mix everything Gigi inherited from her mother. Yolanda Foster used to be a reality star.
| | |
| --- | --- |
| | |
Yolanda came from the Netherlands. Blond hair and full lips Gigi took from her mother – Yolanda is also attractive and very sexual. She started modeling of the age of 16. Later the beautiful woman met extremely rich Mohamed Hadid. They got married in 1994. The couple had three children – Gigi, her younger sister Bella and younger brother Anwar Hadid. If Gigi looks exactly like her mother, Anwar Hadid, on the contrary, has inherited dark hair and strong chin of his father. He is the only son of Mohamed Hadid, so, probably, it is he, who inherits his father's construction business.
| | |
| --- | --- |
| | |
Gigi appeared in the popular American reality show, where her mother took part. It is popular even now and is called "The Real Housewives of Beverly Hills". The girl was noticed by TV producers, but she wasn't interested in the career of a movie star. But she liked modeling. Little Gigi spend several hours a day watching at photos of popular models in the magazines and trying to copy their style and postures. Thus the style of the supermodel was formed. From those magazines she started to understand, how to dress to look sexual. After finishing the school, the girl came to New York and started her career of a model. It is interesting to know, that Gigi Hadid has great body, but her measures are not close to ideal 90-60-90. The star tells that it is important for her not to be too slim. But like any model, she keeps to a diet. Gigi Hadid diet is simple: she eats a lot of fruit and vegetables and drinks plenty of mineral water. But sometimes Gigi Hadid diet is over and the model eats fries and burgers – she is crazy of them!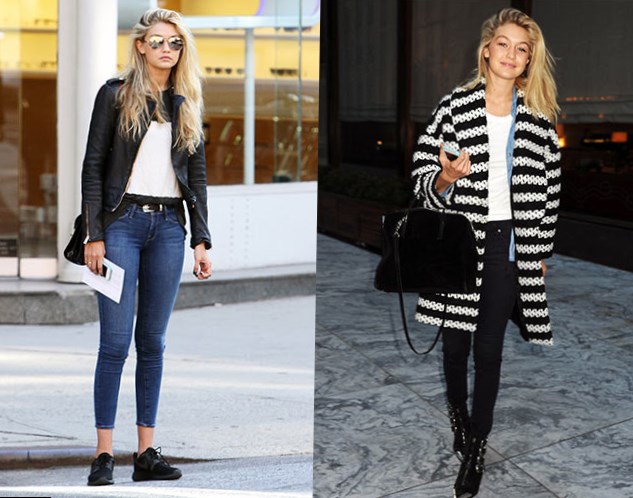 Gigi's Style
Street style is her favorite, it goes without saying. We can see plenty of photos of the star in denim or jeans. Sometimes she wears jeans even for her dates. By the way, nowadays the model's boyfriend is the singer Joe Jonas. Later she dated Cody Simpson. But soon the news that Cody Simpson and Gigi Hadid separated appeared in mass media. Her fans were upset. Cody Simpson and Gigi Hadid looked so happy together. But now the fans don't worry about their favorite model – Gigi's personal life is successful enough.
The favorite color of the star is white. You can see her in a stylish white dress that she has combined with a narrow brown belt, walking in one of New York streets. The beautiful blond also wears white for her official events.
Thus Gigi appeared in white suit in Toronto, where the 100th anniversary of Maybelline was celebrated. Being the face of this brand, Gigi was the hostess of the event. To look beautiful and sexual, the girl has chosen white skinny trousers with the black stripe on the side and white high heeled shoes that emphasized the length of her legs. Small white jacket, that the star put just on her naked body, without any blouses or shirts, showed the part of her curvy body, making Gigi really sexual. Her hairstyle and make up were also perfect. The updo of the star was decorated the wide braid and it opened her delicate neck. Soft pink lipstick emphasized the tenderness of her mouth. This image is one of the best of Gigi, her stylish success.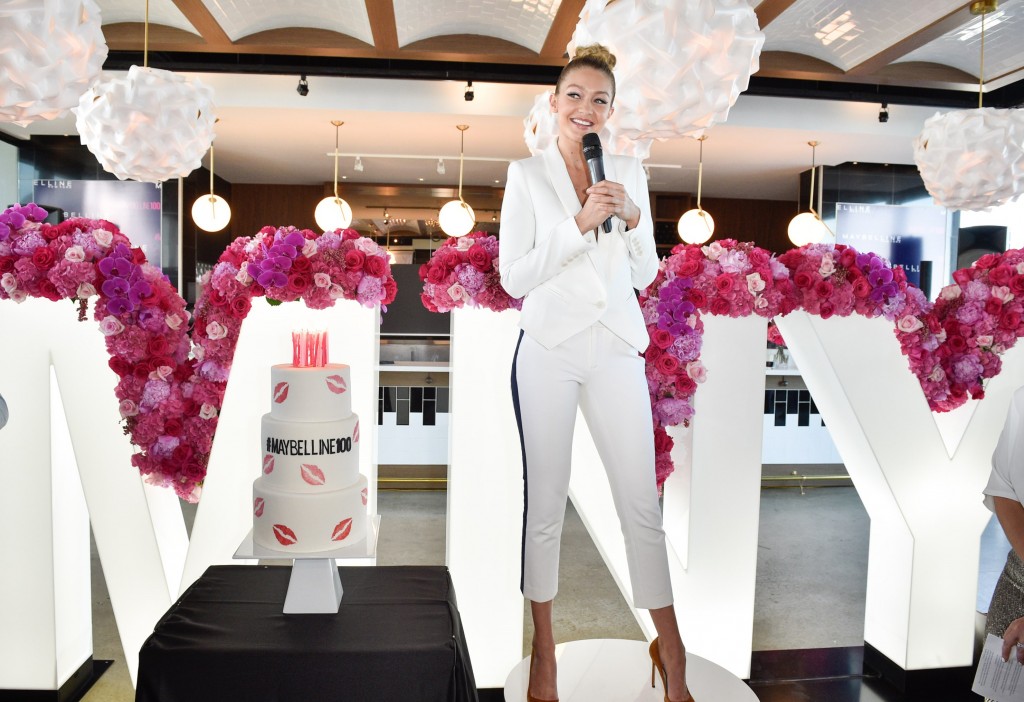 But when we speak about style of Gigi Hadid, it is impossible to forget about her elegant look at the spring collection of Guess in Sydney. She visited this fashion show in spring, 2015 and chose long simple black dress for this event. Dress had a fairly deep neckline that emphasized the beautiful figure of the star, and a long side slit sometimes allowed enjoying the long shapely legs of the model. She chose black high heeled sandals to complement the outfit. The makeup of Gigi was very simple, but she used bright red lipstick that made her lips even more seductive.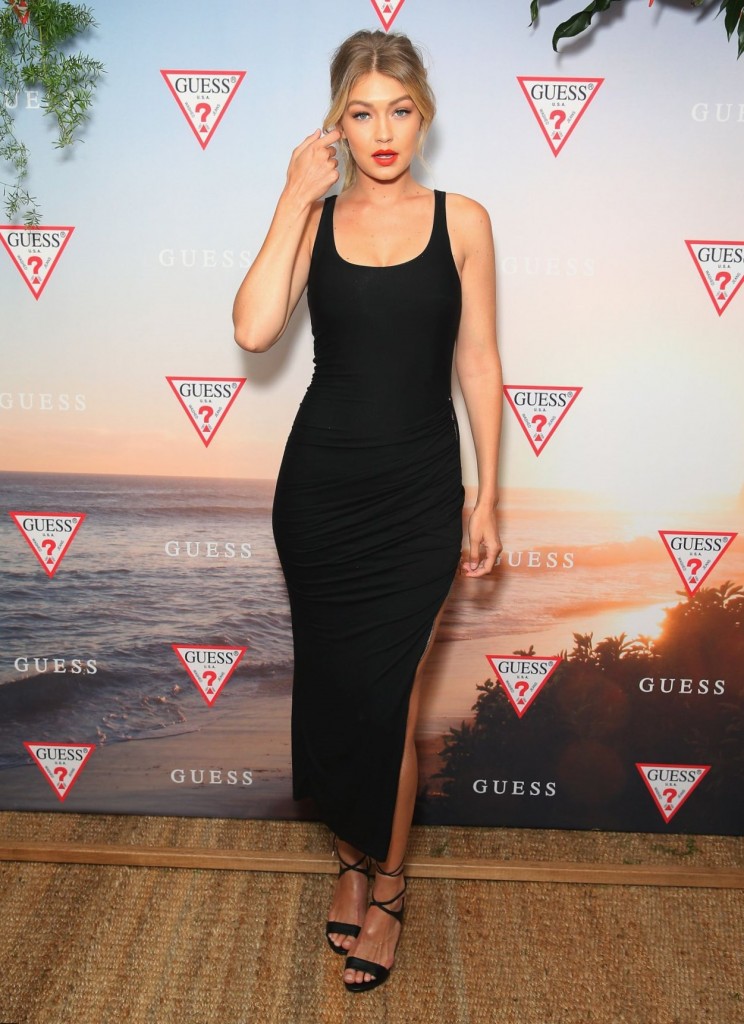 But the most interesting dress Gigi had, when she attended Taylor Swift concert in Los Angeles. The model put on little black dress, but it was not elegant, as prescribed eternal Coco Chanel, but rather sporty. If the top of the dress was completely black, the skirt was decorated with silver mesh. Gigi picked up silver comfortable snickers to match. To keep warm during cool summer evening, the model took a black leather jacket. "Baby face" makeup was the ideal choice for that evening. Thus Gigi has proved one more time, that she is the modern icon of style!
Gigi is not just rich and popular. And even her sweet beauty is not the main thing. The main thing you should know about Gigi Hadid that she is that girl you want to look like. And the more you watch her, the more you like her!