He is half-white and half-black, but he associates himself as Afro-American. They boy was raised by a single mother and it was she, who gave the future rapper 808 beat machine to create his lyrical stories. Thus the rapper J Cole started his career that turned out to be very successful!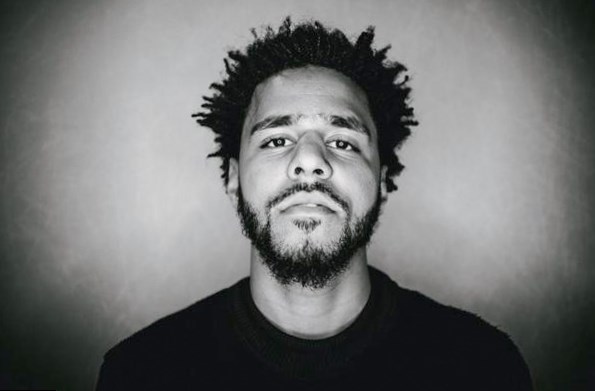 J Cole Biography
Jermaine Lamar Cole was born in Frankfurt, Germany. His birthday is on the 25th of January, 1985.  His father served in U. S. Army and that's why he moved to Germany with his family – it was demanded by his career. Jermaine's father was African-American and his mother was white. Thus the boy was half-white, but he looked like a black child and that's why now he associates himself as African-American.
Jermaine, his elder brother, Zach Cole, lived with their parents in Germany, but later they moved to USA. Cole's father soon left the family and the boys were brought up by a single mother. When Jermaine Cole was 12, he listened to the songs of famous American rappers and fell in love with them. He started to create his own songs – it was a hobby for him, but at the age of 15 he decided to make career as rapper. He joined the group Bomm Sheltuh and started to perform at a local stage under the moniker Therapist. Later he chose the stage name J Cole.
The boy joined his rapper activity with lessons at school. He attended Terry Sanford High School, where he studied rather well. After graduation J Cole entered St. John's University and in April, 2015 he finally got his diploma.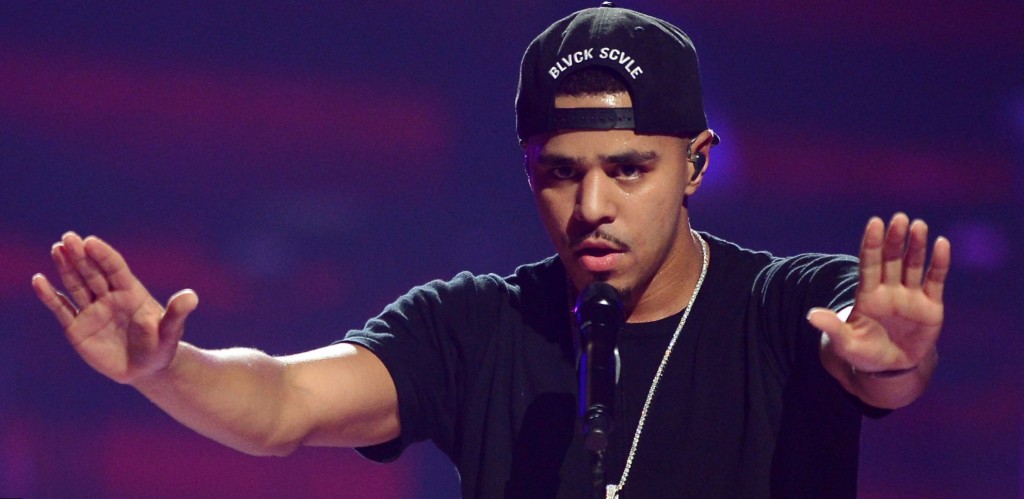 His career break-out took place in 2007, when J Cole music was liked by famous rapper Jay Z. With his help J Cole had made a rapid start.
Best J Cole Songs
The first one of J Cole songs was "The Come Up". This mixtape was noticed by the audience, nevertheless it didn't become extremely successful. After that Jay Z gave the rapper one more chance. He invited J Cole to be a guest star in his album The Blueprint 3. It was a great opportunity for the talented beginner and he used it with pleasure. In 2011 J Cole released his first studio album. In general 30-year-old rapper has 3 albums. J Cole songs made him internationally famous and wealthy. So, here are J Cole albums and J Cole singles.
Cole World: The Sideline Story
The first studio album of J Cole was produced by Jay Z. It was released by Dreamville Records. Most songs of the album are written in Hip Hop genre. J Cole invited rapper star to assist him in his work on the debut album. Thus we can hear the voices of Jay Z, Drake, Missy Elliott and others in the first album of J Cole.
J Cole – Sideline Story
The album has become Number One in the US Billboard chart and J Cole sold more than 200,000 copies of the album within the first week.
The most prominent songs from the album are "Can't Get Enough", "Sideline Story", "Cole World" and many others.
Born Sinner
The success of his first album inspired J Cole to record his second one. He released it in 2013. This time the album was produced by J Cole himself. He was recorded by that very company as the first one – Dreamville. The rapper performed in his favorite hip hop style.
J Cole considered this album to be better than the previous one as he "was free to create it". He supported the release of his album with such singles as "Miss America", "Crooked Smile" and "Forbidden Fruit". The album was recorded with the help of such guest stars as Miguel, Kendrick Lamar etc.
This album has become Number One in American Chart as well.
J. Cole – Crooked Smile ft. TLC
 2014 Forest Hills Drive
It is J Cole latest album. It was released in 2014. The third hip hop album was released by that very Dreamville Recording Company. It was produced by J Cole himself.
The name of the album is very close to J Cole. It is the address of the house in North Carolina, where the future celebrity lived with his mother, brother and stepfather. When J Cole earned enough money, he bought this house. It was his first big purchase. There he wrote several tracks from his album. The album includes such singles as "Apparently", "G.O.M.D." and "No Role Modelz".
The album got platinum status. It has also become Number One album. Thus rapper J Cole is the only one rapper in the world with three platinum albums that were named "Number One Albums".
J. Cole – G.O.M.D.
The rapper got various prestigious nominations for his singles and songs. Thus he was nominated for American Music Awards as the Best Artists of the Year and was nominated for Best Hip Hop Album.
J Cole has become a celebrity. His fans got interested in the personal life of the performer.
J Cole Personal Life
J Cole is extremely conservative in his personal life. She had only one girlfriend since 2005. Her name is Melissa Heholt. They have been together during long 10 years, but in August, 2015 they split. J Cole proposed a woman for the 3rd time and she started to look for a wedding dress. But something has gone wrong and the couple separated.
Now rapper J Cole is officially single. He plans to devote his free time to making new singles and new songs. So, probably, soon we will get an opportunity to listen to his second album!
J. Cole – VEVO News: J Cole Interview