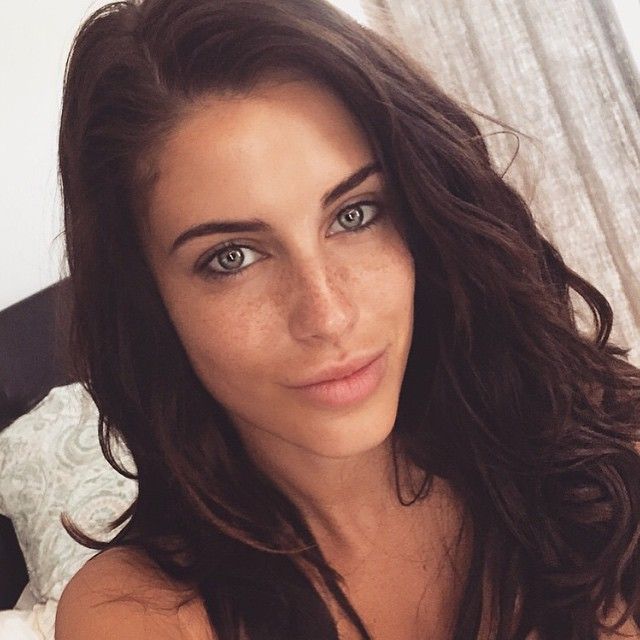 Date of birth: November 8, 1988
Full name: Jessica Suzanne Lowndes
Birthplace: Vancouver, British Columbia, Canada
Height: 5 ft 4 in (163 cm)
Weight: 115 lbs (52 kg)
Jessica Lowndes body measurements:
Bra size: 32A US (70A EU)
Bust: 34 in (86 cm)
Waist: 26 in (66 cm)
Hips: 36.5 in (92 cm)
Shoe size: 7 US (37 EU)
Dress size: 6 US (36 EU)
Hair color: Dark Brown
Eye color: Green
Jessica Lowndes is a popular actress, singer, songwriter and producer from Canada. Her TV debut was in 2005 – it was Masters of Horror. Then, she became well-known all over the world for her role as Adrianna on the hit TV show 90210.
The actress also starred in movies Autopsy, The Haunting of Molly Hartley, Altitude, The Devil's Carnival, Eden, Abattoir, and TV series Alice, I Think, Greek, Major Crimes, and others. She has two awards nominations: Canadian Screen Awards and Prism Awards.
With a background in piano, she wrote songs featured in episodes of the TV programs Moonlight and 90210.
The actress has a wonderful athletic body. She is a big fan of fitness and shared her workouts almost daily on her social media. Most of all, Lowndes loves yoga, circuit training. According to Jessica, she spends just 20 minutes a day doing her circuit training, but it can improve the body amazingly. She uses every opportunity to work out – at home, in the park, in her hotel room – it absolutely doesn't matter for her where to do sit-ups, pushups, jumping jacks and planks. The actress also drinks plenty of water on a daily basis. She loves oatmeal and tries to eat as healthy as she can.