John Mayer is a famous American singer and musical producer. He is a very promising musician and can boast by seven Grammy Awards and three multi-platinum albums. He is the author of all his songs.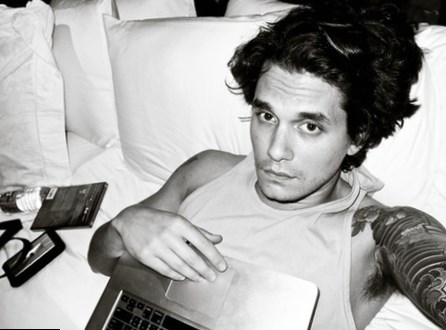 John Mayer was born on October 16, 1977 in Bridgeport. He also has two brothers. John liked music since childhood and at the age of thirteen his father bought him a guitar and the owner of the musical shop gave him lessons of playing the guitar. At the age of sixteen he started his musical career from the performances in the nightclubs. A young man had a great number of ups and downs before he released his first album in 1999. In 2003 he had won his first Grammy Award. Now he is not only a famous singer in the USA; John Mayer tours are looked forward in every city in the world.
John Mayer songs are mostly romantic. But the most important song that John Mayer wrote is Gravity. The singer wrote it in Los Angeles when he was taking shower. He even didn't know how it came to his mind. There was a period in his life when he listened to it every day and it helped him to overcome all the difficulties he had.
John Mayer is not only a famous American singer, but also a real lady man. In 2002 John started dating Jennifer Love Hewitt, just at the beginning of her career. At that moment one in three Americans dreamt to date her but the woman preferred Mayer. Their relationship was very passionate and the singer even wrote a song Your Body Is a Wonderland and devoted it to his girlfriend. Though their relations didn't last long this love story was one of the brightest in his life.
In August 2006 Mayer met Jessica Simpson. The couple dated during two years. Though this relationship is far from being named as serious but Mayer confessed that Jessica was the sexiest woman among his girlfriends. When he gave interview to Playboy he called her his 'sexual napalm'.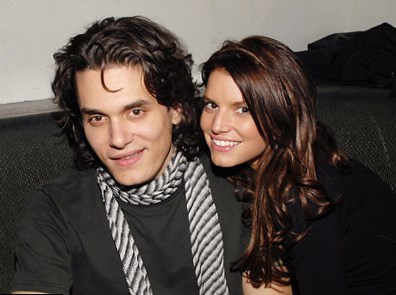 Almost at once after their break up the singer didn't worry and started dating an actress Minka Kelly. It was a short love story which lasted only a couple of months. Minka was the initiator of their break up because she met another man.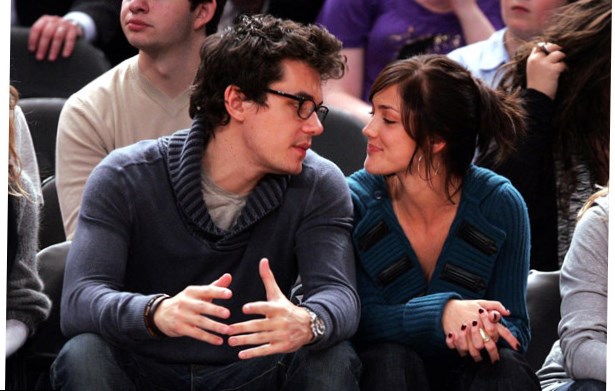 One more celebrity which is included into the list of Mayer's girlfriends is the star of the series 'Friends' Jennifer Aniston. Though the actress was elder than Mayer it wasn't an obstacle for their relationship. They dated approximately a year and broke up. John didn't want such turn of events and regretted about it. For such a short period of time he loved Jennifer so much that their break up was a shock for him.
| | |
| --- | --- |
| | |
In 2010 he started relationship with a well known country singer Taylor Swift. The disparity between years wasn't a trouble for both of them. Taylor Swift liked dating elder men. The couple met each other at the Grammy Awards in 2009. Probably it was the shortest love story in the singer's life. In two months they broke up so there is no need to speak about the seriousness of his intention. Taylor Swift was also a gifted singer and almost at once after their break up she wrote a song which she devoted to John Mayer. The name of the song was 'Dear John'. When Mayer heard this song he commented that it was the worst song he had ever heard.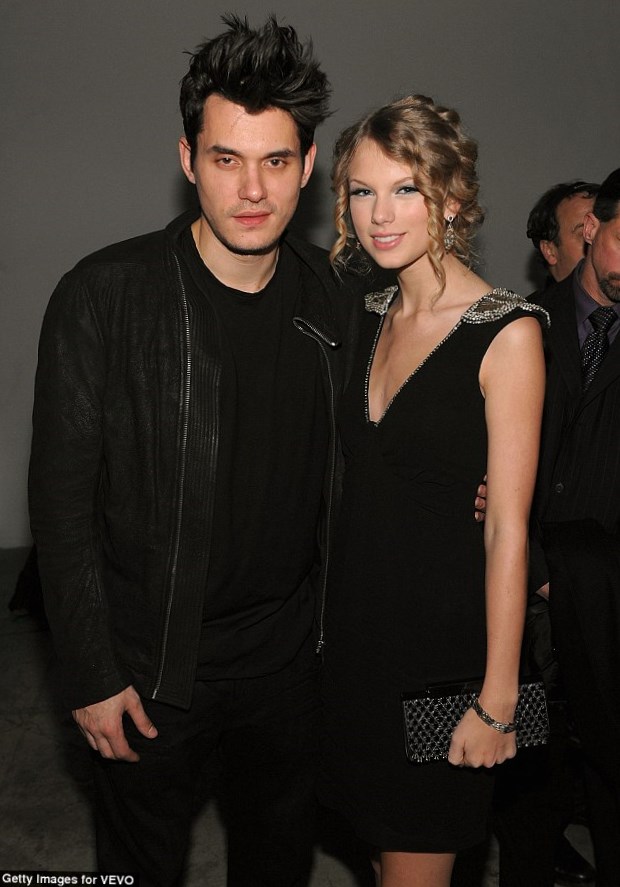 In 2012 the singer started dating Katy Perry. This relationship is considered to be one of the most serious and romantic in his life. The couple frequently broke up and reunited again. Also they were one of the most discussed couple in Hollywood and always were in the centre of attention. Recently during the ceremony of Elle Style Awards in London Katy was noticed with a ring with a huge brilliant on her finger. After this it was rumoured that John Mayer made a proposal. But it was just rumours. Last summer the news about their split up appeared. Kate confessed that she insisted on such a decision but she didn't go into detail. John Mayer refused to comment this situation.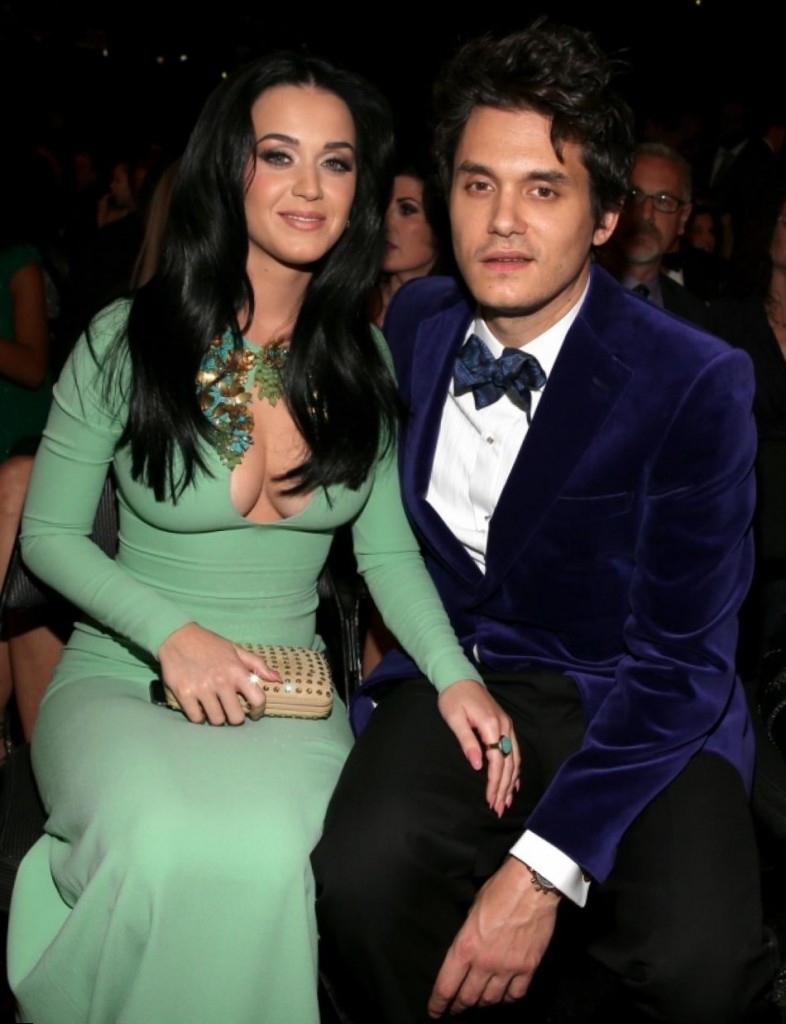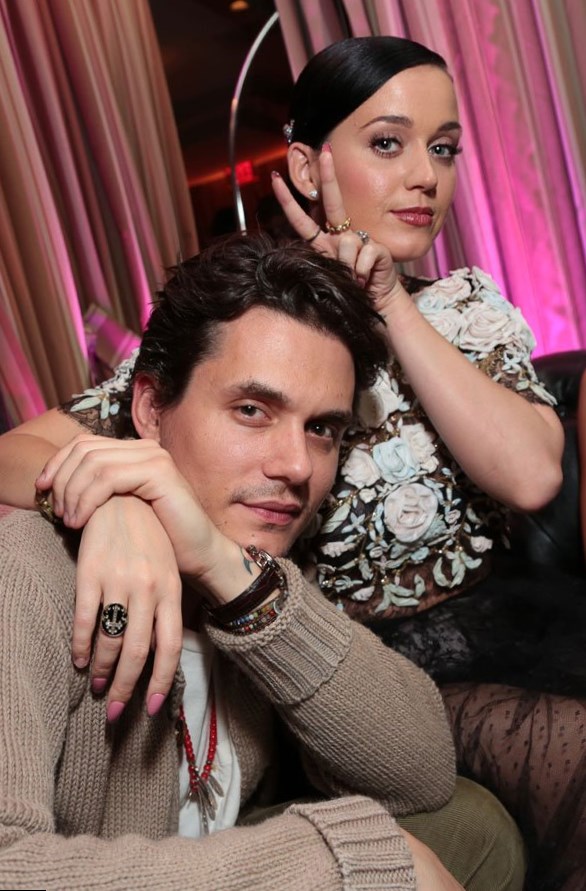 John Mayer itunes exclusive interview