Kate Upton is a young but still rather popular American model.
She was born in 1992, St. Joseph, Michigan. Since childhood she was a pretty girl with charming blue eyes and everyone told that she would become a model.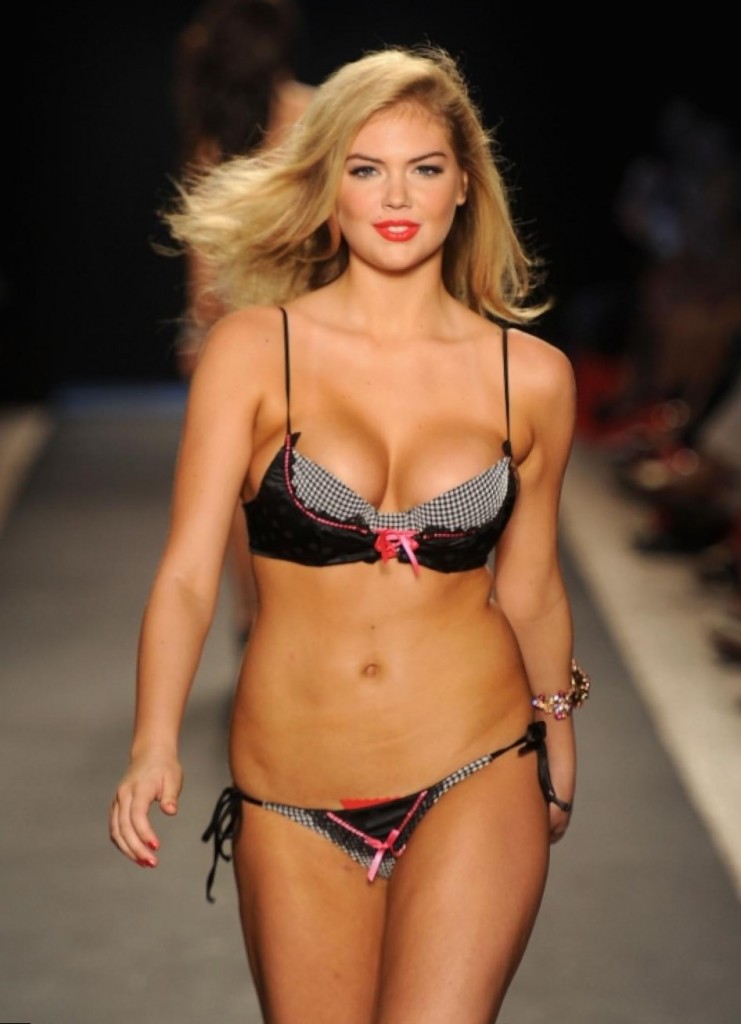 So the girl satisfied the expectations of her relatives. As contrasted with the other models Kate didn't pound the pavement looking for model agencies.
The fortune smiled upon her from the first time. The first model searching she attended at the age of 16 and at once the model agency Elite Model Manаgement signed a contract with her. In such a manner Kate's model career started.
Soon, she started working with universal brands. In 2010 Kate became the spokesmodel of Guess and in a year she started working with Victoria's Secret.
Her natural beauty and charm attracts the attention of designers and stylists. Now this girl tries to realize her potential in cinematography and breaks fresh ground in this sphere.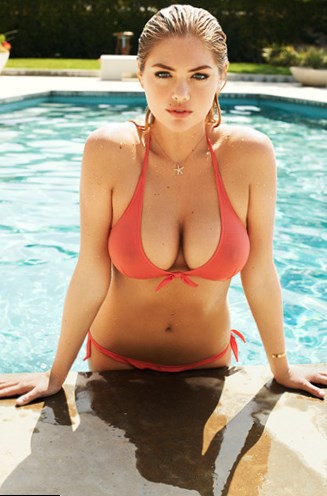 Kate Hudson differs greatly from typical models. She is not too thin and can boast by sexy and full breasts. She doesn't even try to thin down in order to be similar to shapeless and gaunt models. Her figure attracts the men's attention but Kate Upton doesn't want to speak about the details of her personal life. Nevertheless some information is known to the society.
In 2011 she started dating Detroit Tiger baseball player Justin Verlander. They had a romantic vacation on Caribbean Islands. But it was just a hook-up; in a month they broke up.
Quite a serious relationship Kate Upton had with the Ukrainian choreographer Maksim Chmerkovskiy. He took an active part in the show Dancing with the Stars and quite popular in USA. In September 2013 they started dating.
Though from the early beginning of their relationship they tried to conceal something later they confessed that they were a couple. Time and again Maksim was included into the list of the most eligible bachelors in the world and Kate was considered to be one of the sexiest women.
They dated during six months but unfortunately broke up because of their professional ambitions. In the hot schedule of both of them there was no free time for their love and the couple decided to split up.
Kate Upton didn't worry too much and got back together with Jastin Verlander and again they were seen together on the beach in Mexico. During two years they had been on-and-off.
Nevertheless they were a nice couple. On New Year's Eve Jastin even proposed a marrige to a young lady but she refused. According to her explanations she was too young for building a family and hasn't already achieved the pinnacle of success in her career.
Nevertheless Kate Upton is only 24 and now she exerts herself in cinematography. By the way she achieved first success and had already starred in two films. Probably it is too soon for serious relationship and her real love she will meet in a little while.