Kobe Bryant was a famous American NBA player from Los Angeles Lakers team. Bryant plays as shooting guard. He has different nicknames, like Black Mamba, Kobe and Mister Clutch. Kobe was born on August 23, 1978 in Philadelphia, PA. Died on January 26, 2020 (age 41) in the helicopter crash.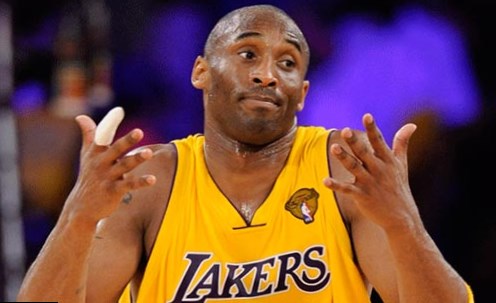 Kobe knows Italian language perfectly because he lived there when he was a kid. His father was also an NBA player for 8 years. He is a big fan of soccer and of AC Milan. Bryant told that if he didn't become a basketball player, he might try himself in soccer.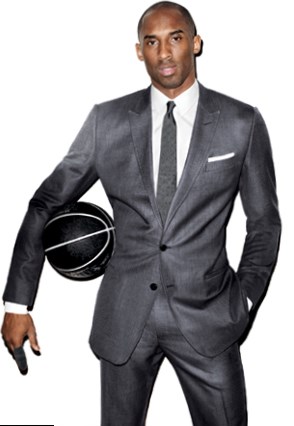 Bryant started his basketball career in High School called Lower Merion. He became the best high school player in the USA. Right after school, Bryant joined NBA draft.
Charlotte Hornets took him as 13th pick and exchanged him with Lakers, where he plays for the last 20 years. During this time Bryant won 5 NBA championships – in 2000, 2001, 2002, 2009 and 2010. In 2008 he became an MVP of whole season in NBA.
Kobe played 17 times in NBA All-star matches. He broke a lot of records, becoming youngest player in All-star match ever, youngest player who scored more than 30000 points. He also won 2 gold medals with US basketball squad at Olympic Games.
His shirt number is 24. Bryant is 198 cm high. His weight is 96 kg. Kobe has black skin and hair color. His eyes are dark brown. Bryant has such body measures – his chest is 109 cm, biceps is 42 cm and waist is 89 cm. He wears shoes of 47 European size or 14 US size.
Bryant trains for many hours every day. On practice, Kobe shoots 400 times before he stops.
Bryant was a part of different brand's commercials, like McDonalds, Adidas, Sprite, Nutella, Spalding and others. In year 1996 he signed a contract with Adidas for 6 years and $48 million. Has contracts with Coca Cola, Nubeo and others.
Kobe is a great leader. He always shows good athletic conditions, courage and great intelligence during the game. Bryant has one of the best throws in all NBA. But he also has some weaknesses. He likes to play more individually than working as a part of a team. Also, he can go out of control when Lakers losing or when his game is bad.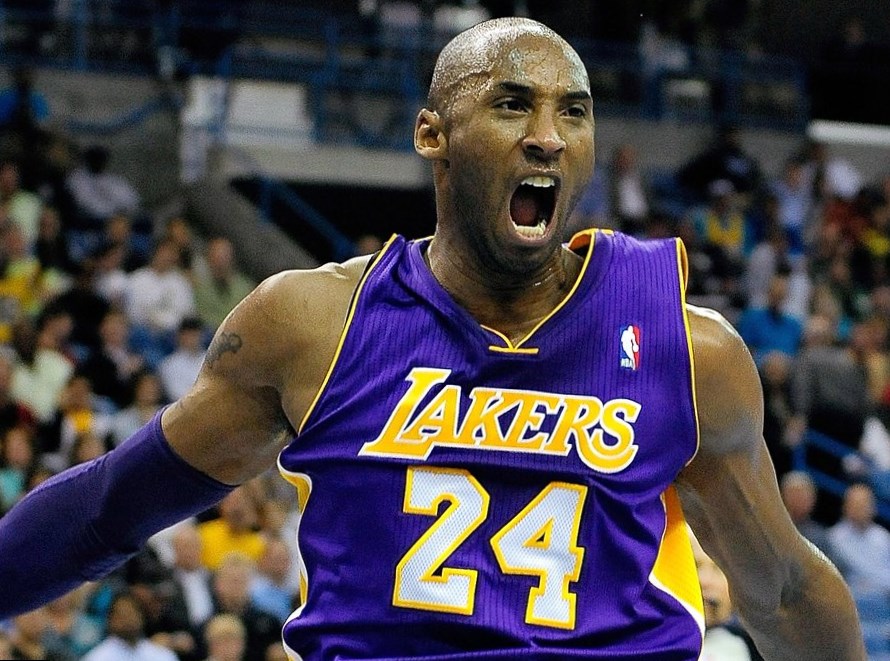 His favorite colors are yellow and purple. Kobe's favorite food is sweet potatoes, swordfish and pasta with cheese. He is a big fan on hip hop music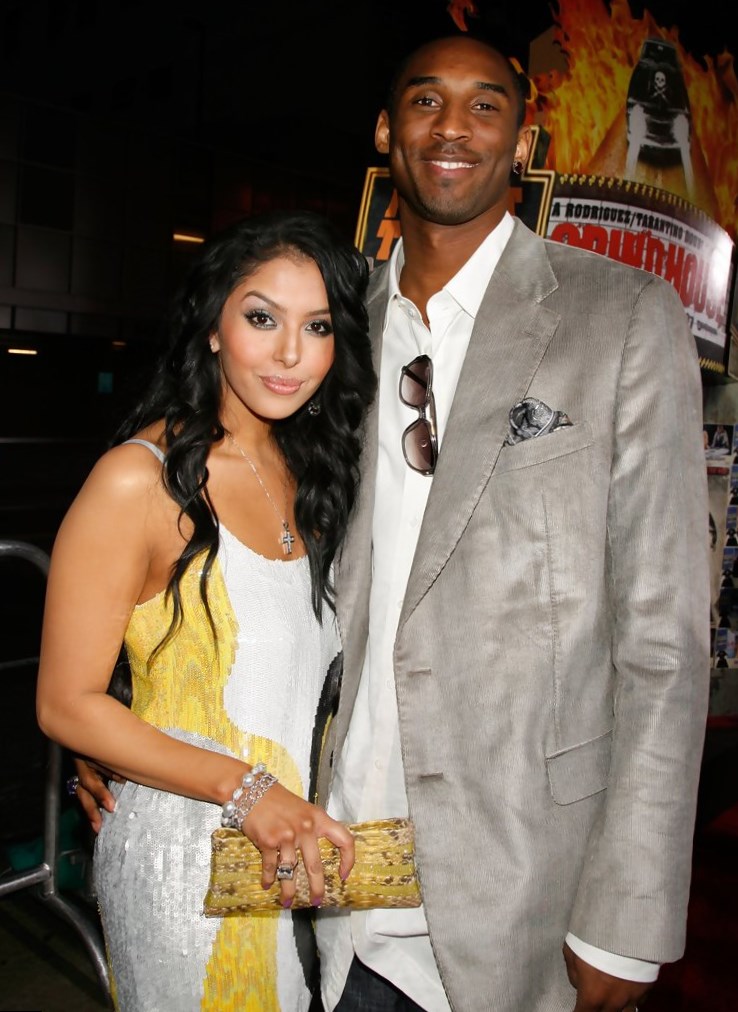 and loves listening to Jay Z. In high school he was a part of rap group. Bryant told that his father is one of his favorite basketball players, and his favorite teammate was Derek Fisher.
Kobe has a wife Vanessa Laine and 4 daughters, Natalia Diamante, Gianna Maria-Onore (late), Bianka Bella Bryant and Capri Kobe Bryant. Vanessa has Mexican roots and Kobe met her in 1999 in studio, where Kobe tried to record his album.
Vanessa was a backup dancer there. His parents were against a wedding and they didn't come to ceremony, as well as his sisters and teammates. Pair had few big conflicts, like in 2003, when Kobe was a part of a sexual scandal.
In 2011, Vanessa said that they will divorce because of irreconcilable differences. In 2013 pair called off a divorce and now they are still married and live together in Newport Beach.
Video: Kobe Bryant: The Interview. Emotional