Height: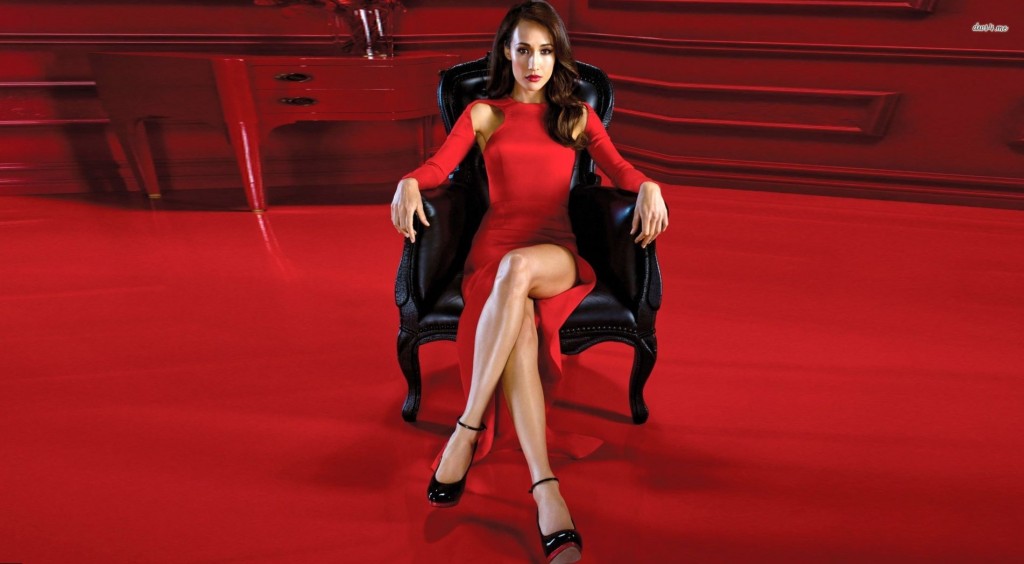 1 m 66 cm or 5 feet 5 and 1/2 in
Weight:
47 kgs or 103 lbs
Age:
36 (22 may 1979)
Bra:
34B
Eye color:
Hazel
Margaret Denise Quigley (was born on 22 May 1979), known as Maggie Q – is and American actress and model. She became famous after a main role in action series Nikita, which began in 2010 and finished in 2013. In 2014 she received a role of Lieutenant Beth Davis in series Stalker, which finished in 2015.
Maggie Q was born in Hawaii, Honolulu. Her father had Polish and Irish roots, her mother was from Vietnam. Her parent met each other during war in Vietnam, where her father were stationed. Q has four siblings.
Maggie Q studied in Mililani High School, where she was part of cross country, swimming and track teams. In 1997 she graduated from High School. Q won sportsman's scholarship in a private university, where she chose veterinary science. As her family wasn't rich Maggie decided to leave her home during summer holidays to earn money before study begins.
She began her modeling career being only 17 years old in Tokyo. Later Maggie Q moved to Taipei, and later to Hong Kong. She had no money and didn't know the language, but Q was lucky because Jackie Chan chose her to be a potential movie star. She had intensive trainings with Chan, they practiced martial arts together, but Q didn't ever tried to fight before, so it was hard for her in the beginning.
In 1998 she debuted in House of the Dragon, it was a start of her movie career. It was a drama, which gained big popularty in Asia. In 2000 Maggie took part in horror movie Model from Hell. In same year she appeared in Gen-Y Cops, action thriller. Q had a role of FBI agent. In 2002 Maggie had a role of assasin in Naked Weapon movie. In 2005 she played in series  House of Harmony. Same year Maggie Q produced documentary about animals – Earthlings.
In 2006 she played in Mission: Impossible III with Tom Cruise. Her character Zhen, was a member of the IMF. In 2007 she had a role in Live Free or Die Hard as Mai Linh.
In 2010 she received a main role of assasin rogue in TV series  Nikita. This role brought her big fame. Almost all critics gave her positive reviews for this role. Her character was called "TV's Sexiest Crime Fighters" and "TV's Toughest Ladies" by TV Guide's nominations. In 2014 Maggie Q played in a movie Divergent, based on a novel with same title. Her character was a member of Dauntless faction, Tori Wu. In 2014 she received a role of Detective Beth Davis in a drama seriesStalker.
Maggie Q is a vegetarian for a long time. She said, that it was one of her best decisions to stop eating meat.
Q previously had a romance with Daniel Wu, who played in Naked Weapon with her. Maggie Q has houses in New York and in Los Angeles, where she lives with her dogs.  Q has 3 tatoos. In the beginning of 2015 Maggie Q announced that she engaged with Dylan McDermott, an actor who played with her in Nikita series.
The Talk – Dylan McDermott & Maggie Q on Acting