Today Taylor Swift is considered to be one of the brightest celebrities. She is a pretty, tender and gifted actress and a very popular singer. This young lady appeared on the world stage not long ago, however her admires are sure that Taylor Swift will stay popular for a long time.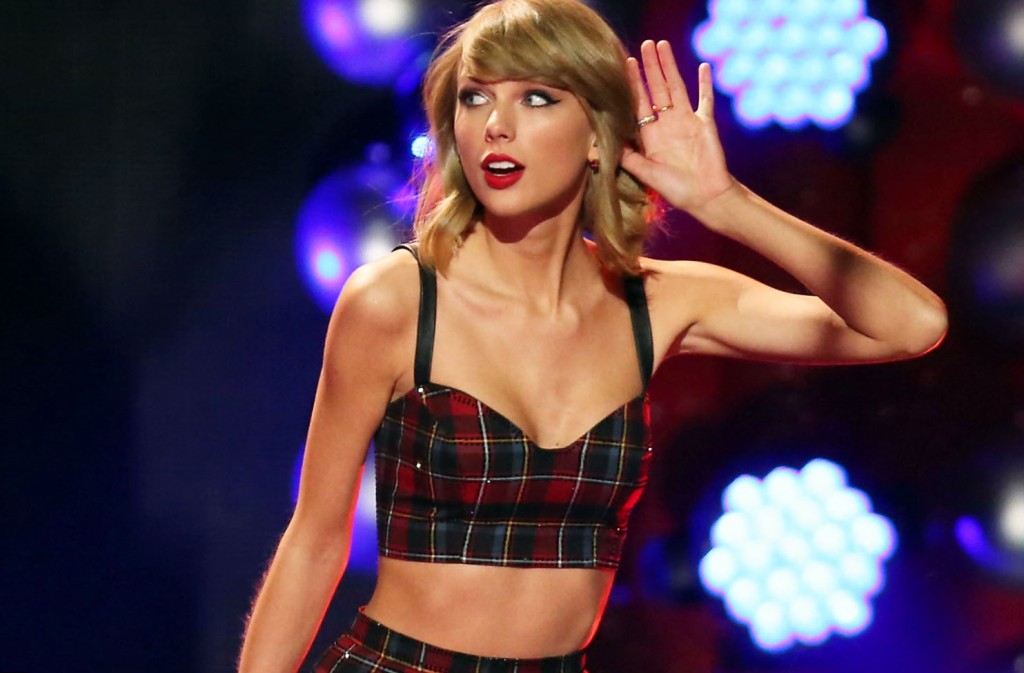 A future super star was raised in a small town Wyomissing and since childhood she aspired to become a singer. It ought to be mentioned that a young lady always wanted to appear before the footlights and wasn't afraid of public performances. At the age of ten her genius for acting made her popular in a native town. During this period Taylor started playing guitar and writing her own songs. In teenage years she started singing and playing guitar near the shops or cafes. During one of her performance she was noticed by the American musician Scott Borchetta. In 2006 a young lady recorded her first album "Taylor Swift". This album gained popularity and everyone drew attention to a new singer in country style. In such a way her future blistering career started.
But Taylor Swift is famous not only because of her talent and four successful albums but also because of the quantity of romantic relationships. If to believe Hollywood rumours the celebrity has a wide range of lovers and she changes them like a woman changed clothes.
The first relationship was with Joe Jonas. But they dated only three months and Joe broke up with her. He explained Taylor everything over the phone. They say that 27 seconds were enough for him in order to explain the reason of break up. Later Swift even devoted songs their relationship "Forever & Always", "Last Kiss" and "Better than Revenge".
In 2010 John Mayer also broke a heart of a young lady. Their romantic relations lasted not so long. In a month they broke up and again the initiator was John. But Taylor wrote a song for him, which is called "Dear John".
With Taylor Lautner celebrity acquainted during the set of movie "Valentine's Day". Their relationship lasted for several months but this time Taylor broke up with Lautner. And again the singer wrote a song about their relations. It seems to be that such a quick change of lovers inspires her on writing new songs.
Nevertheless Taylor found a new lover. This time it is Jake Gyllenhaal. By the way, he is 9 years elder than Taylor. Probably such a disparity between years was the main reason of their break up. The other reason was too much attention of press to that couple. The song "All Too Well" Taylor devoted to Jake and one can see that this song is a hymn to a broken heart.
Conor Kennedy was another Taylor's victim. This time her chosen one is 5 years younger. Their love story lasted for four months.
Her next love was Harry Styles. They started dating in November 2012. Again her boyfriend was younger than Taylor. It was also a short love story and after the latest in a series of quarrels a young lady broke up with him. In February 2013, during Grammy ceremony she laughed at Harry.
Taylor Swift and Calvin Harris dated for 15 months. On June 1, 2016 they ended their relationship.