She is known as a comedian actress. The movie is always relaxing and funny if she takes part in it. She seems light minded but in fact she is a strong and hard working person, who had to struggle for her success.
Aubrey Plaza Biography
Aubrey Christina Plaza was born in 1984, on the 26th of June. Her birthplace is Wilmington, Delaware, so she is American, although she has Irish and Puerto Rican roots. Her mother, Bernadette Plaza, made her fortune as an attorney. Her father, David Plaza, was a stockbroker.
The future star grew up with two younger sisters, Natalie and Renee. Later she told that her sister Natalie was her inspiration and the prototype for her heroines.
Aubrey has an unusual name. She told it was her mother, who invented this strange name. Thus the song of her favorite band was called.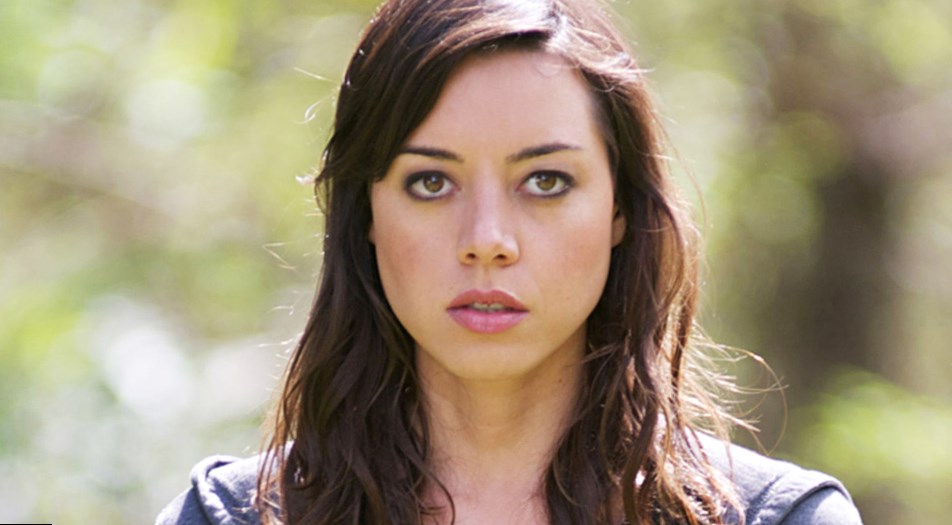 From the very childhood the girl showed her talent to acting. She attended Ursuline Academy. After that she entered Tisch School of the Arts, where she got Bachelor degree. During her studying at school, Aubrey had a sudden stroke and was contemporary paralyzed. She recovered but this event was shocking for Aubrey. She felt that she had got another chance and should use it to make something important in her life.
Aubrey Plaza started her career in 2004. At first she was a theater actress. A year later she got the role in TV series "Criminal Minds". In 2006 she participated in "CollegeHumor Originals". Producers noticed the talent of an actress to make people laugh. Thus gradually Aubrey was turned into comedienne. And she was not against it as she liked to be funny and was not afraid to look funny.
Aubrey Plaza Flashed the Dirty Grandpa Producers at Her Audition – Late Night with Seth Meyers
Aubrey Plaza Movies and TV Shows
Parks and Recreation
In 2009 the actress has her first recurring role. April Ludgate is an intern, who makes a career and becomes the Deputy Director of Animal Control. Acting as April, Aubrey showed that she could turn the supporting role into the title one. Her heroine became popular due to charisma of Aubrey and her talent as a comic. For her April Ludgate an actress got numerous awards and nominations. But that list seemed to be too short for an actress and during the ceremony of MTV movie awards the actress crashed into the stage and tried to take the pop corn statue from the hands of Will Ferrell, who had just got it. Aubrey Plaza MTV movie awards accident was not planned. After that the actress had to leave the audience.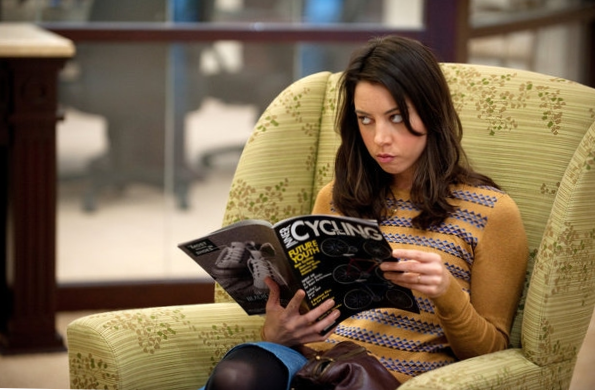 Safety Not Guaranteed
It was first successful Aubrey Plaza movie. Actually, it was her first title role and it was a great responsibility for an actress. Colin Trevorrow, the film director, watched previous screen works of Aubrey Plaza and was charmed by her free and natural play. Derek Connolly, who wrote the scenario, created the role of Darius especially for Audrey. The actress felt extremely grateful for this and tried her best. Her efforts did right and thus the great movie was made. It was watched by millions of people all over the world and an actress got her first international recognition.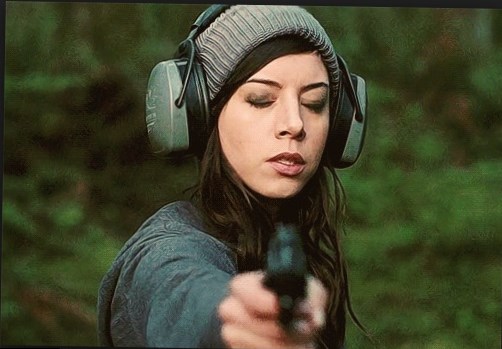 Monsters University
The young spectators also like Aubrey Plaza, at least they know her voice. Greek Council President from Monsters University speaks like Aubrey. To act just with the voice is a hard job and not every actor can do it. Audrey showed that she can be funny even without appearing on the screen. Her heroine, funny Claire Wheeler, was liked by children due to the voice work of Audrey.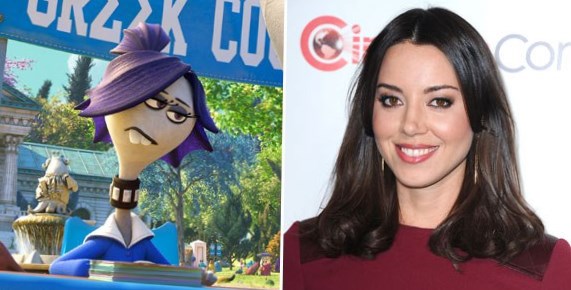 Life after Beth
This Aubrey Plaza film was released in 2014. She acted as Beth Slocum. The plot of the movie is quite unusual. The actress played supporting role. The film was supposed as a romantic comedy, but it got modest reviews from critics.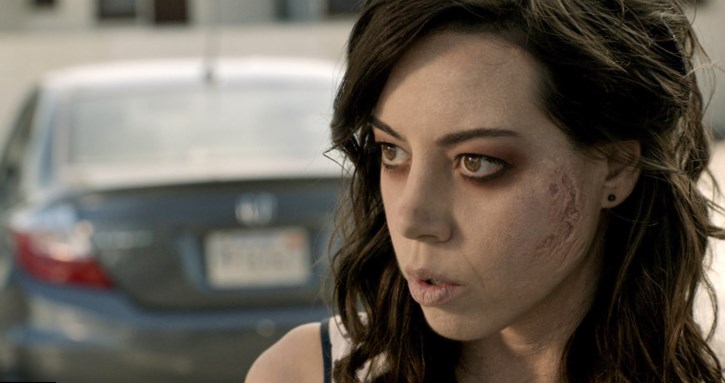 Dirty Grandpa
This movie was released not long ago but has already become a box office hit. Of course, it became popular mostly due to Oscar winning Robert De Niro. The other talented actors like Zac Efron and Zoey Deutch also tried their best to make the movie funny and interesting.
Aubrey Plaza heroine, Lenore, played supporting role. She was the love interest of De Niro and the duo of two great comics made the spectators laugh every minute of the film.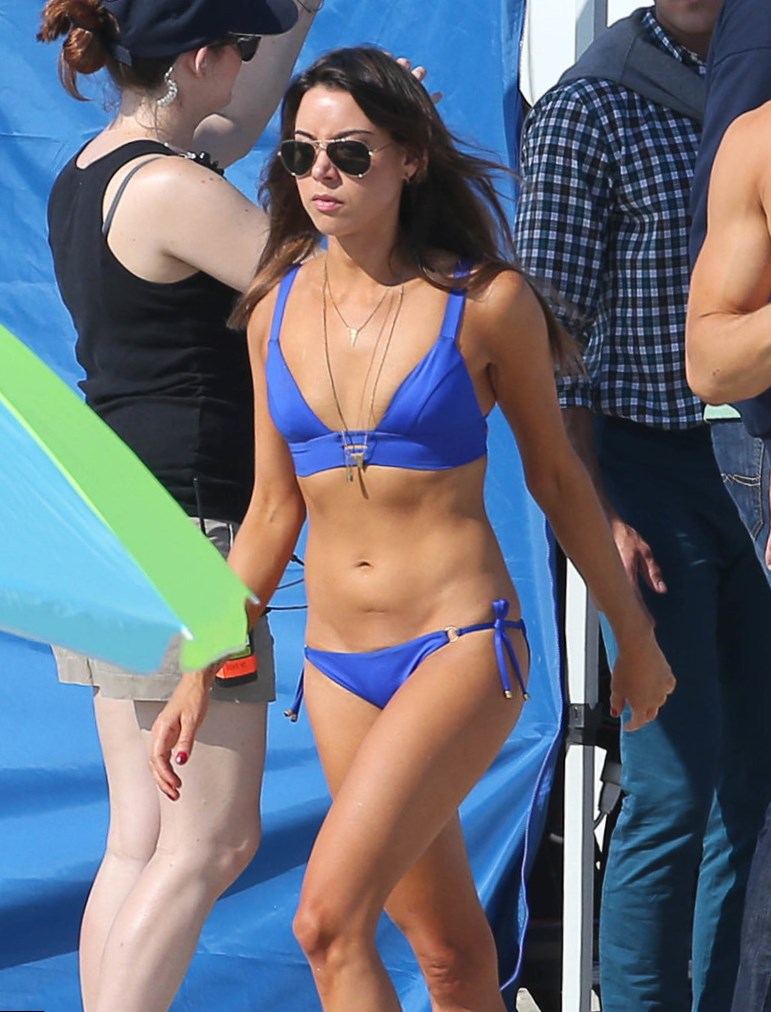 Aubrey Plaza is a busy actress. She has a lot of movies that are in pre production now. Thus, she participates in such projects as "Mike and Dave Need Wedding Dates", "Legion" and others.
Aubrey Plaza Personal Life
The actress is quite beautiful. Her height is 168 cm, she has slim figure and smart oval face. Her style is copied by the girls all over the world. Thus in 2015 Aubrey Plaza short hair made the girls visit their hairdressers and make stylish bob hair cut like an actress did.
So, the actress likes to look attractive. But what is about Aubrey Plaza dating? Does she try to look beautiful just for her fans or does she have someone special?
In fact the actress is in long term relationship with an actor Jeff Baena. They met in 2011 and till now remain one of the best couples in show business.
Aubrey Plaza is a great funny woman and her charisma is the secret of her popularity.
Aubrey Plaza's Injury