Oprah Winfrey's show
Every day millions of people all over the United States are waiting for a new series of Oprah Winfrey's show. The show became an inherent part of life for almost every American family and gained a deserved recognition due to the raised topics. One of such topics was her own story about a day-to-day struggle with an excess weight.
Oprah Winfrey's childhood
Oprah Winfrey was born on January 29, 1954 in Mississippi. Her childhood was not an easy one. At first she lived with her teenage mother but later was sent to a person who was considered to be her father. The first steps to her future career she made in high school when she became a school radio anchor. Later on she worked at a day-time talk show in Chicago and after it became the most popular among other similar shows she decided to establish her own production company. She is considered to be one of the pioneers of the tabloid talk show genre.
Weight problems
Celebrity of her rank rarely rises up personal questions in public but Oprah did quite the opposite. More than twenty years Oprah struggled trying to balance her weight, there were the years of disappointments and achievements. She had changed a lot of different diet types but did not get a desirable result. There was a moment when she stopped stinting herself in food because she thought it was rather psychological than nutrition problem. The TV star thought that she gained in weight because of negative emotions and ate all that was at hand. Relationships with admirers were getting worse and worse and her weight increased till serious size. Because of the extra weight she has got serious health problems mainly with arterial blood pressure. A lot of people do not have enough will power to change the course of events but it is not about Oprah Winfrey. That was a key moment that made her try to change her life. 1992 was a breaking year for her as she met her personal nutrition specialist. His name was Bob Greene.
How Oprah's Weight Was Tied to Her Ego | Oprah's Lifeclass
Oprah's diet
Mr. Greene advised her to make an arrangement with herself. Oprah had to give promise to herself to strictly obey the diet program. She had to refuse from refined carbohydrates, sugar, rice, white bread, pasta and alcohol. And the idea was successful. Nearly at once she got her weight down. Oprah Winfrey pictures may confirm that they were on the right way. Weight changes were rather noticeable.
Oprah Winfrey Before & After
Nowadays she eats different fruits and prefers fish to meat. Oprah spends a lot of time at the gym. She trains every day combining different types of exercises and likes Pilates.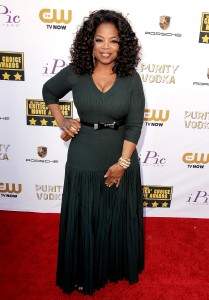 New Pictures of Oprah Winfrey are very valuable among journalists and those who are seeking for sensations. Nevertheless there are people who think that the great results were achieved not due to the physical exercises and diets but only thanks to the plastic surgery. They say that she undergone surgery on her stomach.
Looking at Oprah we always ask a question, how old is Oprah Winfrey? For many years she is in the high light of tabloids, TV shows, journalists and a great number of her fans. For her fans she is still young and beautiful as she was many years ago.