Date of birth: October 08, 1993 (Age: 23 years)
Height: 5′ 7″ (170 cm)
Weight: 148 pounds (67 kg)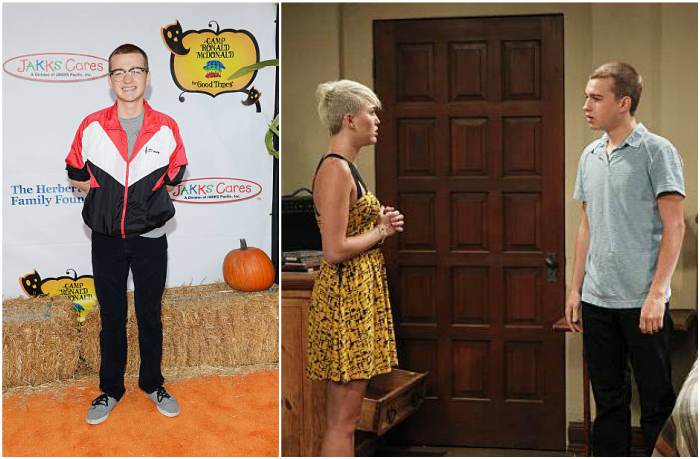 Hair color: Light brown
Eye color: Blue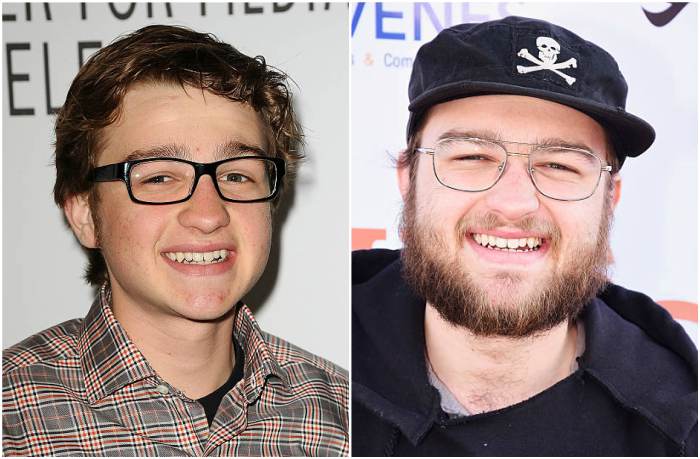 Everyone who has seen even one episode of once popular TV series Two and a Half Men couldn't but remember that funny plump boy named Jake Harper. Now, if you haven't seen what happened to that cute boy, you'd better sit down.
In 2013, just after leaving the show officially, Angus T. Jones has lost much weight and was overgrown with beard, so that he looked more like a university geek than like a pampered (and we must say loved and admired by many viewers) overage creation of the series. Apparently, just because of the withdrawal from the series Angus might look like that as he didn't want to gain weight specifically for the filming.
These days, the photos of 23-year-old actor Angus T. Jones, make a lot of noise and rumors in the press. The young man, known worldwide for his role as Jake Harper in the TV series Two and a Half men, has changed beyond recognition.
Angus grew up practically in front of millions of fans of the series where he began acting at the age of 9 years. Recently, however, in his appearance there have been noticed significant changes: behind long scruffy hair and beard it is now hard to recognize that pretty boy that he used to remain for 10 seasons.
Despite the fact that in the filmography of young Angus is just one project – show Two and a Half Men, in 2010 he was recognized as the youngest highest paid TV actor.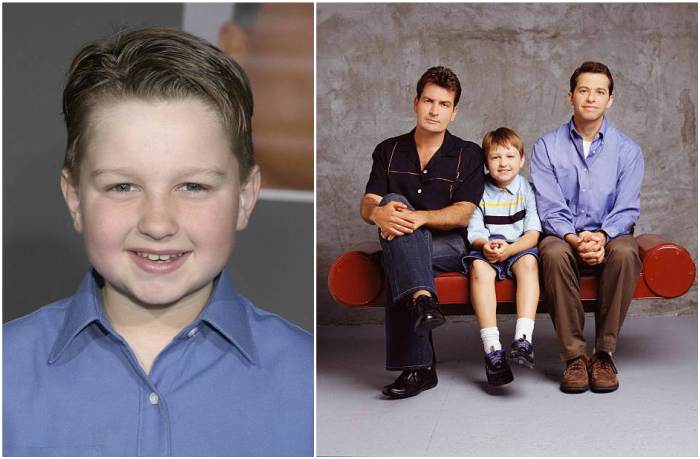 However, his cooperation with the CBS television company, which gave him a start in life and imposing fee, has ended with scandal. In 2012, on YouTube the actor spread a video in which Angus said that the show, in which he starred, was "mud" and the audience doesn't have to hammer their heads with such things as his character was not worth admiration.