Dog Figaro (Maltese) – since November 2009
In Catherine Zeta-Jones's house lives an incredible snowy Maltese – Figaro. This furry miracle appeared in the family of Catherine Zeta-Jones and Michael Douglas about seven years ago.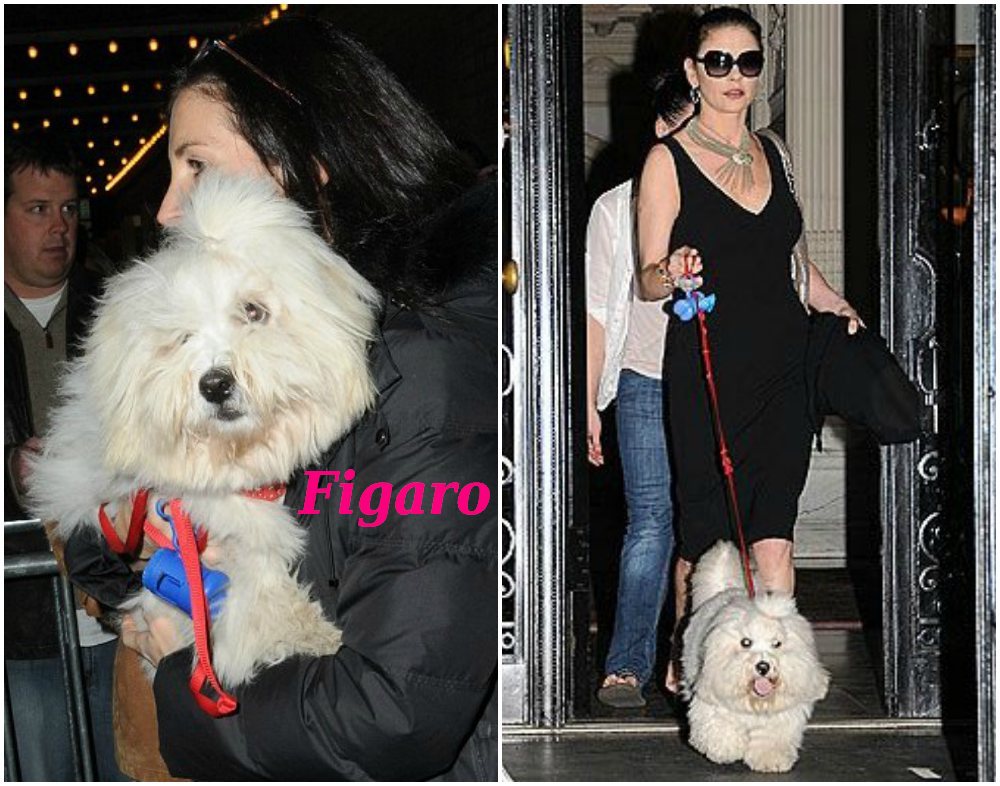 All the household members immediately fell in love with a funny dog and it became a sterling member of the family.
The primer idea was to buy the little dog for the children – 10-year-old Dylan and 7-year-old Carys, but as is it usually happens, it is mom Catherine who walks with Figaro. However, Michael is also noticed, at times, walking with a pup.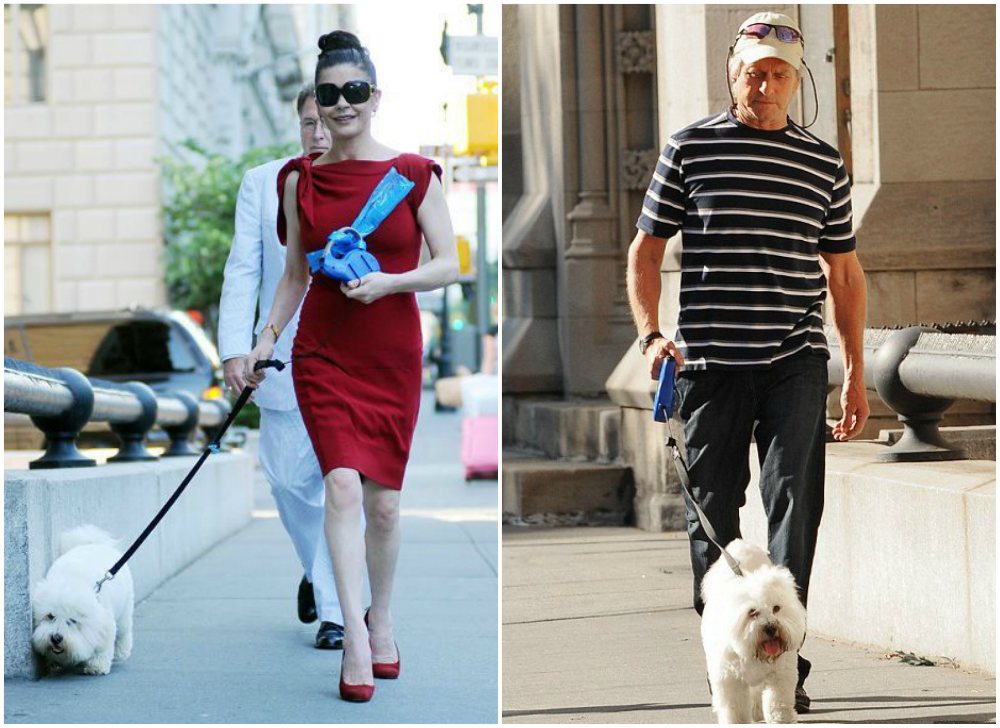 The celeb mom doesn't complaint, because she became really obsessed with this fluffy little dog. Now, the paparazzi catch the Hollywood actress accompanied by her beloved dog even more often than with friends or relatives.
The dog is treated as a member of a royal family. Once, Catherine was spotted leaving the house with her daughter. Figaro had to keep them a company, but the dog didn't walk…it was carried in the arms with all the royal honors!
So why did Figaro join the family?
In 2009, the family of actress Catherine Zeta-Jones temporarily moved to New York City in order that the actress could be closer to the place of her rehearsals on Broadway, where she made her debut in the play "Little Serenade". Being a loving mom, Catherine didn't want her children to be bored, so she bought them a Maltese.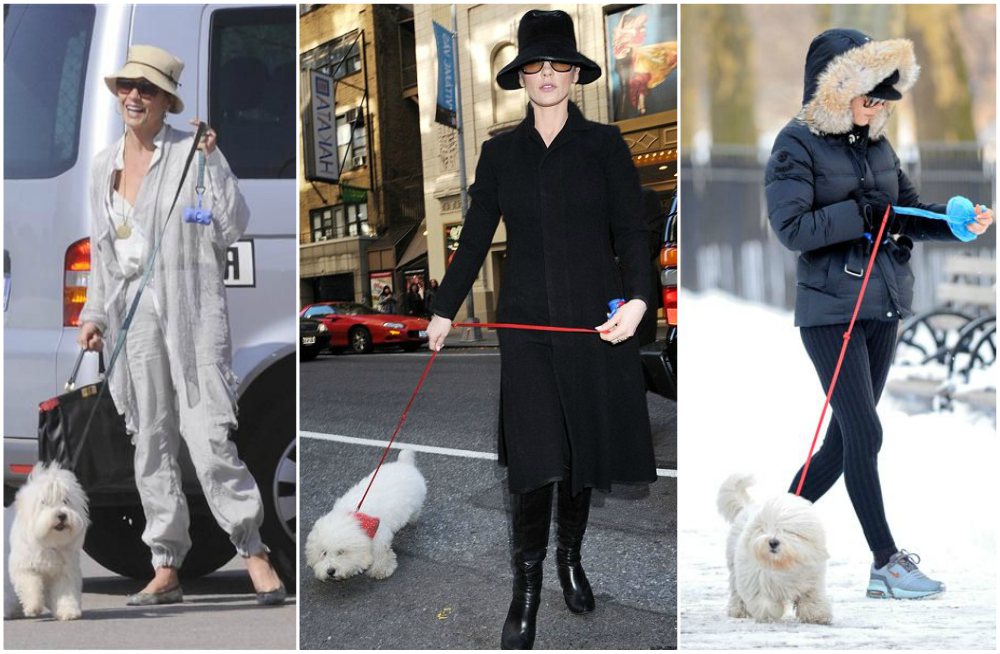 The actress often appears with a pet on the streets. It seems that Catherine attached to the dog as much as to her children. At least the actress spends with Figaro more time than with her beloved kids. For example, the Maltese even once kept the star a company when Zeta-Jones signed autographs after the premiere of the musical at the Walter Kerr theatre.
Maltese are among the sweetest little dogs. They are very affectionate, playful, funny and loving. Full of enthusiasm and energy, they at times show sudden bursts of activity. They can run around or in different directions at top speed for long time.