Date of birth: September 18, 1975
Full name: Daniel Jason Sudeikis
Birthplace: Fairfax, Virginia, USA
Height: 6' 1" (185 cm)
Weight: 187 lbs (85 kg)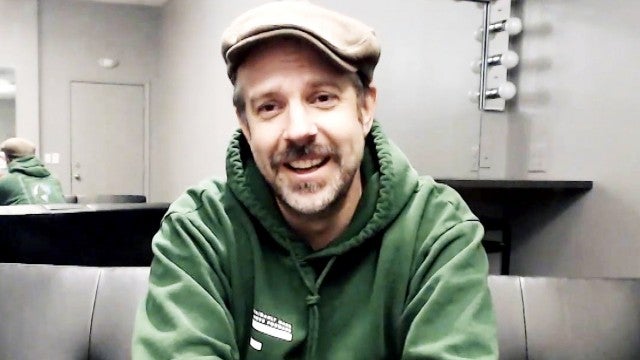 Jason Sudeikis body measurements
Chest: 44" (112 cm)
Waist: 34" (86 cm)
Arms/Biceps: 15" (38 cm)
Shoe size: 10 (US)/44 (EU)
Hair color: Brown
Eye color: Hazel
Jason Sudeikis began his show business path with improvisational comedy. In 2003, he started writing for Saturday Night Live and proceeded with appearing in a number of sketches till his leave in 2013. Besides, the performer had parts in Totally Spies!, 30 Rock, The Last Man on Earth and Ted Lasso series. He even co-created and wrote the latter along with serving as an executive producer of Detroiters show.
Jason debuted on the big screen in 2007 film The Ten and later, he landed parts in What Happens in Vegas, The Bounty Hunter, Hall Pass and A Good Old Fashioned Orgy. Having made a breakthrough with Horrible Bosses, he starred in We're the Millers, Sleeping with Other People, Tumbledown, Mother's Day plus Masterminds movies. Additionally, the celebrity plays on stage and works as a voice artist. For instance, he provided his voice for Red in The Angry Birds Movie 2.
The image of Jason hasn't passed through serious changes through the years. He usually has a beard though we saw him beardless as well. The artist isn't a big fan of sports. So, everyone was surprised when he lost some weight in 2013. As it turned out, the secret of his slimming was an active sexual life with his fiancée Olivia Wilde.