Date of birth: January 15, 1996
Full name: Chloe Celeste Hosterman
Born place: Seattle, Washington, USA
Height: 5'2" (157 cm)
Weight: 52 kg (115 lbs)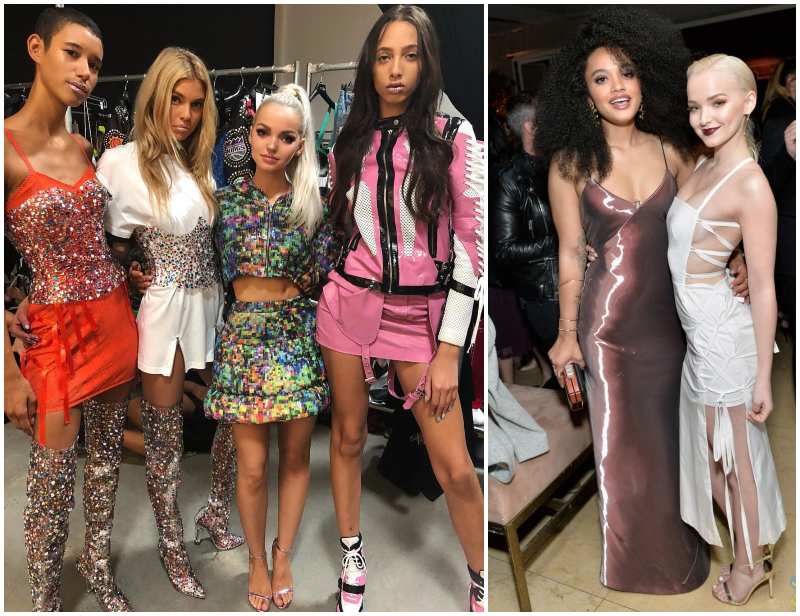 Dove Cameron body measurements
Bra size: 32B (US) / 70B (EU)
Bust: 33" (84 cm)
Waist: 24" (61 cm)
Hips: 32" (81 cm)
Shoe size: 6 (US) / 36 (EU)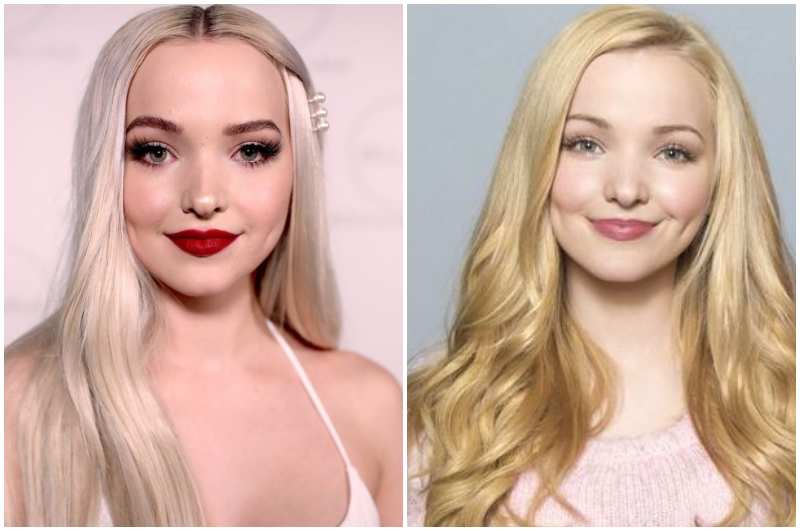 Hair color: Blonde
Eye color: Green
People say big surprises come in little packages and Dove Cameron is truly one of such. She is so much more than her small figure represents. She is as beautiful as she is gifted with her acting and singing dexterities bringing her adulation from fans, old and young alike. When she lost her father in 2015, she legally had her name changed to Dove, the name her dad used to call her.
She started acting when she was 8 years old at a community theatre and after moving to LA at 14 years, she participated in a national show choir championship with Burbank High School. Although, she was bullied throughout her entire school days, she was cast in Disney Channel's Bits and Pieces in 2012 which became retooled into Liv and Maddie.
Her performance as both title characters in the show helped gathered more than 6 million viewer and ran for 4 seasons from 2013 to 2017.
She has also starred in the Descendants films and gave great vocal performances with songs such as It's Goin' Down and Rotten to the Core in the films. Another acclaimed work of hers was her role in live TV play, Hairspray Live!
After gaining fame as a teenager, she struggled with anorexia to maintain a role model image, hence her initial skinny look and differing body statistics on several websites.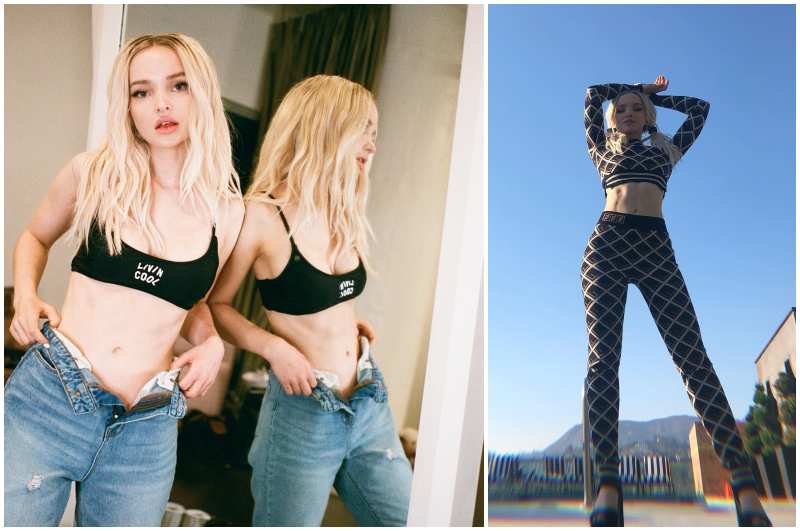 She learnt to start eating healthy and working out and started to appear fitter. She recently shared her crazy workout routine for her role in Descendants 3, scheduled for release in 2019, which includes 20 minutes each of level 8 bike and level 10 stair master and 10 minutes each of level 10×10 elliptical and body booty work.