Date of birth: October 19, 1962 (Age: 54 years)
Height: 6' 1" (186 cm)
Weight: 225 pounds (102 kg)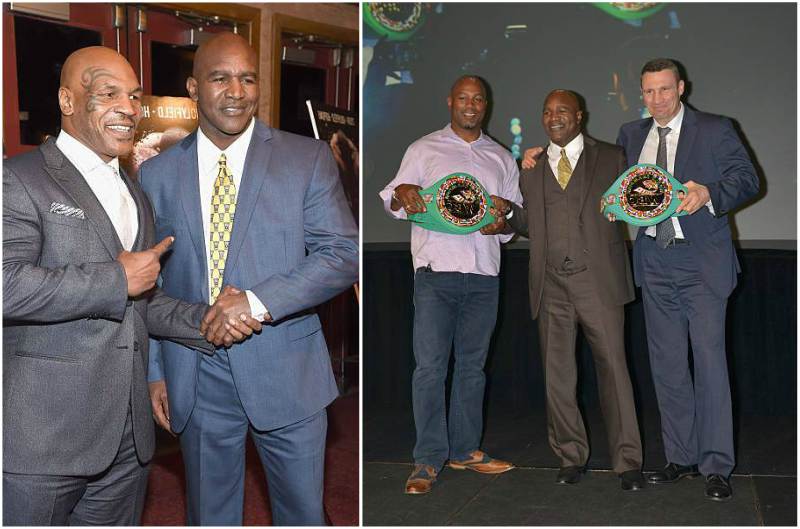 Hair color: Bald
Eye color: Dark brown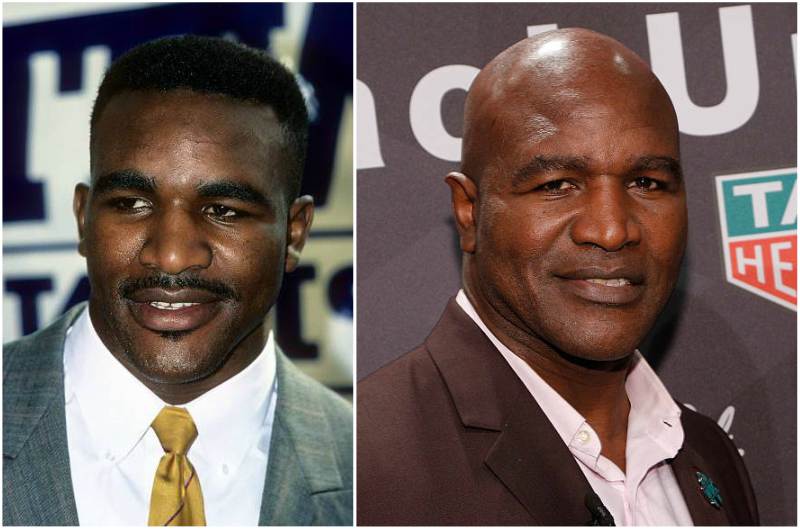 Former world heavyweight champion Evander Holyfield at the dawn of his career was considered as a small athlete in comparison with the "giants" of the early 90's.
Holyfield at that time needed to gain about 10 kg of weight so that he could successfully compete with rivals in heavyweight. He did it without sacrificing speed, flexibility and agility. How did he do it?
The first fight in this category he held in 1988 against James Tillis. After the fight, Evander's coach recommented a new training mode under the direction of Tim Hallmark who turned Holyfield into an authentic heavyweight champion.
Three times a week Holyfield spent 2 hours for weight training with free weights.
Mandatory use of maximum weight in several sets and the subsequent extended rest time – this served to increase the explosive force. Before and after the morning strength training Holyfield ate food rich in protein and complex carbohydrates. After the morning workout he used ti rest for several hours. Lunch also consisted of meal rich in carbohydrates and protein, but also an abundant amount of vegetables.
Former powerlifting champion Frederick Hatfid, was taken to Evander's team while preparing the boxer for a fight between James Douglas. The purpose of the program was to gain 6 kg of weight and approach to 100 kg of fight weight. After that, the training program was changed again.
To this day, Evander maintains a weight of about 97 kg, although, perhaps, he does not dream of returning to the sport and become a world champion in this category again. Holyfield announced the end of his sports career in October 2012.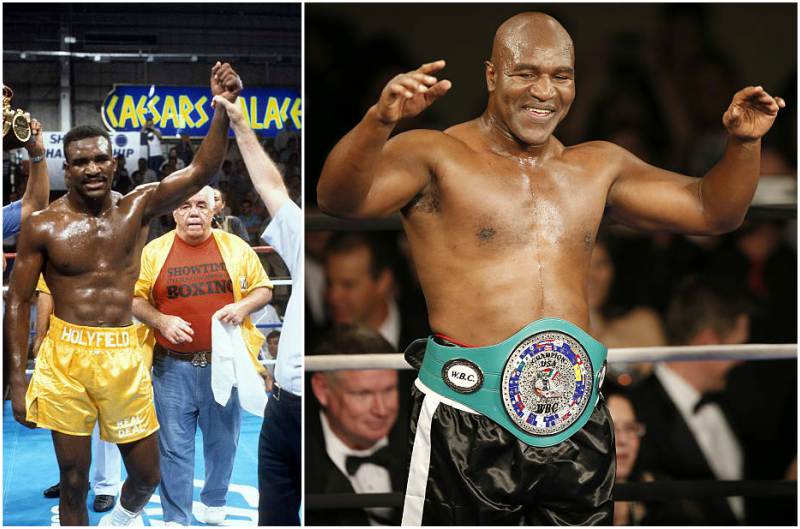 So what do one need to do to avoid flaccidity of the muscles, when he's over 45?
The boxer's answer is quite simple – to go to the gym and include in your diet sports nutrition. Evander admits that we must constantly monitor ourselves. And it is better to start this before you hit 45. A person should realize for what he is doing it. It is necessary to work a lot, so that at 45 you could enter the ring.
The boxer himself stays in shape all the time.