Date of birth: September 20, 1948 (Age 70)
Full name: George Raymond Richard Martin
Birthplace: Bayonne, New Jersey, USA
Height: 5' 6" (168 cm)
Weight: 181 lbs (82 kg)
Hair color: Grey
Eye color: Brown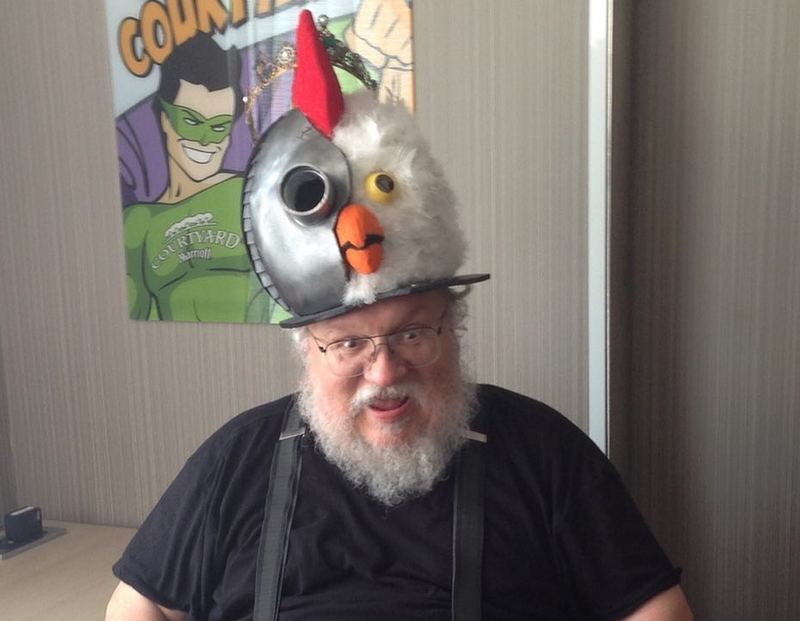 Considered as "American Tolkien" by Time magazine, George R.R. Martin is the probably the most popular and revered novelist in America and even the world today. He has become quite prominent in Hollywood as a TV producer and screenwriter.
He was a born writer, starting off as a child selling his monster tales writings to kids in the neighborhood and even winning awards for authoring comic books in high school. He earned a masters degree in journalism but switched to teaching English at a college after his writing career failed to reap financial success.
His genre of short story works includes sci-fi, fantasy and horror but is most renowned for his epic fantasy books such as the hugely popular book series, A Song of Ice and Fire which formed the basis of the screenplay of the HBO's global hit and hugely followed TV series, Game of Thrones (2011-19). This earned him, among many nominations, 3 Primetime Emmy and 2 Hugo awards.
His trademark appearance is his once-long grey hair tucked under a Gatsby/fisherman hat, a pair of large wire-rimmed glasses, his white beard in addition to his heavy-set, imposing physique. Even though he stands at barely 5½ feet, his weight of more than 80 kg is due to his deposits of fat layers around his body, giving him a "cuddly" look especially due to his gentle, welcoming face.
It is hard to find a picture of what George looked like when he was younger but it is safe to assume that he has had this physique for quite some time. We also do not know of any lifestyle habits as well as workout routine that George may/may not have.