American actor and musician Jared Leto began his career as a model though was studying art. Later he became a part of a movie industry.
He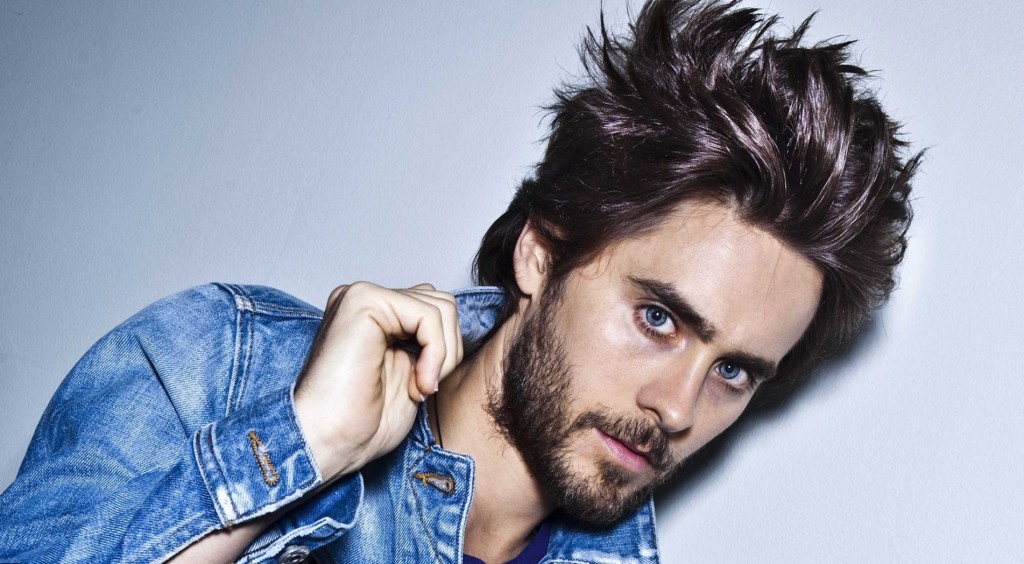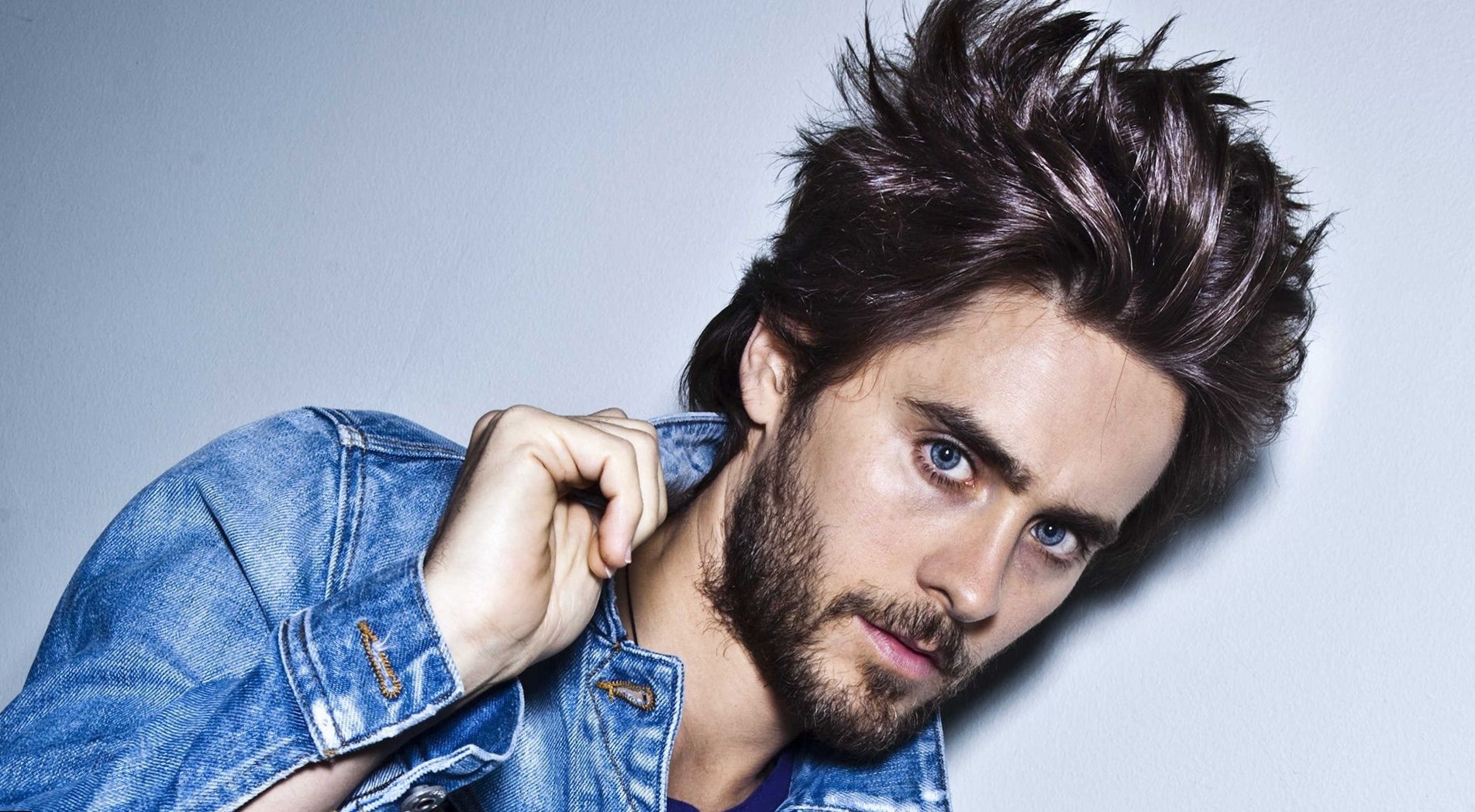 became famous due to the role in My So-Called Life, later he appeared in such films as Girl, Interrupted, Fight Club, American Psycho, Requiem for a Dream, Mr. Nobody and Lord of War.
Apart from acting he is also a leader of the rock group 30 Seconds to Mars being a vocalist, songwriter and rhythm guitarist.
Jared has always amazed everyone with his hairstyles changing them several times. Ponytails, buns, braids are only a tiny number of those hairstyles he has had. As for the haircuts he wore everything from short hair up to shoulder length, from straight and sleek one to cornrows.
His hair has also been changed according to the development of his music career. It was toned bleach blonde, when their first album was released, and while filming a video clip for the second album it was dyed into jet-black with tinges of red. The time he acted in the films were featured with sportive styles as a 'throw-back' or braided hairstyle. Day by day getting mature his hair gets darker and shorter. His second album added dark chocolate color to dominate his hairstyle. But there were some exceptions in Jared's style.
| | | |
| --- | --- | --- |
| | | |
In 2000s he had his hair short on the back, while the front with bangs partly covered his eyebrows. Moreover it was dyed peroxide-blond. Next year his hairstyle was changed into cornrows, though not for a long time. His cornrow was taken off and he let his hair grow long usually combed to the side.
Next several years he was choosing messy long hair adding ombre style. It could be shaded and graduated in tone straggling with a messy effect. He wore this hairstyle when was getting the award for best supporting actor in Dallas Buyers Club.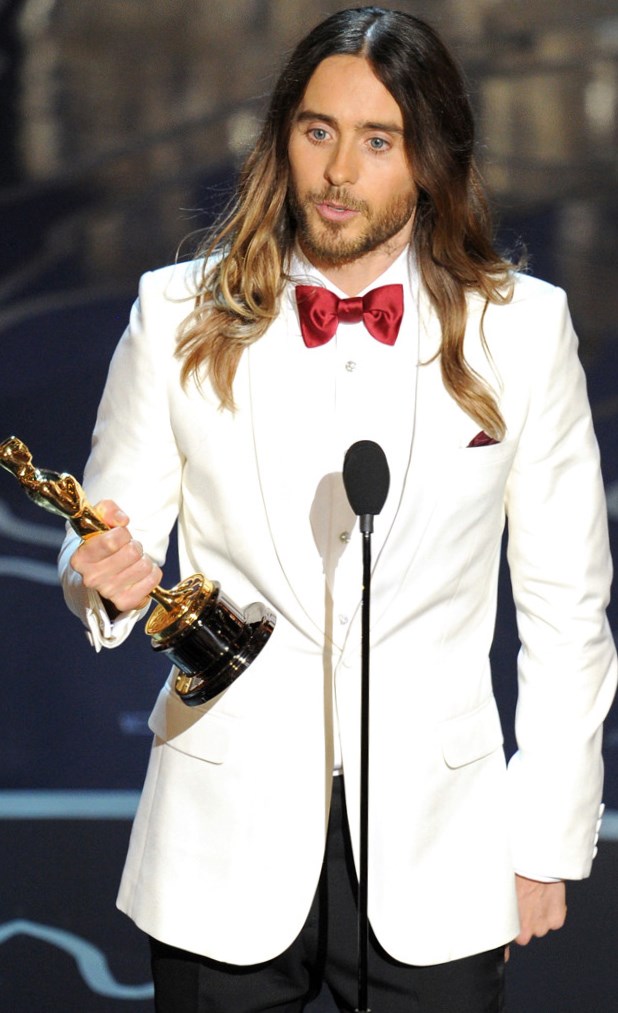 Jared was also amazing with the Mohawk hairstyle, when both sides of the head are shaven, with a strip of hair left in the center, and a pony tail hairstyle appearing like a bun at his back.
In 2011 noticed at LAX airport Jared changed his bright blue hair to blonde one. He does not look less rocking as previously, but this dyed hair suits his appearance perfectly fainting millions of his fans.
This year he surprised everyone having lost his perfect waves. The first hints were made in tweeter, when Suicide Squad writer David Ayer prepared a pair of scissors against Jared's mane. On March 2, 2015 he posted a photo of clean-shaven Jared, as he is going to play the Joker in this film.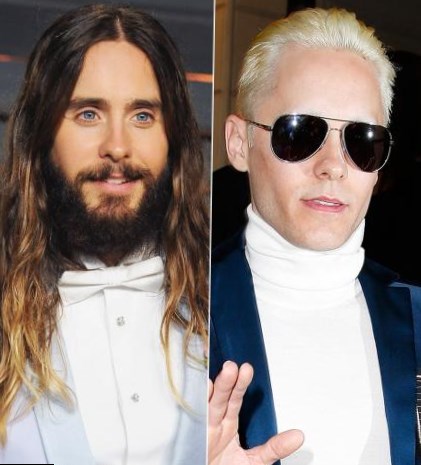 He is a person who rocked the world with a variety of innovative and adventurous hairstyles changing them almost every season. He adopted a diversity of famous hairstyles including Crew Cut, flip, bob, curtained hairstyle, jheri curl, Spikes, flattop, tewfro, shape-up, waves, Mohawk, quiff, under cut hairstyles, and what is more surprising, all of them became him perfectly. His oval face and deep eyes allow him to attract women with any hairstyle he has.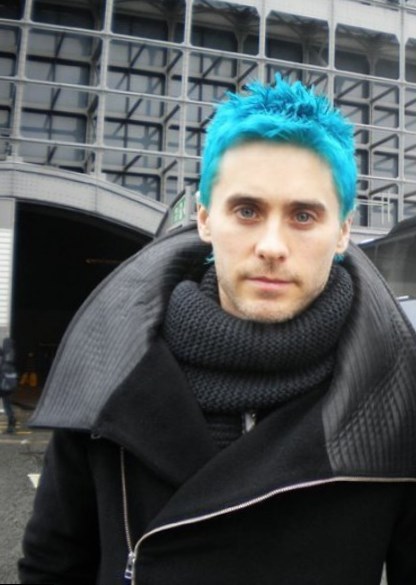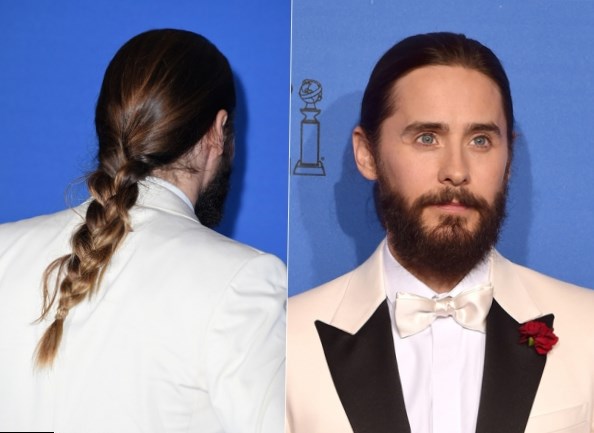 Video: IMES TALKS CONVERSATION WITH JARED LETO