Date of birth: November 8, 1966 (Age: 50 years)
Height: 6' 2" (188 cm)
Weight: 180 pounds (82 kg)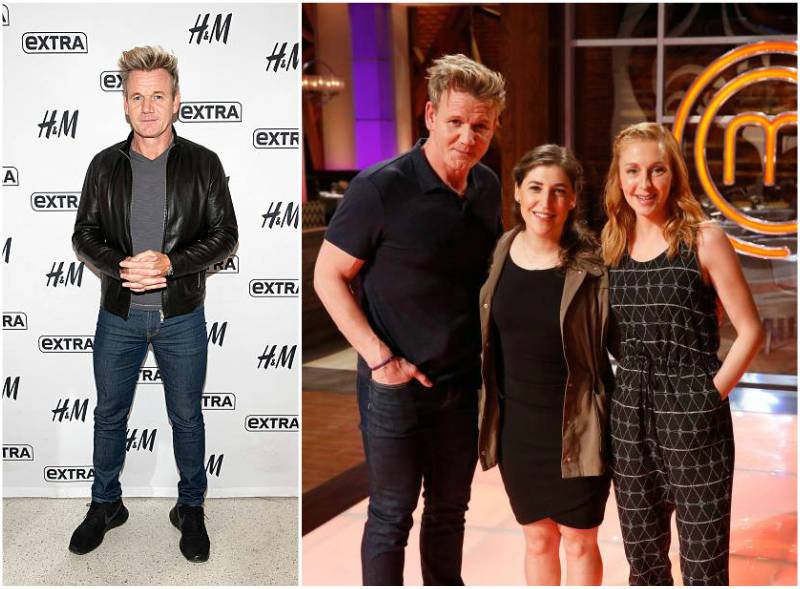 Hair color: Blonde
Eye color: Blue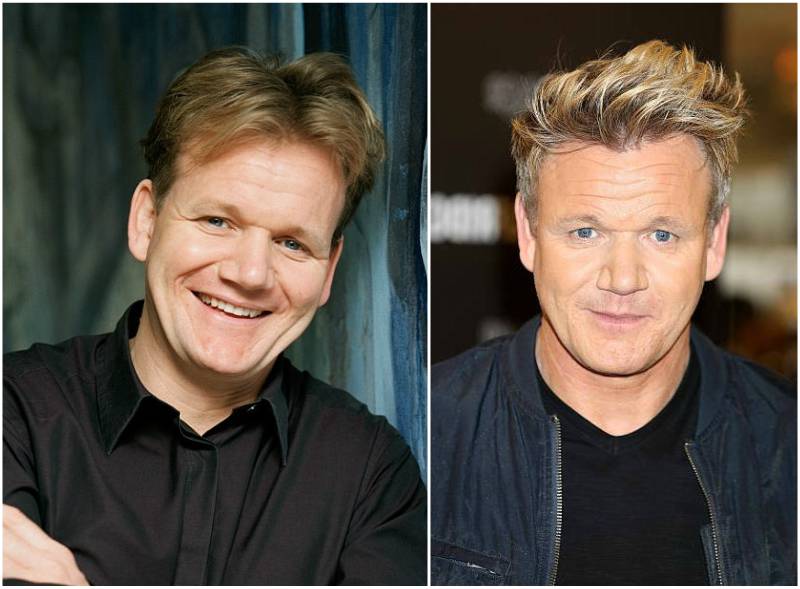 Acquaintance with the famous chef Gordon Ramsay can begin with the book Healthy appetite, dedicated to useful and tasty food.
Photographs of the author, who at the time of writing the book was 42 years old, leave no doubt that he knows a lot about healthy eating. Gordon Ramsay with his own example proves that a good chef knows how to stay in a great shape.
At the same time Mr. Ramsay never sits on a diet and does not approve vegetarianism. A true professional even without this can eat balanced food without harm for the figure.
In 2014, Gordon Ramsay decided to return to the Kona, where he already finished in his first Ironman in 2013. That time he made a few mistakes: he did not eat properly and strained muscles, so because of that the marathon ran badly.
To achieve better results in 2014, Gordon was doing more bricks. He likes swimming. So, he did more strength training for legs by means of sit-ups. Gordon also strengthened his shoulders. In Wales, there are many hills, so he also used to run.
Most of the efforts were aimed at learning how to eat right during the bike-riding stage.
In 2013, he used to eat when he wanted to, instead of eating regularly every half hour. But in 2014, when Gordon was leaving for six hours of training, he used to snack every 20 minutes.
So, food, food, food and lots of liquids.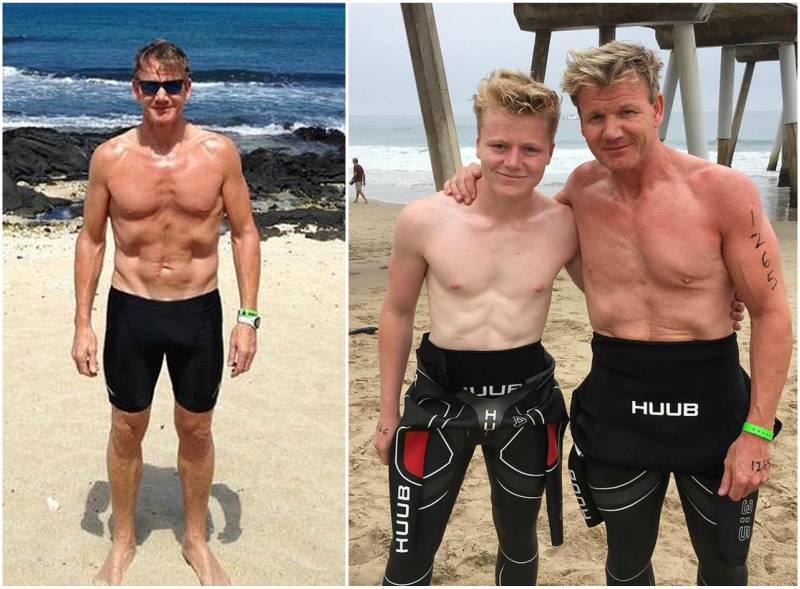 The famous chef says he tries to eat wisely, no matter whether he does sport or not.
He has reduced the amount of dairy products. Secondly, Gordon drinks a lot of almond milk without sugar. Dairy products are poorly digested, in addition, for him they have a sedative effect. Although, Ramsay still adds milk to tea and eats butter sometimes. But, he began feeling better.
Now, he leans on protein and eat it four times a day.
How does a person whose life lies in food organize his training?
Getting ready for that competition, Gordon Ramsay used to train 25 hours a week. He would get up at four in the morning, to be in the pool at 5:30, and then he was swimming for an hour and a half on Mondays, Wednesdays and Fridays.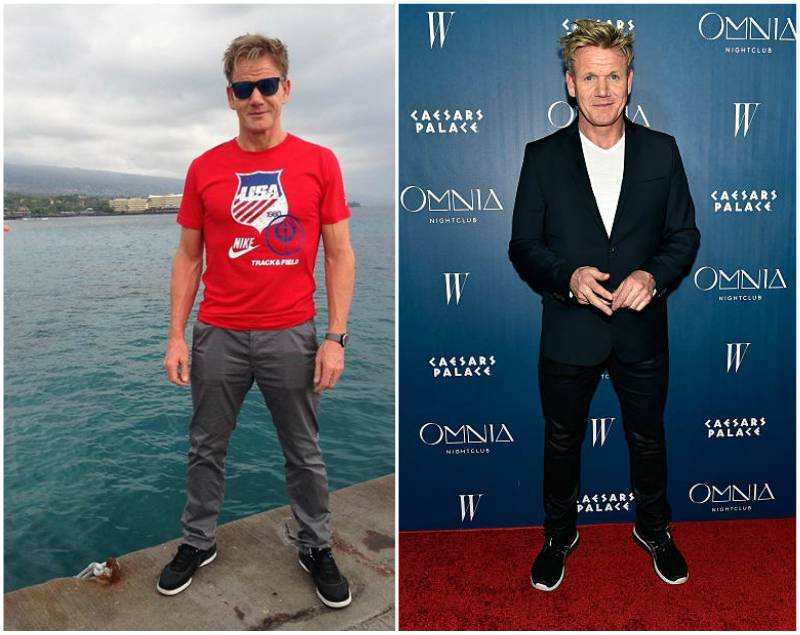 After that he would start 2,5-hour bicycle ride.
On Tuesdays, the chef was running 10 km, on Thursdays – 20. On Saturday, he had a long workout.
Just imagine, he had been cycling for five hours, and then running for 20 km!
On Sunday, it's usually a day off. So, Gordon usually trains hard six days a week, then one day off, then six days, then a day off …
But how does he train when he doesn't have that much free time?
When traveling, you can always find a swimming pool somewhere. To train at home the celeb chef had bought a couple of bike-simulators and this is a super thing. Even if he just descended from an airplane, he can always take a ride and twist the pedals. When there is no time at all, Gordon tries to find an hour and a half to ride this bike.