Date of birth: December 23, 1964 (Age 54)
Full name: Edward Louis Severson III
Born place: Evanston, Illinois, USA
Height: 5'7½" (171 cm)
Weight: 150 lbs (68 kg)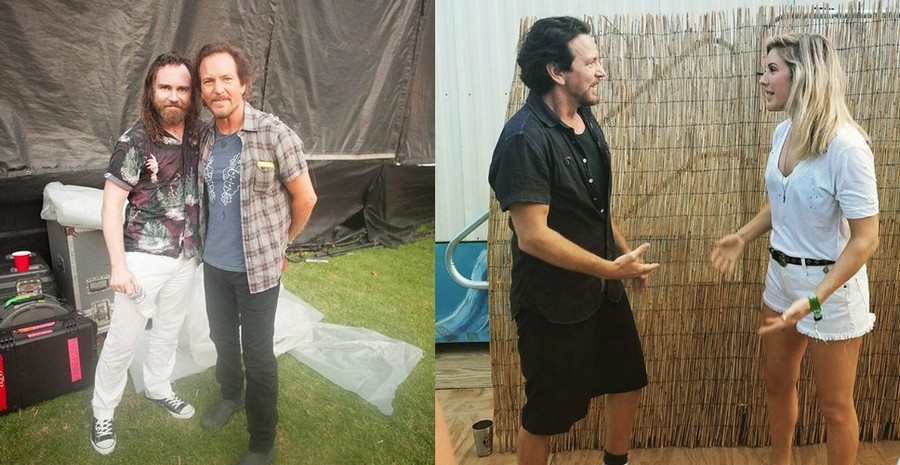 Eddie Vedder body measurements
Chest: 39" (99 cm)
Waist: 30" (76 cm)
Biceps: 12" (30 cm)
Shoe size: 10 (US) / 44 (EU)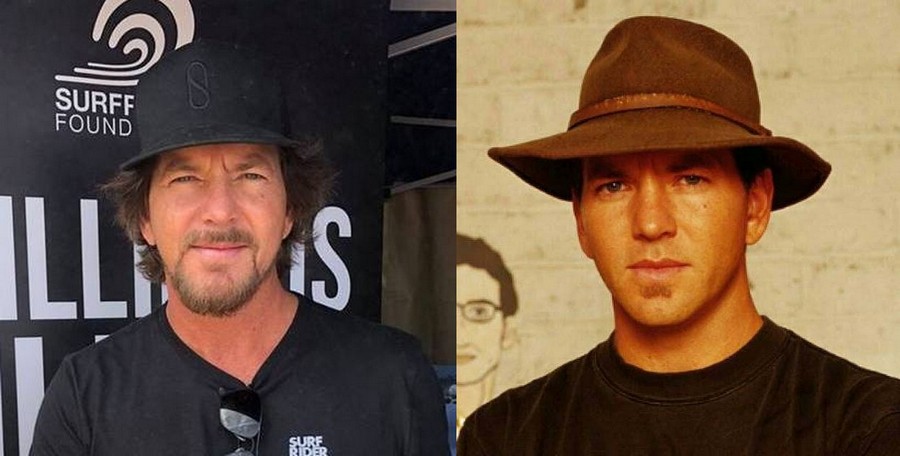 Hair color: Brown
Eye color: Blue
A musician most times, and other times a vocal social activist for environment, education and justice, Eddie Vedder has risen through a journey of almost 3 decades as the frontman for Pearl Jam, the band that made us romance grunge rock music during the 90s. The multi-instrumentalist, songwriter and surfer is also a Rock & Roll Hall of Fame inductee in 2017.
Eddie grew up with 7 adopted siblings in a foster home his mum established and found surfing and music as his escape after receiving a guitar gift from his mum for his 12th birthday. He jammed with a group called Bad Radio when he was 20 while also working several odd jobs. After a Jack Irons referral, he wrote Alive, Once and Footsteps for Pearl Jam and joined the band in 1990.
With Eddie as forerunner, Pearl Jam is known for songs such as Jeremy, Black, Alive and Yellow Ledbetter all in 1991. His first solo album in 2007 was used as soundtrack for Into the Wild while his second, titled Ukulele Songs was a 2011 release. He is a co-creator of NPOs Vitalogy Foundation and EB Research Partnership and an activist for the West Memphis Three.
Already in his 50s, Eddie is healthy and fit as he still takes time out to surf. This, along with a healthy lifestyle has kept him healthy and fit over the years. He had his long hair cut short in the early 2000s and also from 2013 to 2017 and still looked as attractive but age is beginning to tell on him as a little balding is slowly becoming noticeable on him.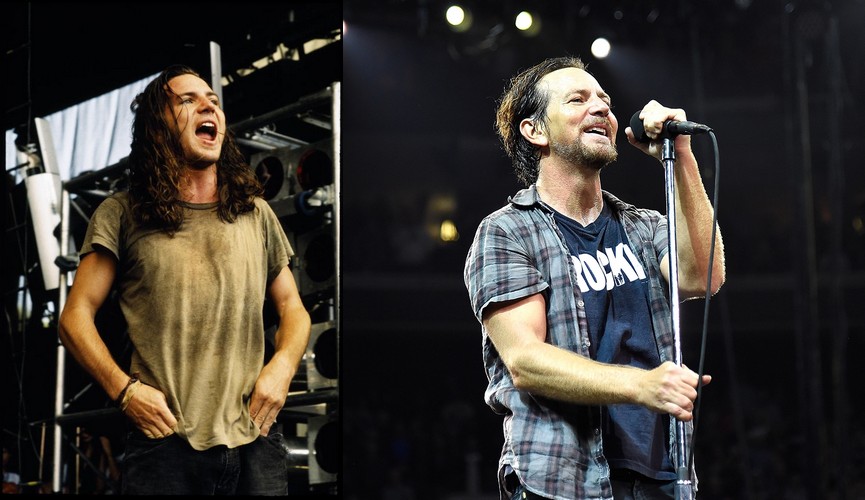 He lives in West Seattle with his wife, Jill McCormick and his 2 girls, harper Moon and Olivia. He spends his downtime surfing and supporting Chicago Cubs however he can.