Bright red lipstick even at a day time, big sunglasses from Marc Jacobs and denim – Gwen Stefani style is worth to be studied. Her original look impresses everyone, starting from her fans and ending with famous designers. Being the designer herself, Gwen Stefani knows how to catch public attention. Her fashion brand was founded in 2003 and it remains popular till now. Gwen Stefani "Lamb" is known all over the world. In 2015 Gwen Stefani fashion includes not just clothes, but also elegant accessories, bags, shoes and watches.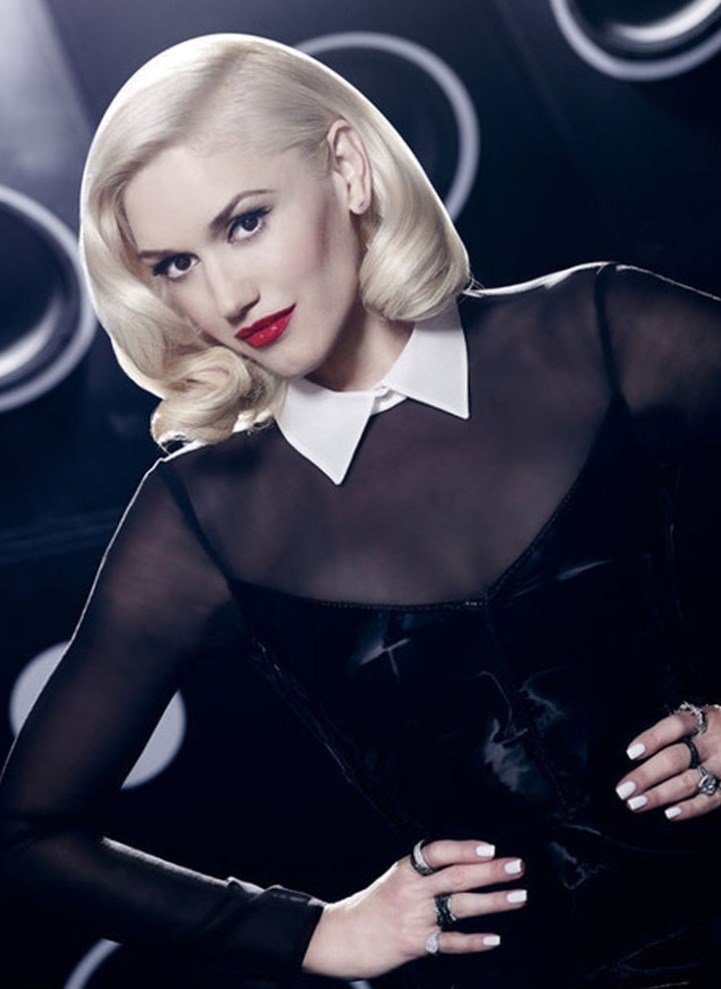 Gwen Stefani clothing is the separate topic for conversation. She likes so called street style. The star prefers leather pants, big jackets and high boots.
Fashion critics devote their articles to Gwen Stefani's style and her fans devote sites to the unique look of the signer. How was her style formed? What influenced it?
Gwen Stefani Biography
It is hard to believe but Gwen Stefani age is 46 now. The future star was born on the 3rd of October, 1969 in the family of an accountant, Patti Flynn, and marketing executive, Dennis Stefani. Including Gwen, the couple had four children. It was Gwen's older brother Erick, who formed the group "No Doubt" that made Gwen famous.
The girl was fond of music from the very childhood. In fact, all the members of her family liked music very much and it was the part of their life. They listened to folk music, visited concerts of Bob Dylan and sang the songs at weekends. Thus Gwen Stefani decided from the very childhood that she would become a signer.
Gwen Stefani – Hollaback Girl
Now everyone knows Gwen Stefani songs and her albums are sold like hot pies. It is hard to believe that at the beginning of 90-s the group "No Doubt" formed by Eric Stefani, where his sister was a co-singer, was not successful at all. They released several albums and all of them failed. The other singer of the band, John Spence, committed a suicide and Ska music that was played by the band, was a failure. But Gwen felt really happy and didn't notice the problems of the band, because she had a love affair with the bass player, Kanal. Her brother, that was disappointed and frustrated because of their unpopularity, soon left the group and started to work as animator. Gwen Stefani and Kanal separated. Gwen suffered a lot, it was her first love and they have been dating for 7 years. That sadness she put into her songs and finally the fourth album of the group, called "Tragic Kingdom" became popular. She did it!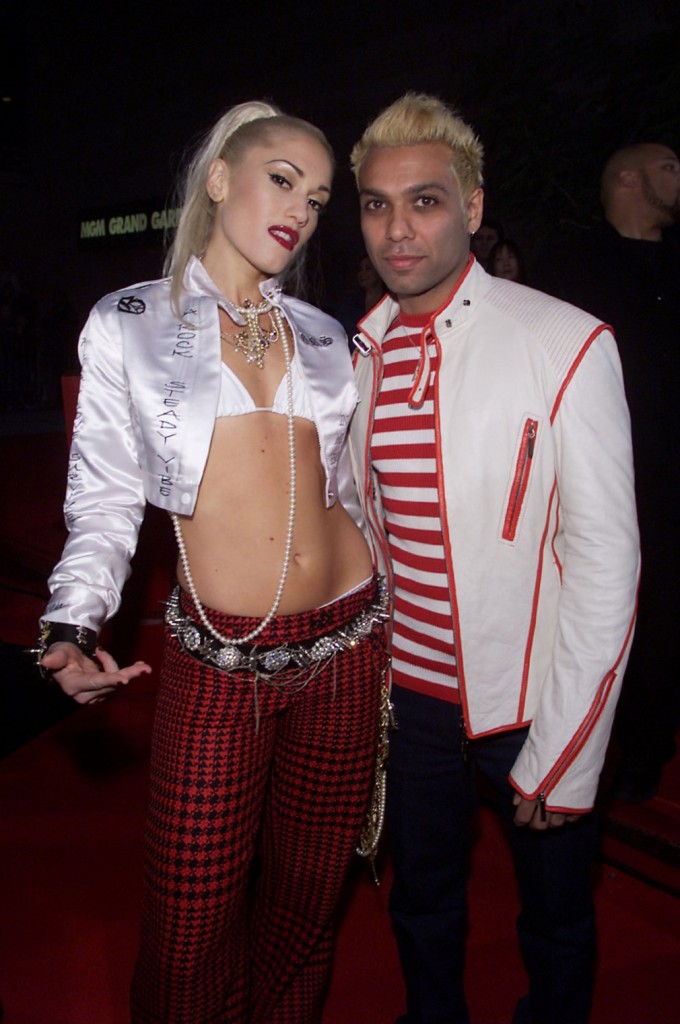 Style and Look
Gwen Stefani, like any other famous woman, is known not just due to her music, but also due to her look. When the star was young, she was not afraid to look bright and original. Although many fashion critics considered her style too vulgar and too inelegant, she didn't pay attention to the opinion of other people and put on the things she liked.
Thus, in September, 1998 Gwen Stefani visited MTV Music Awards. The star colored her hair in blue and made unusual make up with bright blue decorations around her eyes and a red lipstick (she seems never to change it). A small blue bikini top and a shirt black skirt left not much to imagination. She put on leather pants under the skirt and big black platform shoes. She really looked original!
Her blue-haired period came to an end in 2000, when she visited MTV's "Total Request Live". She colored her hair pink and put on red tight jeans. She used black and white top to make her look complete.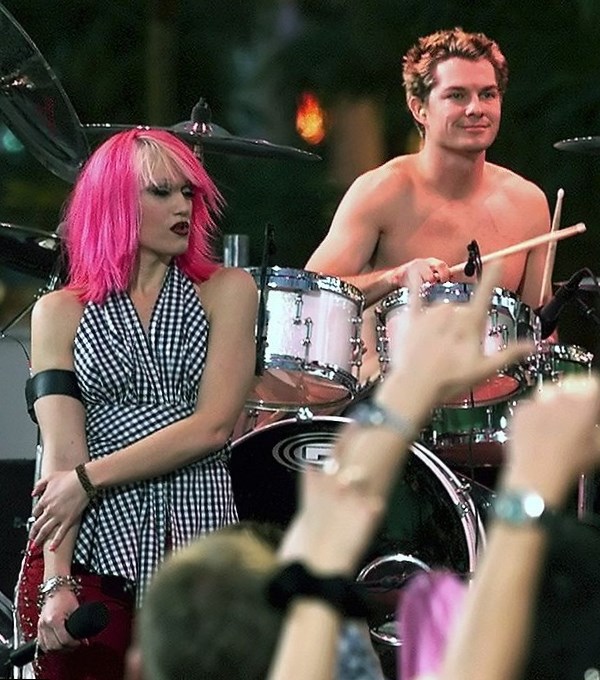 Being so bright in her teens, Gwen Stefani was gradually turned into elegant and respectable pop diva. She changed tight jeans into long dresses and she colored her pink hair into soft blond. Bright lipstick was the only thing that she didn't change.
One of her latest great looks was in 2012, when she visited Elton John's party, devoted to the 20th anniversary of AIDs Foundation, She chose middle-sized black cocktail dress that was decorated with red roses and classic high-hilled shoes. Her hair looked soft and so well cared. No exotic color of her hair, no vulgar pants or acid colors – she was beautiful and elegant, like the real star.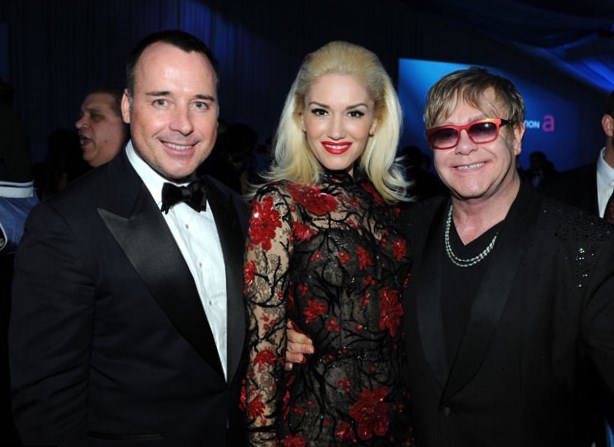 In her everyday life Gwen Stefani prefers street style. Now she takes part in the show "The Voice" in Los Angeles. There the star walks down the streets in her favorite shapeless pants and ankle boots with the bright red lipstick on her lips, of course!
Personal Life
After her sad separation with Kenal, Gwen Stefani was alone for some time. Later she met Gavin Rossdale, the guitarist of the band "Bush". They got married in 2002. For their wedding Gwen Stefani put on the dress from John Galliano. It was pink and white and eccentric star looked like a princess from a fairy tale on her wedding day.
The couple had three sons together. Gwen Stefani children are called Kingston Rossdale, Zuma Rossdale and Apollo Rossdale. The third Gwen Stefani baby was born on the 28th of February, 2014. In 2015 she got divorced with her husband. In November, 2015 Gwen Stefani announced, that she was dating to Blake Shelton, her colleague from the show "The Voice".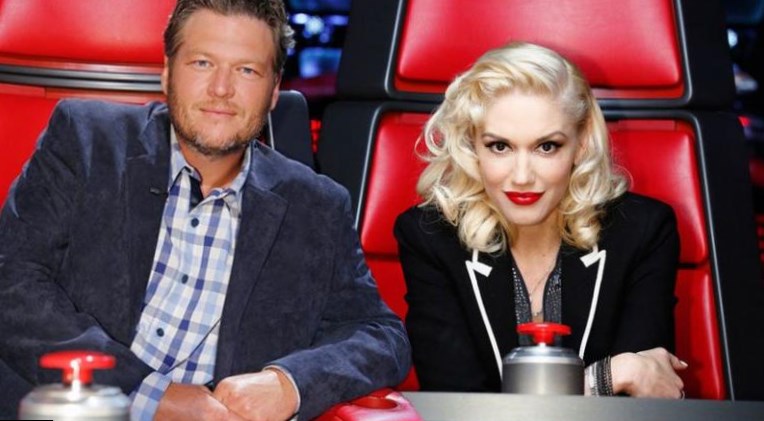 It is hard to tell, whether the style of Gwen Stefani is worth copying or not, but she is not afraid of being herself. And it is recommended to any of us – not to be afraid to express the unique personality!
Exclusive Interview With Gwen Stefani