Date of birth: June 3, 1964
Full name: James Brian Mark Purefoy
Birthplace: Taunton, England, UK
Height: 6' 1" (185 cm)
Weight: 187 lbs (85 kg)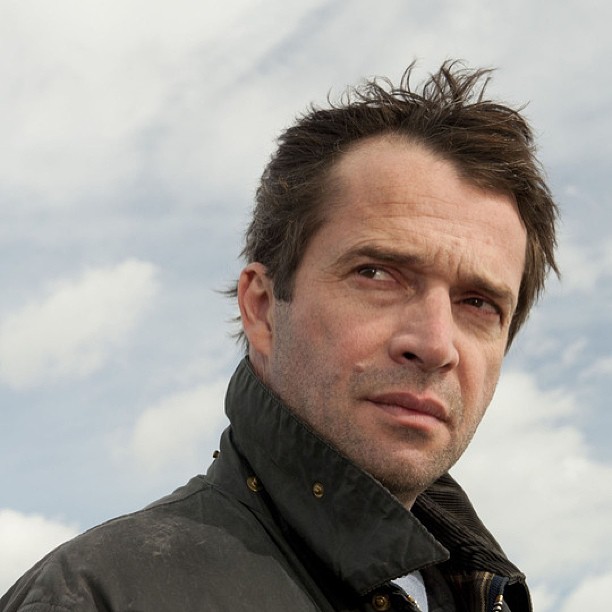 James Purefoy body measurements
Shoe size: 10.5 (US)/45 (EU)
Hair color: Black
Eye color: Brown
James Purefoy is proof that a talented performer can act excellently no matter if he is on stage, on TV or stars in a movie. His acting career started in the 1980s at the theaters of his native England. He has had dozens of successful stage credits, including the role of Roland Maule in Present Laughter at Globe Theater and the one of Biff in Death of Salesman at West Yorkshire Playhouse.
Purefoy made a TV debut in 1990 in Coasting but gained popularity only in 2005 thanks to portraying Mark Anthony in the Rome television series. He proceeded with having parts in other TV projects such as The Philanthropist, Injustice, The Following and Altered Carbon.
James's first feature film was Feast of July in 1995. However, he is more famed for playing in A Knight's Tale, Resident Evil, George and the Dragon, Vanity Fair, Solomon Kane and John Carter movies.
In his fifties, James Purefoy can boast of a really great physique, which all of us can see in Altered Carbon. However, he shares no information about his diet and training. By the way, the actor's appearance hasn't drastically changed throughout the years. We saw him clean shaven as well as with a beard but nothing substantial. The only change James made was growing his hair to play in The Saint but, actually, the changes weren't so evident.