Date of birth: August 31, 1977
Full name: Jeffrey Nero Hardy
Birthplace: Cameron, North Carolina, USA
Height: 6' 2" (188 cm)
Weight: 225 lbs (102 kg)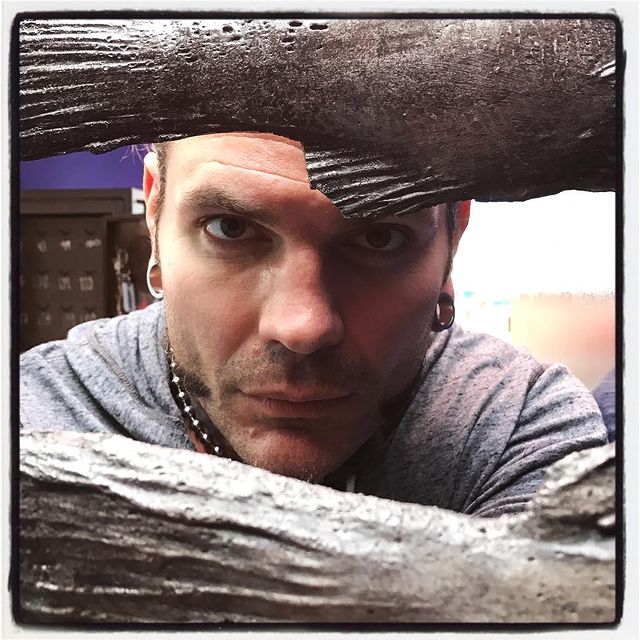 Jeff Hardy body measurements
Chest: 48" (122 cm)
Waist: 34" (86 cm)
Arms/Biceps: 16" (41 cm)
Shoe size: 12 (US)/46 (EU)
Hair color: Black
Eye color: Green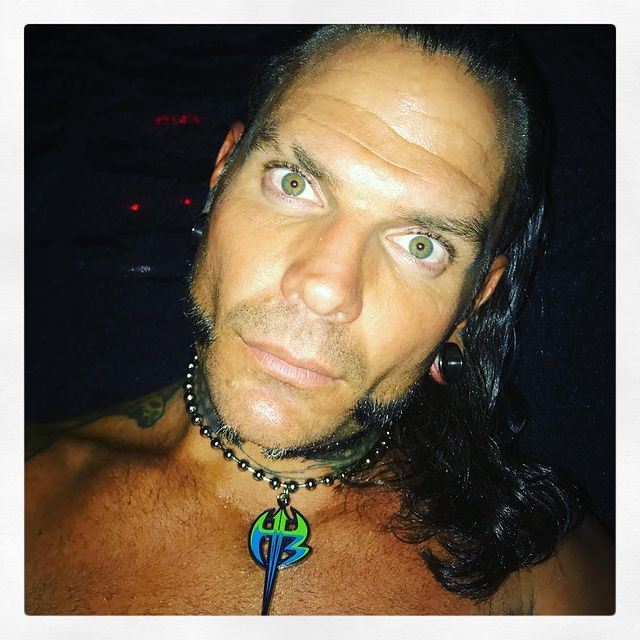 Jeff Hardy gained popularity thanks to his wrestling career. He used to work on the independent circuit but is now signed to WWE performing under the Raw brand. Besides, he was a part of tag team The Hardy Boyz with his brother Matt.
Jeff can boast of dozens of titles earned. For instance, he is a WWE champion, 4-time NCW Light Heavyweight Champion, 3-time TNA World Heavyweight Champion, 5-time WWF/E Intercontinental Champion plus 2-time World Heavyweight Champion.
Additionally, Jeff is a music artist. He is a vocalist at rock band PeroxWhy?Gen that has already presented 3 albums and 3 EPs.
Undoubtedly, Hardy has a really bright appearance. His multiple tattoos, including a green snack on his hand and a devil face on his back, are greatly combined with the psychedelic makeup and long hair. Actually, the wrestler loves his long hair when it's wet but hates it when it's dry and not braided as it gets in his mouth during a match. By the way, though his hair is usually black, he loves dying it into other colors like green or pink.
The details of Jeff's workouts are kept secret. But we know that they are based on bench presses and heavy weight lifting.