Olivia Palermo is a famous American socialite, model and actress. She was born on February 28, 1988. Palermo spent her childhood in Greenwich, Connecticut and in New York City on the Upper East Side. Having graduated a high school the girl entered American University of Paris where she studied media. For the first time she became known to public in 2007 when she appeared on the cover of New York Magazine, after someone accused her of sending emails to the other celebs pleading for acceptance the high socialite circles. Of course Olivia denied all the accusations and rumors.
A little bit later in 2008 Palermo was cast for TV show The City. Later she confessed that she needed acting experience and the show was just the appropriate place to gain it. All in all she was in the project for three years. Besides her acting Olivia became a face of several magazines, among them were Elle Mexico, Marie Claire UK, Tatler and some others.
In 2010 Olivia was invited by such brands like Mango and Hogan and modeled together with her boyfriend and future husband Johannes Huebl.
One of the Olivia's defining features is her neatness and sense of style. Her looks are always unequalled and magnificent.
The actress likes to mix feminine classics with modern cuts, sometimes combining vintage dresses with colorful jackets.
Not long ago the star visited the New York Ballet 2015 Spring Gala and wore a superb and stunning floral dress by Valentino having proved her sophisticated taste once again. The dress was decorated with natty embroidery and posh tulle skirt.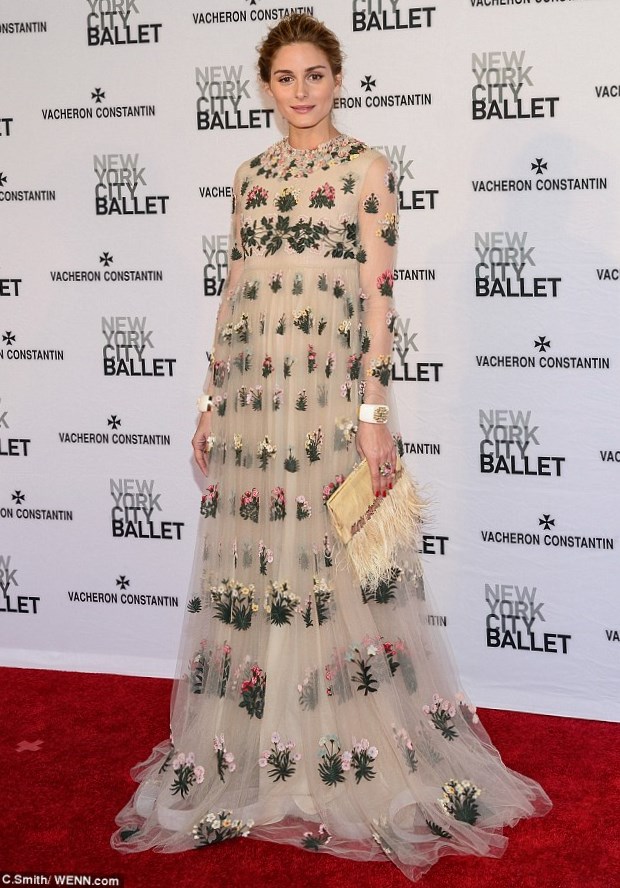 In the middle of April, 2015 Olivia took part in two successive events in New York City. She was present at the 9th Annual Delete Blood Cancer Gala wearing amazing cocoon-like dress with floral allovers covered with delicate embroidery. Besides she completed her style with strappy sandals and tiny clutch.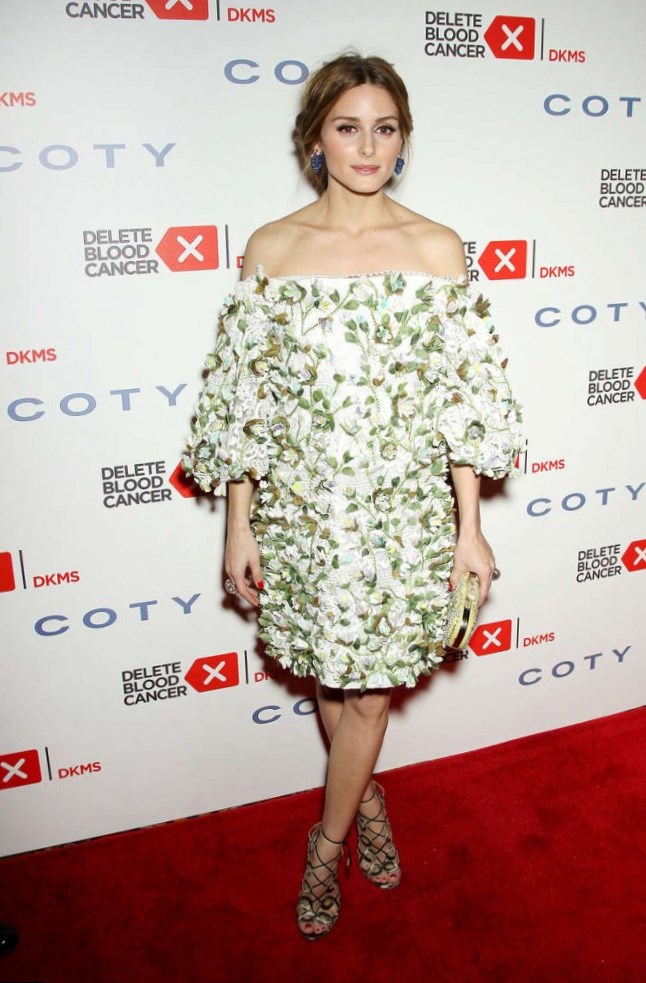 The next event was 2015 American Museum of Natural History Museum Dance. Olivia's look exuded superlative beauty. The star wore a floor-length gown designed by Valentino. The dress was weirdly covered in starfish. However Olivia was not the first celebrity who wore this dress, prior that was Shailene Woodley and Fan Bingbing who presented the dress to the public. This fact did not confuse Olivia who added her own unique style using metallic handbag and soft waves for an easy-mannered finish.
Olivia Palermo's Paris Fashion Week style was completely different. Dark shades dominated in her garments. She wore a grey deconstructed coat together with her favourite booties and black knickerbockers and left a profound impression of serious and self-confident young lady.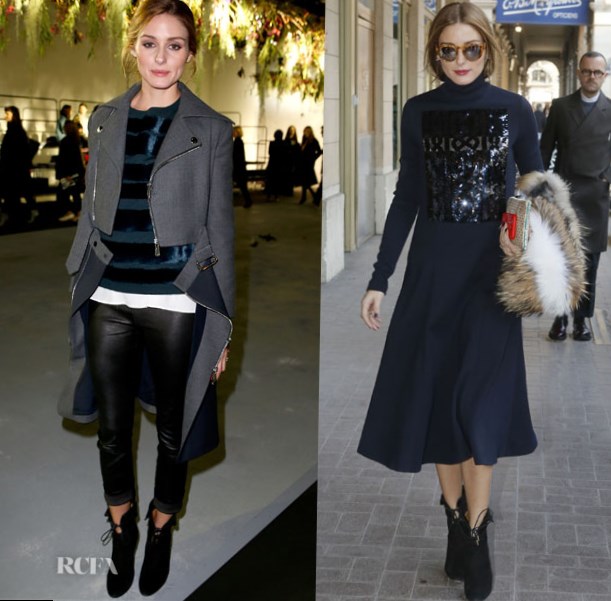 Her next look was a ritzy Dior wool jersey-knit embroidered dress together with black booties and fur mantle. This look characterized Olivia like a charming and at the same time strict lady who is always at her best. It is necessary to admit that Olivia Palermo is always a sample to follow for millions of her fans and followers.