Dog Ren (Golden Retriever) – adopted in 2012 aged 2
Despite the fact that Andrew Garfield and Emma Stone didn't hurry to get married, their family expanded in 2012.
A loving couple took home a dog – 2-year-old golden retriever, which the actors met shortly before Christmas in one dog shelter in Los Angeles.
A source told the People magazine, that the dog was one of the first, which they saw, but Andrew Garfield and Emma Stone were not sure whether they should choose that very dog or not till the very end.
Having decided to do a good deed before Christmas, the couple went to one of the dog shelters in the city with the aim of bringing home a new pet. After Andrew Garfield and Emma Stone left the charitable institutions, they couldn't but have thought about that retriever, so finally, they decided to adopt that dog.
Andrew Garfield was often noticed having a walk with a new dog.
A close source said that the dog has won the dog lottery. He described the pet as very, very sweet and loving dog. They just fell in love with this retriever.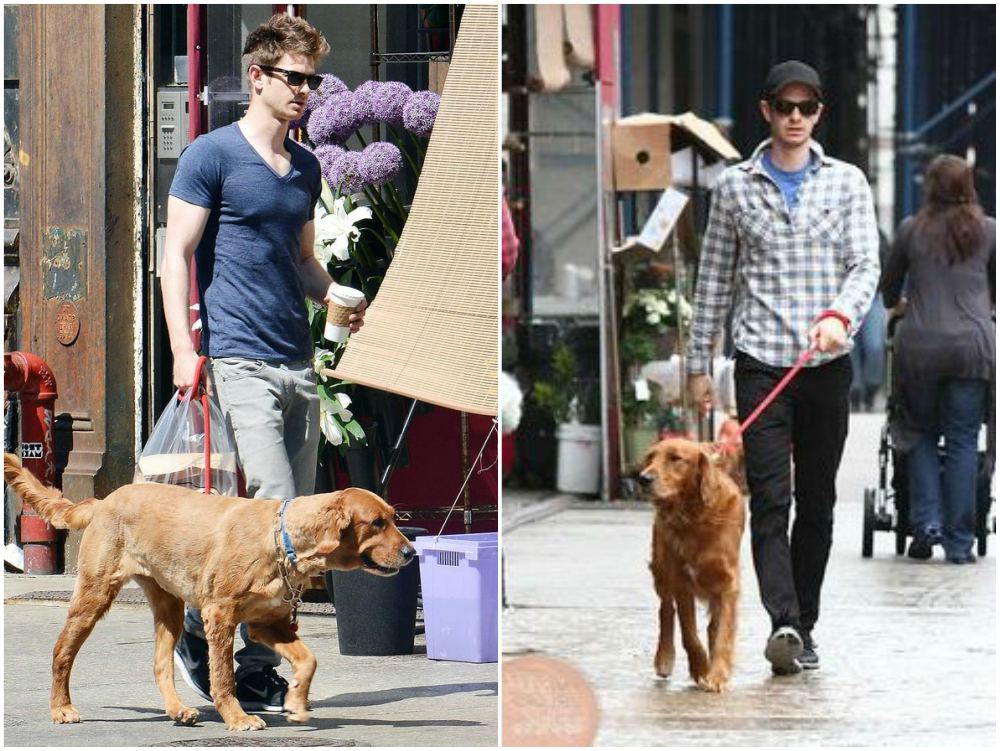 Two year old golden retriever was named Ren. According to People magazine, the lovers did not plan to take the dog home, but fell in love with it, and then returned to the shelter to adopt Ren, the dog abandoned the previous owners.
Star couple adopted Ren on the eve of the Catholic Christmas, and the next day the paparazzi photographed Andrew on a walk with a new beloved pet.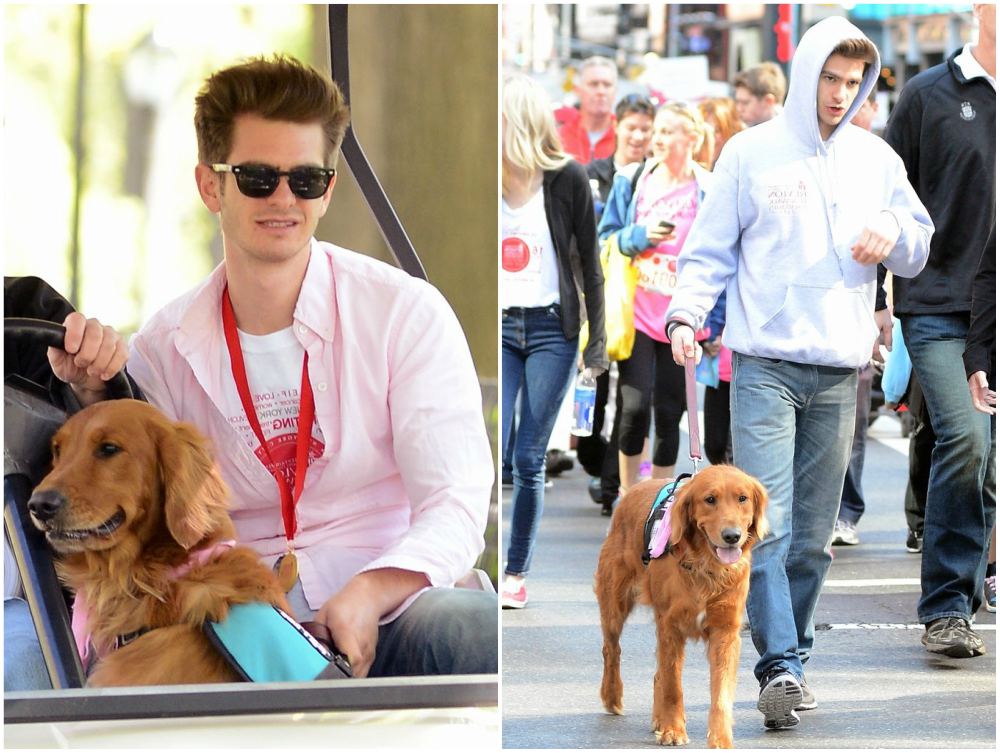 Let's now get acquainted with Ren's breed.
Sociable and very loyal golden retriever is a wonderful pet for a family. He is very patient and gentle with children and gets along well with other pets.
Aggression is not typical for this breed. Very rarely, there are exceptions, which appear as a result of uncontrolled and careless breeding. In general, these dogs love people and prefer spend with them as much time as possible. Golden Retriever, permanently separated from its families, suffers from anxiety. This breed can't be a good guardian, because it's eager to make friends with everyone.