A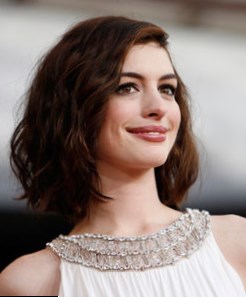 nne Hathaway is a famous American actor and singer, who recently had impressed her admirers by the drastic changes of her hairstyle. It seems to be that she likes changes and likes astonishing everyone.
During her career Anne had won the Emmy Award, Golden Globe Award and Academy Award. The last one was for her role in the film Les Miserables. She was born in the family of an actress and a lawyer and since childhood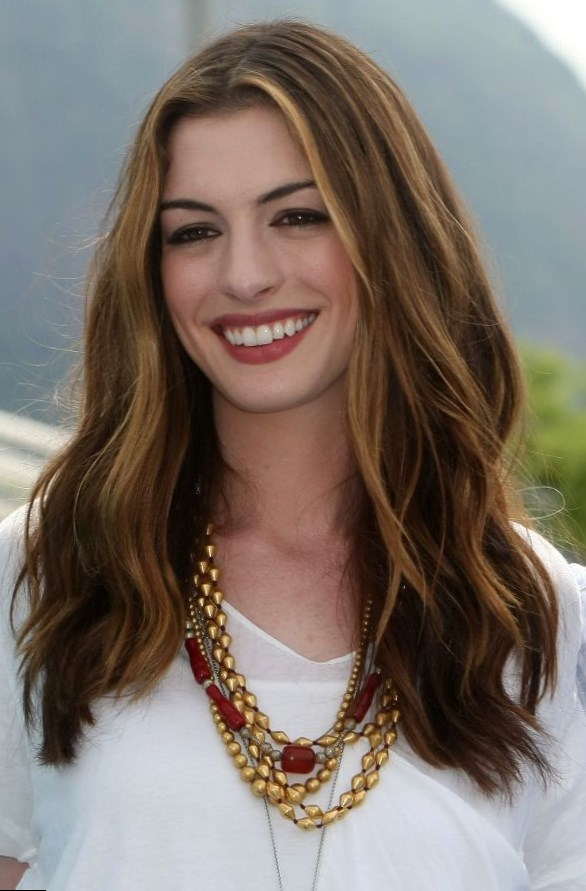 her mother cultivated love of art. That's why a small actress started her acting career being only a girl of ten. Before her appearance on the world stage a young lady played in a show Get Real. It must be mentioned that at the beginning of her acting career she played practically only positive characters, such as princesses and queens. Later she was tired of such repetitive roles and changed her image. In 2005 she was offered a role in a thriller Havoc. Then she tried herself in erotic drama Brokeback Mountain. The actress started expanding opportunities and played leading roles in comedies.
So, as we can see Anne Hathaway is such an actress who can play practically any role. But this woman also likes changes in her style and always impresses her admirers by unexpected changes. Speaking about Anne Hathaway hair changes it must be noticed that during a certain period of time the woman had long nutbrown hair. She was always either with straight or with wavy hair. Recently the woman took the courage in the both hands and changed her hair style. Firstly, in 2012 she chopped off her long and beautiful hair. It was necessary for her upcoming role in Les Miserables. The actress had pixie cut. In order to correspond to her role in a film she was made to reduce her weigh too. Nevertheless such changes were not in vain. Anne won over thirty various awards including the Academy Award for best supporting actress.
| | |
| --- | --- |
| | |
Such changes were strange for the actress too so that after shooting she even wanted to postpone her wedding because she had the desire to let her hair grow. Nevertheless Anne got accustomed to such image and announced in her interviews that she even liked it.
But more shocking were hair changes in 2013, when Anne Hathaway appeared on the Red Carpet with her blond hair. By the way, the hue was bright and her stylist noticed that they tried to colour her hair into a cool platinum blond hair. Queen's Elizabeth stylist picked to pieces Anne's hair changes and emphasized the fact that she shouldn't do such drastic changes. Anne didn't pay attention to any comments, she filled comfortable with her new look.
A year later a famous actress was again noticed with a new hair colour in Los Angeles. She went back to a darker shade and tried to grow up her bob.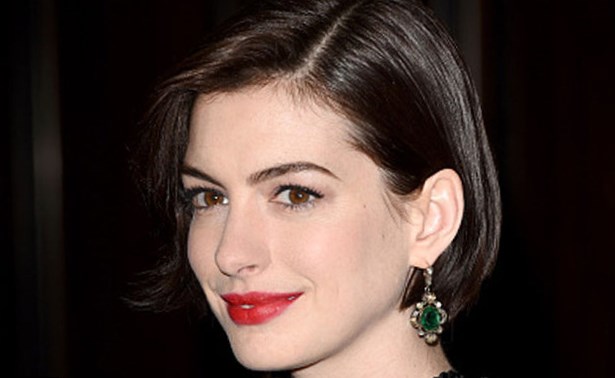 Despite of the fact that such drastic hair changes were necessary for the actress, her admirers like more the actress's previous look, when the actress had long and nutbrown hair.
'Les Misérables' Anne Hathaway Interview
Anne Hathaway Interview Interstellar With Sean Munsanje