Dog – Miss Asia Kinney (French Bulldog) – born February 1, 2014
This pretty dog became an inevitable part of Lady Gaga's life.
BatPig is one of the pet's nick names.
Sometimes it seems that this world goes crazy…
In March 2015, the celeb owner made a personal Instagram account for her Bulldog! You would ask what for? Who knows. But still, Asia has a huge number of followers – 120000. On the page you can follow every step of this pet-star.
In addition to this strange thing, Lady Gaga turned her dog into a model. Miss Asia appeared in this role wearing a collar. Her celeb owner appeared in the pictures as well.
It looks like Karl Lagerfeld's cat has a serious fashion- competitor – French Bulldog Lady Gaga. Asia Kinney – that is the name of the dog of the singer and her boyfriend Taylor Kinney – became the face of a new advertising campaign, Coach handbags.
Lady Gaga said in the interview that she's very proud of Miss Asia! She very naturally behaves in front of the camera. She's happy to see how her best friend becomes a star.
This is not the first model experience for Asia Kinney. Four-legged model has posed for the cover of Harper's Bazaar in September last year. That time her owner kept her a company; now dog has the opportunity to be the main shooting star. New photos of Asia for Coach can be seen on her personal page in Instagram, made by her " Mom ."
If you look at the pictures of this pretty dog, you'll definitely fall in love with her. Her huge black eyes seem to look into you.
But before Lady Gaga started going out with Asia, she used to go everywhere with her lovely puppy Fozzi (apricot poodle/maltese). Why did it disappear?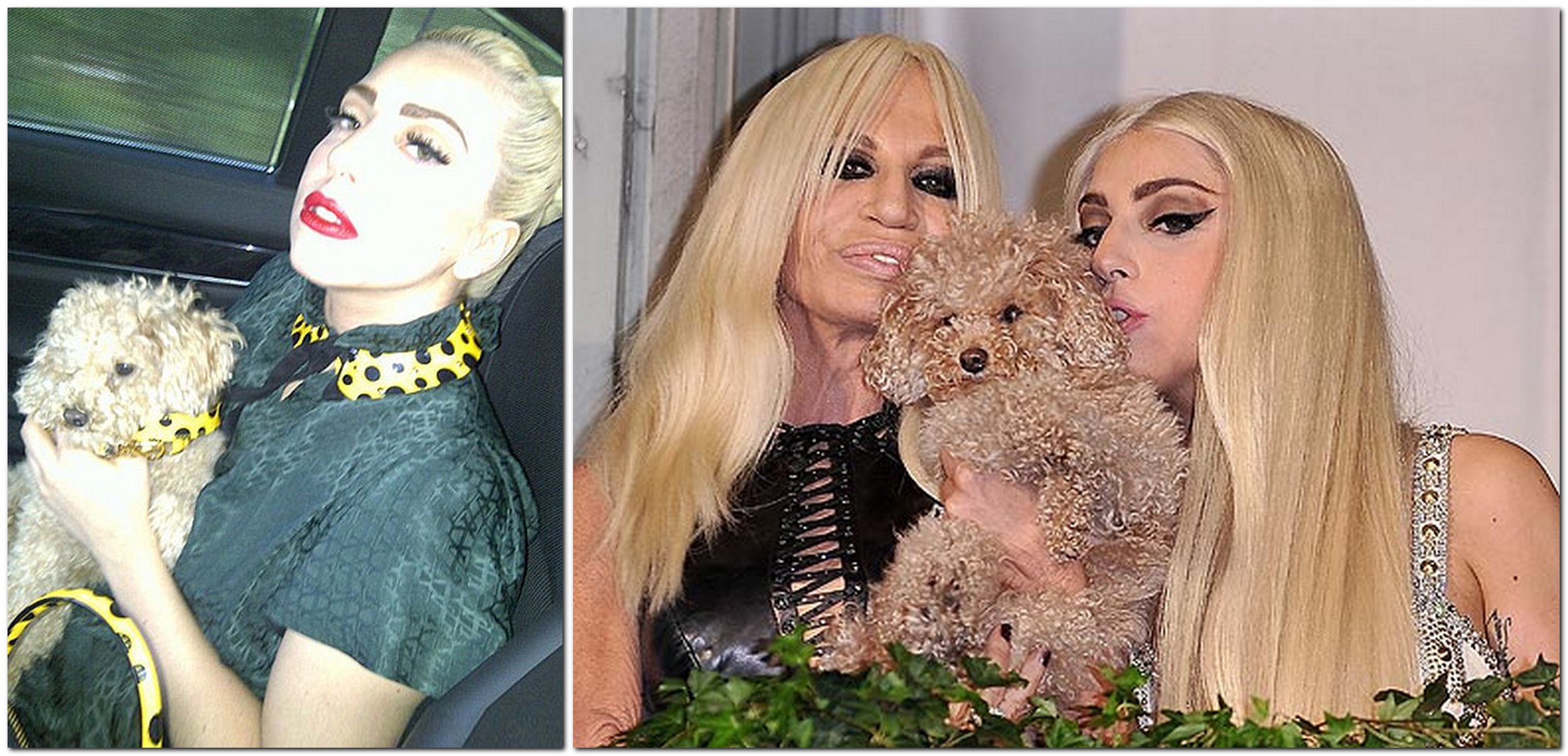 The explanation may surprise you.
That dog wasn't ever Gaga's own pet. It belonged to her hairstylist Frederic Aspiras. This news was a real surprise, because Fozzi was probably the most famous dog in the world after the Obama's. But as it revealed Fozzi was only a kind of accessory for a bright woman.