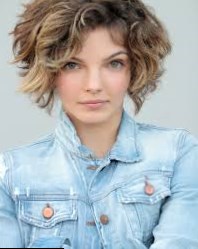 Camren Renee Bicondova is the full name of the beautiful model, trained athlete, excellent dancer and talented actress. The future Cat Woman from "Gotham" was born in the family of the US Navy officers on May, 22, 1999.
Both officers – her mom and dad were strict people and did not allow their daughter "burning" her life for nothing. Her goals from the very beginning were education, development and training.
When Camren was a small girl she decided to dance professionally. Camren Bicondova dancing career and sport – football, running, and gymnastics have "built" the excellent base for her future success in the role of the future Catwoman. In her spare time, young girl (Camren Bicondova age is 17 only) is interested in classics of world literature and dreams bout her future career. Although her parents do not approve her acting career,preferring their daughter would get some "serious" education, the girl is sure : she was born to become a real great actress.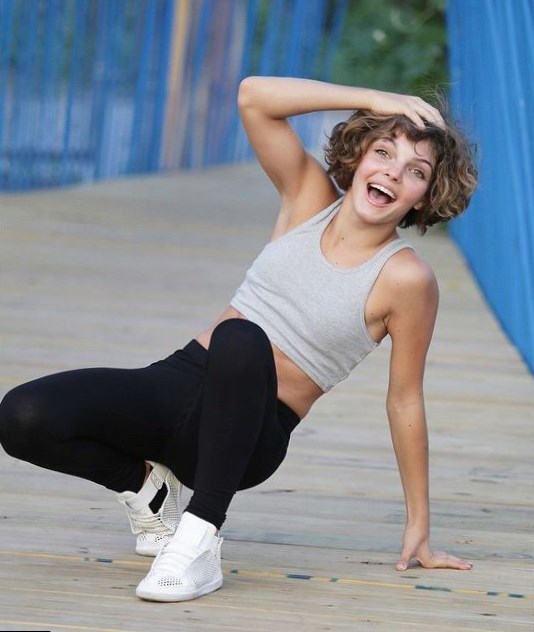 Acting career
Camren Rene Bicondova acting career began in 2012. It was her debut in the musical of Chris Stokes "Battlefield America".  After that she got a cameo role in Trevor Matthews "Girlhouse" horror film. Thegreatest "breakthrough" and the jump to popularity was her role in "Gotham" in 2014.
There she got the roleof the role of Selina Kyle – the Catwoman. The iconic image of Selina Kyle from "Batman" was brilliantlyshown by the girl. This TV serial has become a real "bomb", especially for those who loves "Batman".
The firstseason is over, and it was shown already. The second season of "Gotham" (as the FOX announces) will come on September, 21,2015.
Today critics call the best movie based on comics, and Camren's charm and plastic havebecome basic reasons of the TV serial popularity. It is expected the second season will open the new traits of Selina Kyle character.
The street thief will start separating "dark" and "light" parts of the life. New characterswill be involved into the action
Career (besides movies)
During her dancing career, she was a member of the dance group "8 Flavahz", participated as a dancer inrecording "Got Me Good" song of Ciara.  When Camren was 11, she was an Elite Protege on Tour danceconvention (for The PULSE). She assisted professional teaches traveling around the USA. She took part in acharity campaign for Coca-Cola "Coke RED Moves". This invaluable experience gave Camren a chance to travel around the world and to act together with other wonderful performers.
In addition, miss Bicondova isactively involved in charities "SEAL Legacy Foundation" and "Got Your 6" frequents rehabilitation centers forwar veterans. Today "Lil Mis Cam Cam"(the nickname of the young talent) combine school with work. She believes that self-discipline gives her freedom, which she likes. Recently she started to train herself in marathon running. She is proud of her father who sacrificed many things so that she could be engaged in dances.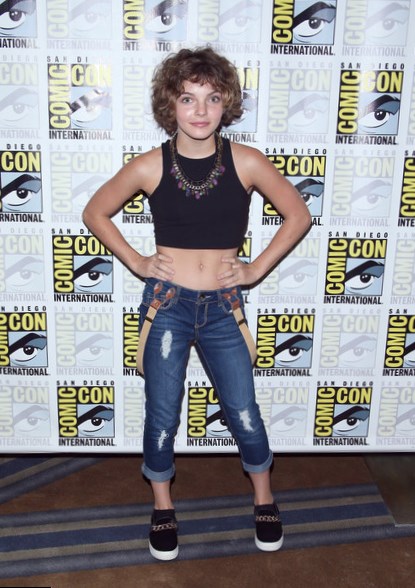 Camren character and habits
Traditionally each day the girl gets up at 8 am, have a breakfast (she likes toast or waffles with peanut butter, milk and fruit). Then she spends 20 minutes jogging in the fresh air and 20 minutes of gymnastics after it including 100 pushups.
The girl has got ( and still getting)a very good education. Her languages are English and Spanish. Besides Ballet and contemporary dances she adores football, bicycles and mathematics. As Camren was always a very petite girl (even now her height is 155 cm), classmates mocked at her. The fact she was involved in dancing doubled the mocks.
The affirms she is very "strange", she hates to look directly into the eyes and avoids "eye to eye" contact. Camren said she hates when somebody touches her hair. Her parents are still her idols, and everything she does in her life, is motivated only by one thing: to be a pride of them.
Due to her constant training, sports and dances Camren has many scars of her body and she hates them. She sincerely believes in ghosts, Santa Claus, karma, horoscopes and calles herself a "strange girl".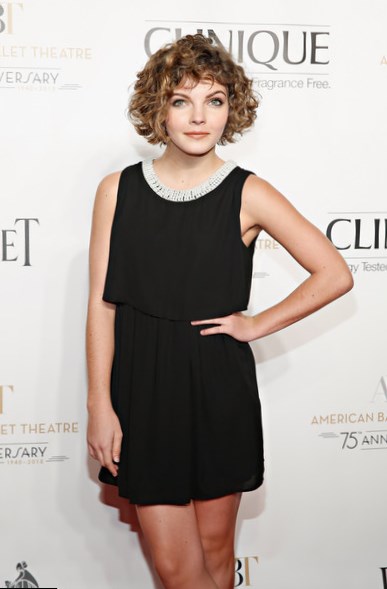 Camren Bicondova Interview – Gotham