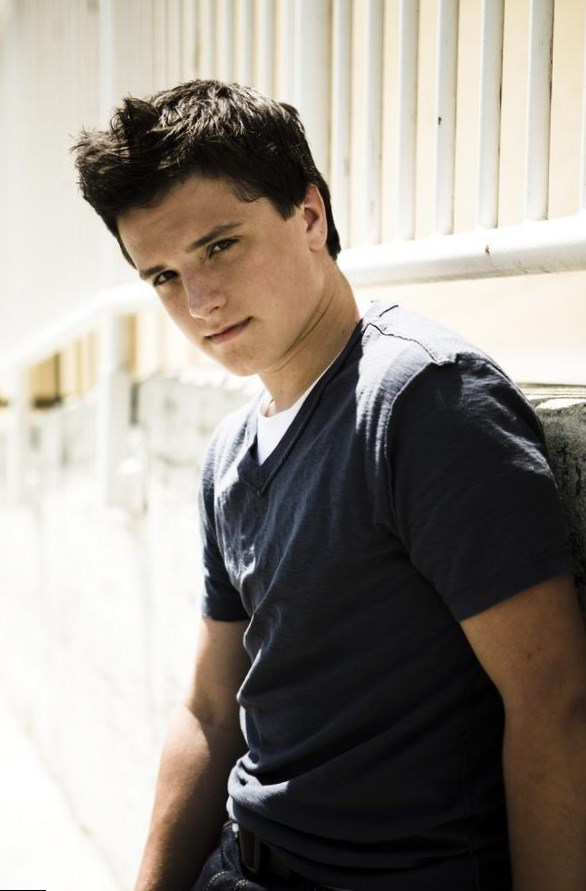 Josh Hutcherson became familiar to the audience thanks to the role in the film The Hunger Games. The actor started his creative career at the age of ten. He appeared in several series but the first role was secondary in the episode of the series 'ER'. Later he appeared in the episodes of various films more often. His dream to become an actor gradually was coming true. The most famous films with Josh Hutcherson in the lead roles were Little Manhattan, Zathura: A Space Adventure, RV, Firehouse Dog and Bridge to Terabithia. In 2008 he was nominated for Young Artist Award and after his role in Red Dawn in 2011 he achieved the pinnacle of success and obtained million of admirers. In 2012 he was offered a role in The Hunger Game. As the actor confessed the preparations for the shooting were very serious. The actor was made to gain 15 kg of muscles. That's why he was made to work hard in order to achieve such results.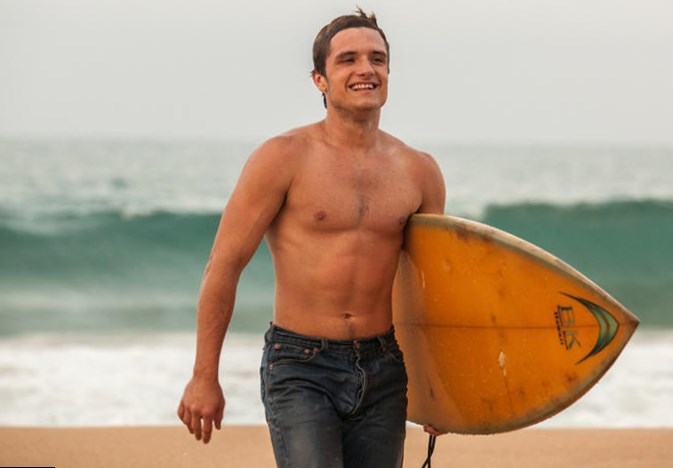 Though Josh Hutcherson is a young man (the actor is only 22) it seems like he really loves women. His list of girlfriends is very impressive. But the majority of his girlfriends were his co stars.
The first long relationship was with Shannon Wada. They met each other in 2003 and their relations lasted for three years. But they were too young to start something serious, actually they were just kids.
The next one was Anna Sophia Robb. They got acquainted during the shooting in the film Bridge To Terabithia. At that moment they were teenagers so hardly their relations may be named serious.
In 2007 Josh started dating Victoria Justice. At that moment the girl had already been famous. They had great time together but in a year they broke up.
In February 2011 Josh was offered a role in the film The Journey to the Center of the Earth. During the work at this project he met Vanessa Hudgens, who also was one of the leading actors of this film. This relationship was also short; the couple dated only half a year and broke up. It seems to be that the lady's man Josh doesn't like sameness and changes girlfriends like a woman changes gloves.
In January 2012 the actor met a famous American actress and a singer Ariana Grande. They were frequently seen together and it was rumoured that they were dating. But both of them refused to confirm this information. Ariana said that they were just friends.
His next choice was Lanchen Mihalic they got acquainted in 2009, dated for a short period of time and broke up. In a couple of years they reunited and split up again.
Finally, having got an excellent experience in love affairs, it seems to be that this Hollywood celebrity found the real love. Now he dates Claudia Traisac, a famous Spanish actress. They met each other while filming in the movie Paradise Lost in 2013. Despite the fact that they live in various countries, all spare time the couple constantly spends together. Claudia lives in Madrid and Josh very often visits his girlfriend. They are very nice and harmonious couple.
Josh Hutcherson Answers Fans' Twitter Questions