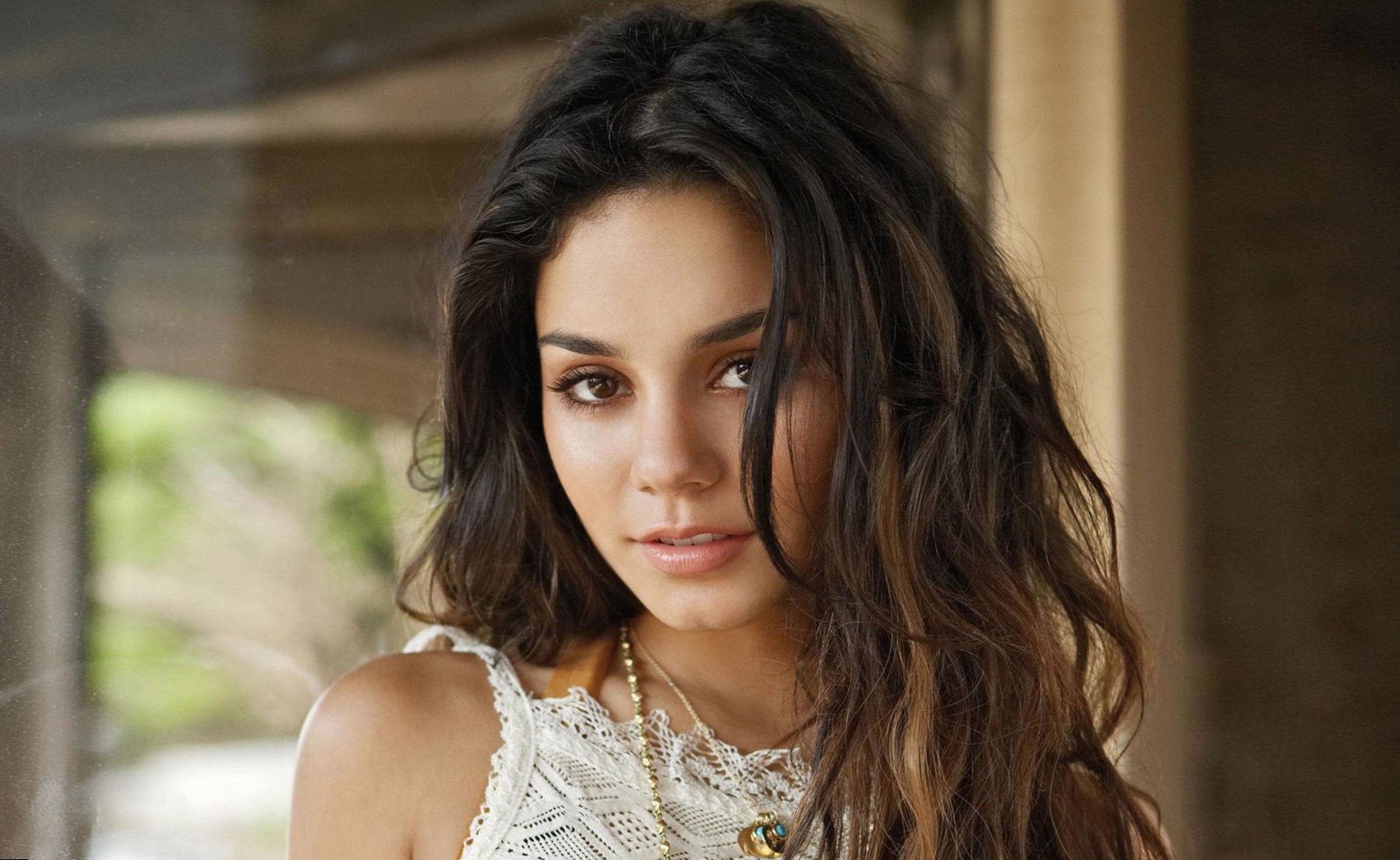 Vanessa Hudgens is an American actress, a singer and is well known as exceedingly bright and pretty woman. Her career success and beautiful look can serve as a sufficient explaining of the fact why thousands of modern women always try to copy her style and try to achieve the closest resemblance to the celebrity.
The most important thing that draws the eyes to Vanessa's appearance is her voluminous chocolate hair and charming hazel eyes. And constantly changing her image the actress in every possible way tries to accentuate her natural beauty.
Vanessa is only 26 and is deemed to be one of the most popular young celebrities in the USA. Her photos are on the cover pages of the most popular magazines. Some people call her the Californian princess and it is difficult not to agree with this statement. Since childhood, Vanessa differed from the others by a beautiful voice and genius to acting. The girl took part in various theatrical performances and because of her talent always played the main roles. She was constantly busy on rehearsals and had no opportunity to attend school. It may be said that her parents were her main teachers. In order to make a daughter's dream to become an actress to come true her family moved to Los Angeles. Exactly here the young lady started shooting on TV and later started her successful film career.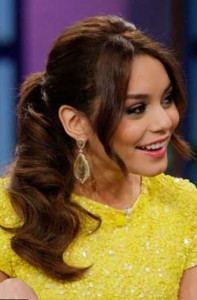 This popular actress makes a real difference from the other Hollywood celebrities by her constant hair changes. One of the most simple and at the same time successful hair-dresses is considered to be layered hairstyle with hair parted in the middle. The perfect addition to this hairstyle would be sexy fitting dresses and simple jewellery.
In order to correspond maximally to the image of carnivore woman Vanessa Hudgens usually uses the mix of bright make up and comb-out in retro style. More simple and casual image in the optimal way is added by straight hair parted in the middle and scraped back into a ponytail. Using such a hair style the actress always lets several strands of hair to frame tellingly her pretty and swarthy face.
It stands to mention that Vanessa likes the experiments with her image and especially hair style. Her admirers certainly remember the actress in the similitude of punk woman. However, the actress looks as well and seamlessly with extreme hair style as with simple hair dresses. Vanessa also doesn't avoid the experiments with hair colour and constantly changes it.
The young lady looks womanly and sexy with medium length hair too. Even when she parts her hair in the middle or side, or wears upswept hair the girl always tries to create new and nice image. Also very often she makes wavy hair style.
By the way recently the actress shared her photos where she drastically changed her hair dress. Now it is a sleek blunt bob. The celebrity commented that long and wavy hair was a last season.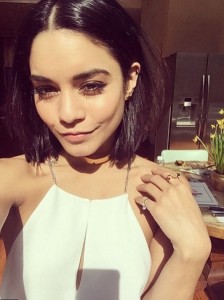 Video: Vanessa Hudgens Is an Adorable Hunchback of Notre Dame