Date of birth: November 21, 1944
Date of Death: February 24, 2014 (Aged 69)
Full name: Harold Allen Ramis
Born place: Chicago, Illinois, USA
Height: 6' 2" (188 cm)
Hair color: Gray
Eye color: Light Brown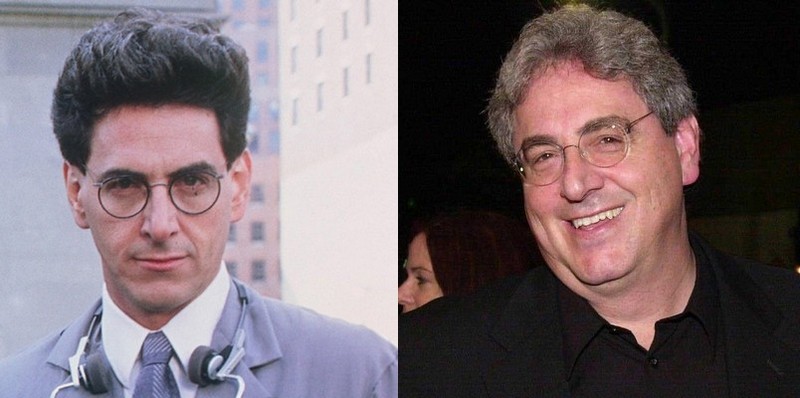 Harold Ramis was one of the most creatively entertaining filmmakers and actors all through the 1980s to the 2000s. He was one of the best comic screenwriters but made his fame as a comedian, actor, director and producer of many box office hits.
After graduating from college where wrote series of plays (parodies), he ventured into several jobs such as a substitute teacher, in a mental institution and as a freelance writer for Chicago Daily News before landing a major one for the Playboy Magazine as a joke editor. He eventually became head writer and performer on sketch TV series, SCTV (1976-79).
Ramis will forever be remembered for playing the astrophysicist, Dr. Egon Spengler on the famed ghost-busting team, Ghostbusters (1984 & 89). Other famous works of his include National Lampoon's Vacation (1983), Stripes (1981) as well as writing, directing, producing and starring in Groundhog Day (1993) which also won a BAFTA Award.
Almost never pictured without a big, toothy smile, Harold has also had a pair of spectacles as part of his general look. Although he was known to the world as a tall, slender, geek-looking kid at the beginning of his career, Harold put on some weight as he grew older, eventually looking heavy set in his advanced years while his light brown hair finally took on a salt & pepper look.
Asides his graying hair, Harold also would something sport a full beard and more time than often appear clean-shaven. In 2010, he got diagnosed with vasculitis that affected his ability to walk. He finally died in 2014 due to complications from the disease.