Date of birth: July 13, 1942 (Age 77)
Full name: Harrison Ford
Born place: Chicago, Illinois, USA
Height: 6' 1" (185 cm)
Weight: 178 lbs (81 kg)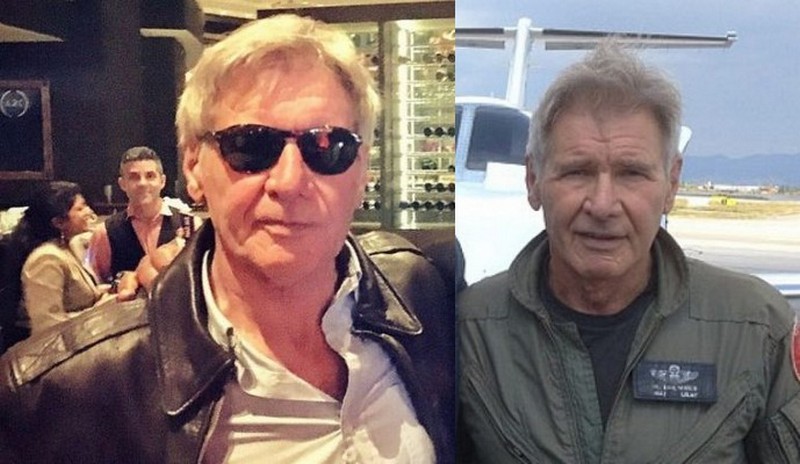 Harrison Ford body measurements
Chest: 42" (107 cm)
Waist: 35" (89 cm)
Arms/Biceps: 13" (35 cm)
Shoe size: 11 (US)/44½ (EU)
Hair color: Gray
Eye color: Hazel
The man, the myth, the legend, Harrison Ford is many things. Described as "the great, modern movie every-man", he has wowed fans and critics alike for his lead roles in many action film franchises. The man is also a zealous environmentalist and an aviator amongst other things.
Harrison had always had a knack for adventure right from a young age. He dreamed of becoming a forest ranger and he joined the Boys Scouts of America, eventually rising to the rank of Life Scout (the 2nd highest). He was also the sportscaster of his high school radio station when it first began airing. He began acting after college, making an uncredited debut as a bellboy in a 1966 film.
Top of his acting credits has to be his main roles in many milestone franchises such as playing Hans Solo in 5 Star Wars films and as everyone's favorite whip-wielding archaeologist, Indiana Jones in 4 of its famed franchise, including a 1993 TV series. He also starred in Witness (1985), played POTUS in Airforce One (1997) and as Deckard in Blade Runner (1982) and its 2017 sequel.
Even at his ripe age of 77, it is a thing of marvel as to how this grandfather of 3 has managed to stay in great shape with toned muscle mass that he sported in his most recent action film to date, Blade Runner 2049. He still works out actively as he is due to appear in another Indiana Jones film in 2020.
Asides his hair graying from the light brown he sported when he was younger, Ford has always been known to keep a clean shave but he did keep a full beard in the 1993 film, Fugitive. He also sported the same (now all gray) beard at the AFI Awards in 2016.