Date of birth: August 17, 1969 (age 49)
Full name: Donald Edmond Wahlberg Jr.
Born place: Boston, Massachusetts, USA
Height: 5'10" (178 cm)
Weight: 78 kg (172 lbs)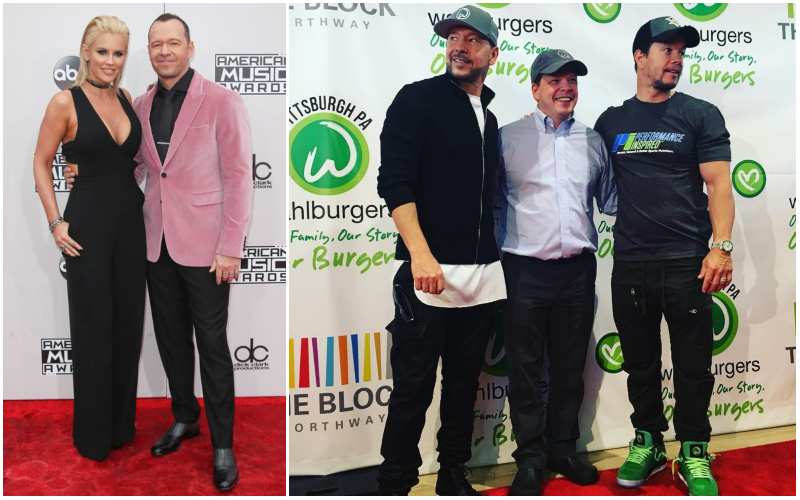 Shoe size: 10.5 (US) / 43.5 (EU)
Hair color: Brown
Eye color: Hazel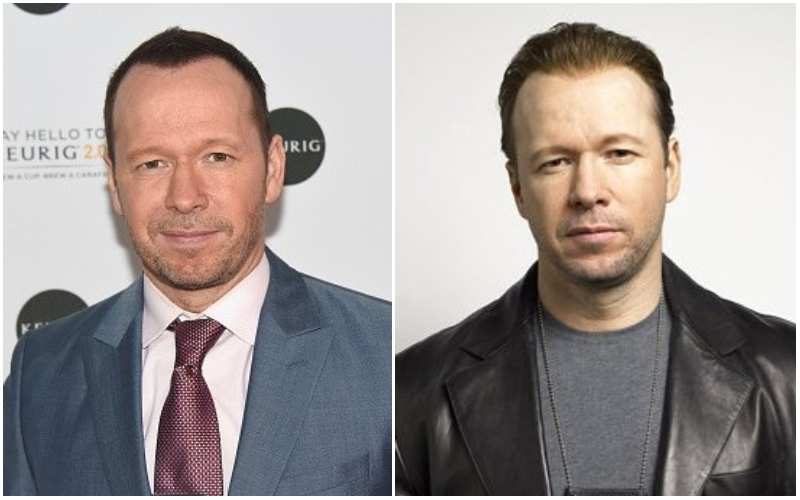 An accomplished entertainer and entrepreneur, Donnie Wahlberg is a bundle of talents. His range of expertise is not limited to acting, rapping, singing, film and music writing and producing and even directing.
In order the save himself from yielding into delinquency, Donald found a creative outlet in drama arts and began acting, directing and writing school plays. Soon after, singing began to grow on him and at the age of 15, he joined a teenage vocal band (with his brother Mark, who soon backed out) initially called NYNUK. Dropping an unsuccessful debut album in 1986, they proceeded to release chart-toppers such as Please Don't Go Girl and The Right Stuff in 1988.
After gaining global fame and notoriety in music, Donnie delved into acting, also marking appreciable success with roles in movies such as the 2nd, 3rd, 4th and 5th instalment of the horror film series, Saw, Dreamcatcher in 2003, 2002's TV series Boomtown and a main role in Blue Bloods since 2010.
In the 90s, Donnie was a proper male figure with toned muscles and ripped abs which he proudly showed off. He also had a number of tattoos and piercings to encourage the bad boy image he was selling. In 1999, he became unrecognizable after dropping a massive 43 pounds for his role in Southie. Pushing 50 now, he reveals he has managed to stay fit by regularly touring with his band, saying their shows are the best, calorie-burning cardio workouts.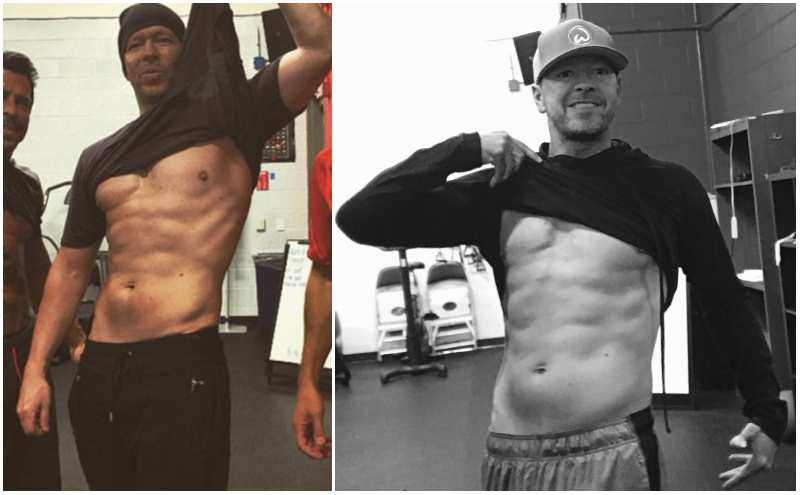 He comes from a large family with most notably Mark Wahlberg as his sibling. He appears on the reality series Wahlburgers with the rest of them and his 2 kids, Elijah and Xavier.