Height: 1.87 m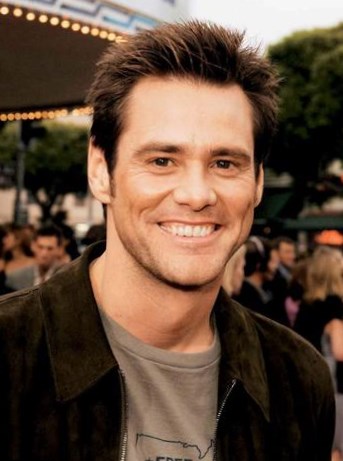 Weight: 84 kg
Age: 54
Who doesn't like comedies? A rhetorical question. And when it turns to American comedies, you can't help mentioning one of the greatest comedy stars Jim Carrey. He is known as one of the biggest film stars of Hollywood due to his incomparable performances.
But there was nothing special in his early life. He was born in Canada in the family of a homemaker and a musician having three siblings. He attended Blessed Trinity Catholic School, Agincourt Collegiate Institute and Northview Heights Secondary School. He did not manage to finish high school as he had to work full-time to help his family and his sick mother.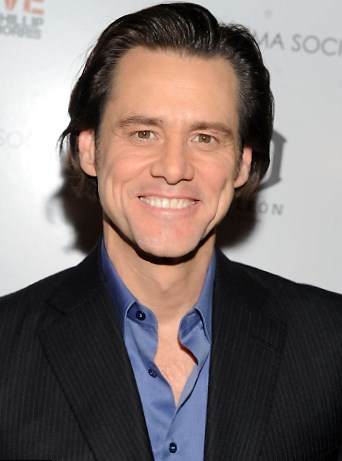 His great desire to become a comedian was supported by his father, who drove him to Toronto to perform at comedy club Yuk Yuk's. There was no special success, so he had to put his career aside. After some years  family gaining stability  and he started to act in regular paid shows. Later he was noticed by Rodney Dangerfield opening his own tour performances as a stand-up comedian. As a result of it he moved to Hollywood and appeared on TV in several comedy shows. In 80s years he had several auditions in film and television industries. Jim played in some low-budget films and his beginning of the breakthrough was a comedy show called In Living Color.

But his real stardom was being cast for Ace Ventura: Pet Detective (1994), which became an international success and resulted in several lead roles. One of them was film The Mask, after which he was nominated for his first Golden Globe Award. Many films of his gained a huge box-office success and the next film called The Cable Guy(1996) gave him more than $20 million.
| | |
| --- | --- |
| | |
Carrey's next acclaimed by critics comedy was Liar Liar being followed by the second Golden Globe Award nomination for Best Actor. He won this award acting in Motion Picture Drama and was expected to get an Oscar. He managed to win several of those awards appearing in the movies with the most well-known stars. His wonderful roles were in How the Grinch Stole Christmas, Bruce Almighty, The Number 23, Dumb and Dumber To etc.
In 2013 he announced to have written a book for kids called How Roland Rolls, which he published himself. That year he also worked at a parody music video and the next one the Maharishi University of Management honored him for his achievements as a comedian, artist, author, and philanthropist.
His private life has never been a secret. Carrey was married twice, but the number of his relationship is quite big. He is known for much-publicized romances with Lauren Holly, Renée Zellweger and Jenny McCarthy. Either his unhappy private life, or too much work brought him to a great depression, which he tried hard to get over and now does not drink even coffee.
His life is full of interesting facts some of which include the following:
– He has won the most of MTV awards
– He is a father of daughter Jane Carrey and became a grandfather at 48
– Carrey played mostly losers and people, whose lives had been changed supernaturally
– He is the owner of $25-million plane
– He was the first actor reaching income of $20 million in 1996
– Jim is a vegetarian
Jim Carrey is a person, who reached height due to his hard work and incomparable talent, and there is hardly a person to compare his success.