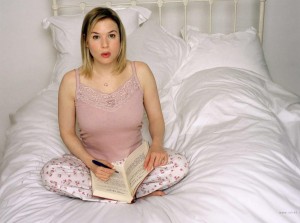 In order to correspond to a certain role in the film our celebrities are ready for desperate moves. They are ready to make experiments with their image and style and even more!
They lose and gain weight with little effort! One more Hollywood celebrity, Renee Zellweger is no exception! But it is necessary to mention that her stunning experiments should not be followed.
Gaining weight
American actress gained 11 kg specially for shooting in a famous film Bridget Jones's Diary. For corresponding to the main character Renee enlarged her daily ration to 4700 calories! Film director set a challenge for the actress, because with her weight at the beginning was 46 kg and height 162.
It was not a simple diet, it was a nightmare. The morning for the woman started with a huge portion of fried potatoes, white bread and milk shake. For lunch she ate either pizza or peanut butter. She had a bite with chips and milk shake. The dinner was nourishing and caloric, usually it was fried meat, spaghetti or potatoes. And cakes, Renee ate at least 10 cakes per day, because only three of them didn't bring the intended effect. To the list of her caloric products also can be added omelet, apple pies and beer.
Renee Zellweger's photos Before & After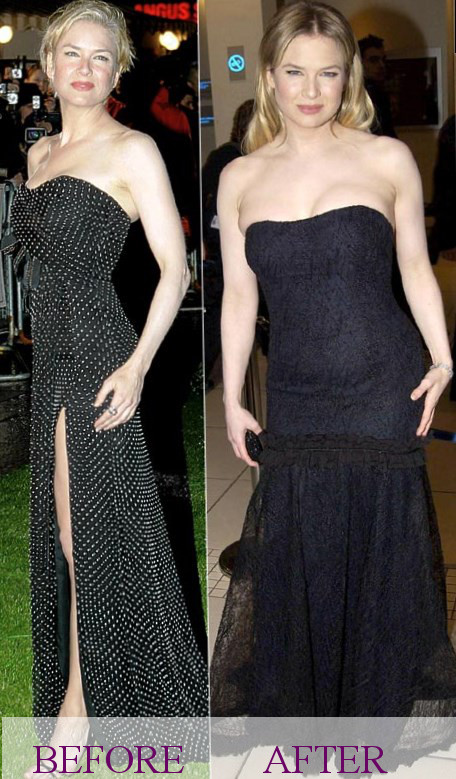 There was a time when the actress broke up with her boyfriend,and such emotional and uncontrolled eating of caloric food happened with her. But in this situation it was a victim for the art.
Video: Bridget Jones's Diary – Renée Zellweger
Weight loss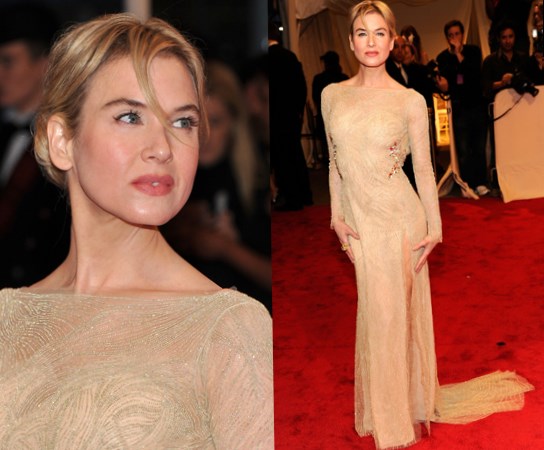 Nevertheless Renee gained the necessary kilos that were demanded by the producers. But when the shooting was done, another problem appeared, how to lose extra weight and as quickly as possible. All the more so she was offered another movie role, in the musical film Chicago. And that was a real road of sorrows! The actress made efforts to lose weight. She took pills and special kinds of tea. But in vain! It is obvious that it's much quicker to gain weight than to lose it.
The woman started making physical exercises, jogging and fitness. For the basis she took Atkinson diet, which was quite efficient for Catherine Zeta Jones, Jennifer Lopez and other celebrities. The main advantage of this diet is to limit starches and try to consume more proteins. She excluded flour, sweeties, starch-containing vegetables and some fruits. No coffee and alcohol. She ate out frequently but in small portions and drank two liters water per day.
Nutrition specialists allowed her steamed fish, turkey and some vegetables. Certainly all these products must be without salt and butter. Later Renee understood that grapefruit juice is very effective. This fruit contains flavonoid naringenin that helps the organism to tap reserves.
After low carb diet Renee took more drastic measures. She excluded everything from her ration and left only grapefruit juice, apples, oranges and water. And that is all! By the way, it really works, she quickly lose her weight. After such experience Renee prefers to keep fit in order not to repeat such exhausting experiments.
As a conclusion it is necessary to mention that despite of such blistering results don't follow the celebrity's experiments even if the result is so alluring!