For sure, you have heard her name and have watched at least one of Sienna Miller movies. She is famous – it goes without saying. We can admire her slim figure in different films and TV shows from 2001, when she debuted in BBC sitcom "Bedtime". Later she acted in such famous movies as "Alfie", "Layer Cake", "Casanova", "A Case of You", "Foxcatcher", "American Sniper" and many others. She received BAFTA TV Award and was nominated for Golden Globe.
The girls know Sienna Miller not just an actress, but also like a model. They are fond of her slim waist and iconic fashion style. How was formed the style of Sienna Miller and what are her most successful fashion experiments?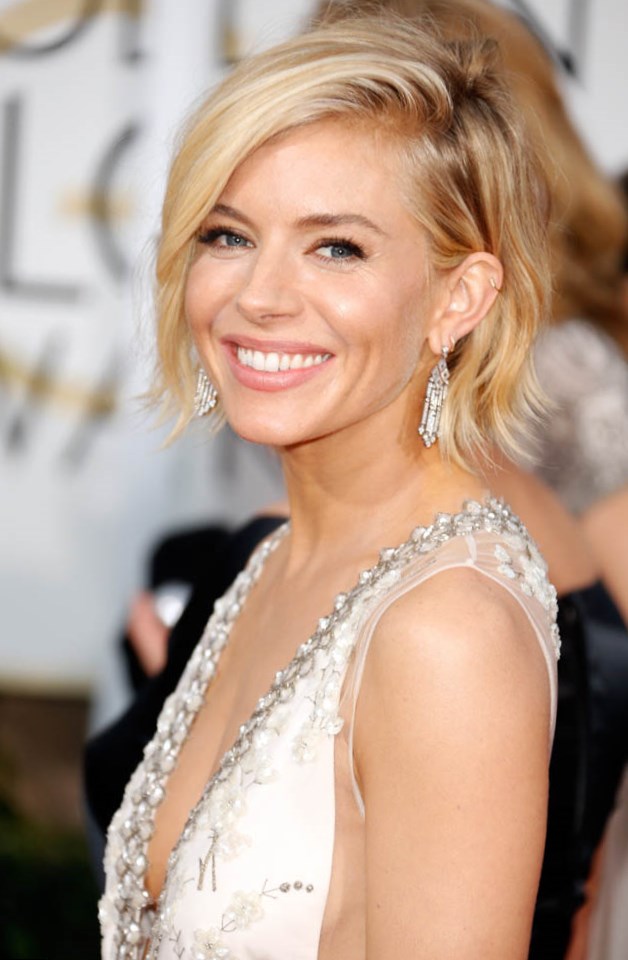 Sienna Miller Biography
Sienna Miller was born on the 28th of December, 1981. Her father worked in a bank and her mother used to be a model. Later Sienna's mother opened the yoga school. She also served as a secretary of David Bowie. Sienna also had a sister, Savannah, who became a professional designer.
From the earliest years the girl was connected with fashion world. She and her sister looked through various fashion magazines and studied bright pictures there. Sienna and Savannah dreamed to make a career in fashion industry. But if Savannah was going to create clothes, her sister, Sienna, dreamed to show them on podiums.
Unfortunately, Sienna couldn't become a model, as she was just 165 cm tall – that height is too low as modes must be higher than 175 cm. But Sienna Miller became successful as photomodel. She appeared in various fashion magazines like "Bazaar", "Elle", "Vogue", "Nylon" and many other fashion issues, considered as cult now.
Later the girl entered Lee Strasberg Theatre and Film Institute. She was going to become a professional actress. Thus Sienna was interested in two various professions – of fashion model and of an actress.
As fashion was always interesting for Sienna, of course, she had her own unique style.
Sienna Miller Style
Sienna Miller, who tried her best as an actress, a model and a fashion designer, is considered as icon of style. But it is very hard to define, how exactly we can name her manner of clothing and what kind of fashion style she prefers. Sienna Miller style can be called "fashion experiments".
Sienna Miller has a changeable nature. We know, how changeable she is in her personal life, as she has been in relations with Jude Law, Sean Penn, Sean Bean, Rhys Evans and many others. That same changeable nature of an actress is noticed in her attitude towards her style. She is always ready for fashion experiments. The actress very often changes her hair style. Sienna Miller hair was even once criticized by Anna Wintour in the film "The September Issue" (2007), where Sienna acted as the cover girl with bad hair. Probably, Sienna Miller hair wasn't good, because she changed its color all the time. We can see her brown-haired, red-haired and blond-haired. Of course, sometimes the actress must change the color of her hair for her roles. Thus, when she acted in "American Sniper" she had to change her hair color for brown. Her heroine was a prototype of Taya, the wife of American sniper, Chris Kyle. Taya got dark brown hair, so the actress had to change hers.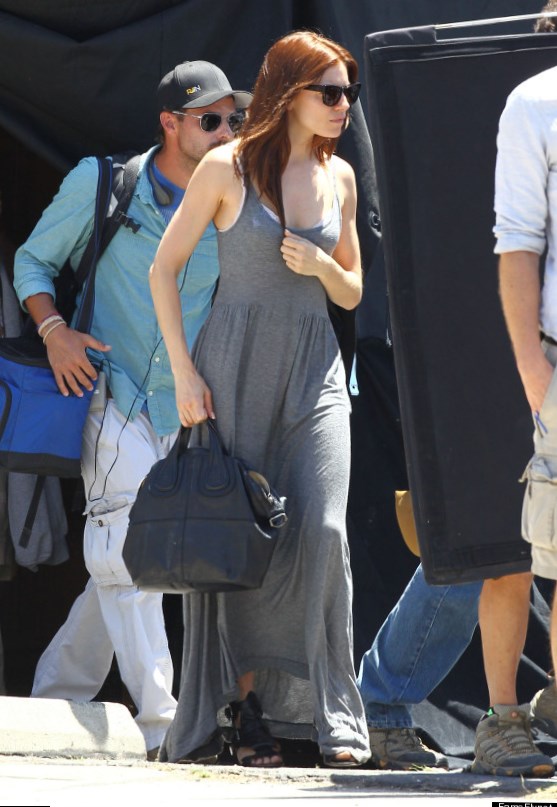 Sienna is eager to change her hair color.  Sienna Miller Style is changeable too. Today we can see her in a romantic dress with flower print and the next day she appears in classical black denim.
Sienna Miller has no favorite fashion style, but she has favorite things. Thus, in 2004 (when she was in love with Jude Law) she appeared everywhere with white small bag from Chloe.  We can see her with Chloe bag at the premiere of "Cold Mountain" with her loved one. Besides she took that very bag, when visited Oscar party "Vanity Fair" with Jude Law. That image of Sienna Miller became one of the most successful. She put on a light green long dress, decorated with golden braid from Matthew Williamson. The actress added long golden rings and a bracelet. She looked marvelous!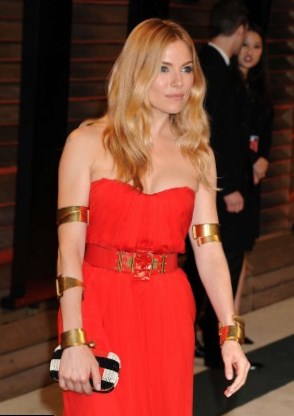 The second favorite thing of Sienna Miller is various kinds of boots. She wears boots, when walks with her dogs and even sometimes put them on for some public events. For example, she wore boots-Cossacks for the premiere of her film "Layer Cake".  The actress also put on long black tunic, decorated with sequins, and skinny jeans.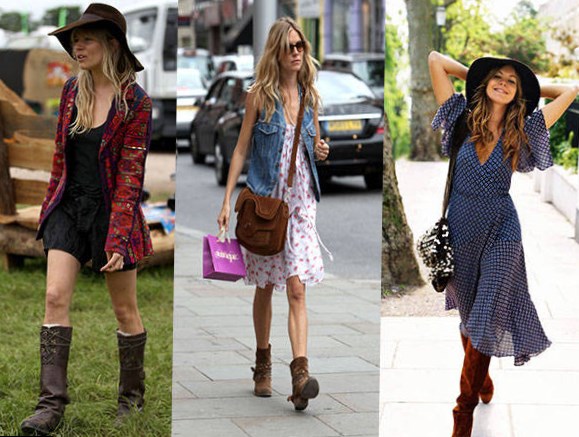 In fact it seems that Sienna prefers comfortable clothes to luxurious ones in her everyday life. But at the same time the actress look really luxurious and tempting in her movies. The image of Sienna in the movie "G. I. Joe. The Rise of Cobra" was really interesting. Sienna Miller Gi Joe in black leather denim with high heeled boots looked so attractive, that the girls tried to copy the clothes and hair color of Sienna Miller Gi Joe, trying to look as sexual as she was.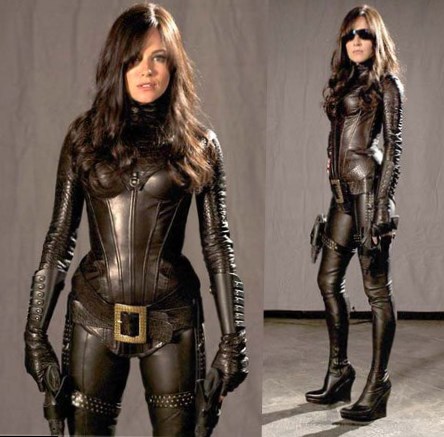 Soon we will see Sienna Miller in the movie "The Lost City of Z". Fans try to guess, how she will look in the film "The Lost City of Z" and what image she will have there. Sienna Miller proved to be sexual even after the birth of her daughter. Sienna Miller baby was born in 2012. The actress told, she had to work a lot to keep her waist tiny. Sienna Miller baby was the first child for an actress and her husband, Tom Sturridge. They split in 2015.
Diet Plans after the Childbirth

Sienna Miller 2014 looked marvelous. The woman remained in ideal shape after the birth of her daughter. The actress told, she doesn't like dieting and is not fond of sport. But she is crazy from yoga and Pilates. Sienna Miller 2014 is 165 cm tall and her weight is 50 kg. She looks wonderful and remains beautiful in spite of her age and problems in her personal life!