Date of birth: August 19, 1926
Date of death: January 9, 2016 (Age 89)
Born name: Lawrence Rory Guy
Born Place: Kansas
Height: 6'4'' (193 cm)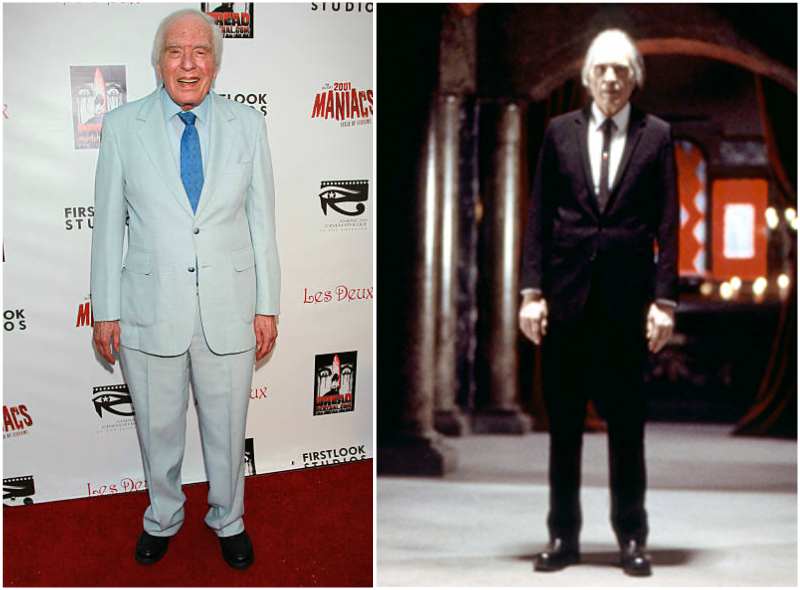 Hair color: Grey
Eye color: Blue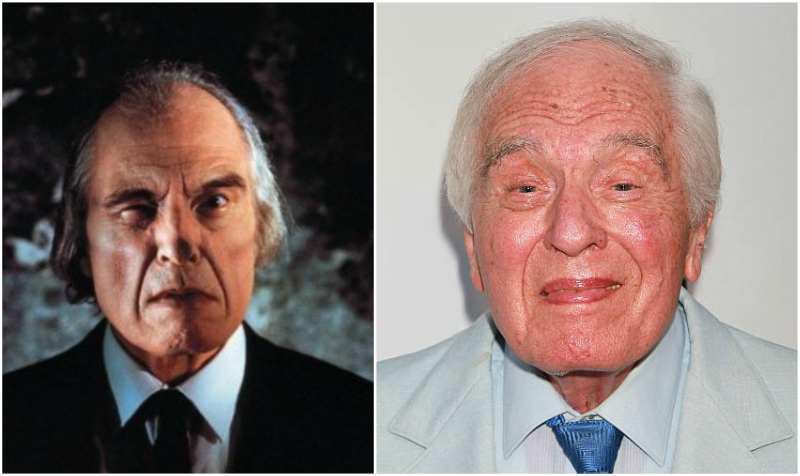 The greatest master of horror Angus Scrimm is best known for his role in Phantasm and its sequels. He was born in Kansas City. Initially Angus was a journalist and wrote for such famous magazines as TV Guide, Los Angeles Herald-Examiner and others.
       Scrimm moved to California as a teenager for studying drama. Phantasm star at first debuted in short educational film Abraham Lincoln which helped him to build the career in acting.
        A horror star hit the big screen with the drama film Jim, The World's Greatest portraying a troubled teenager's father.
        It is noteworthy that Scrimm started to use his stage name only when joined to filming in Phantasm. The horror directed and co-produced by Don Coscarelli became a cult classic. The film tells a story of a villain who wanted to take over the world and a boy with his friends who faced off against him.
        Shooting in Phantasm brought Scrimm a constant acting career but what is more important, thanks to his The Tall Men character he became an idol of horror.
         During the filming the actor was about 6'4'' height. In order to be higher Scrimm used to wear platform shoes and smaller sizes costumes.
         Phantasm has 4 sequels. It was called as one of the best horrors by critics as well.
          Angus Scrimm real name was Lawrence Rory Guy.
         Playing The Tall Men was completely new for Angus. In fact, he wasn't able to break the portrait afterwards. Scrimm admitted he had dream to play in comedies when he was younger. The change of his name was made to hide from university professors what roles he was playing.
         He did the same trick in the university years. Angus loved to perform shows outside the campus but William C. de Mille was trying to prevent it. So young Rory came up with an alias Angus Scrimm to continue with such theater shows.
          Lawrence was much of cooking, live theater and music.
         Phantasm star had also created CD liner notes. He was nominated several times for Grammy for it.