Date of birth: January 3, 1981 (Age 38)
Full name: Elisha Nelson Manning IV
Born place: New Orleans, Louisiana, USA
Height: 6'5" (196 cm)
Weight: 220lbs (100 kg)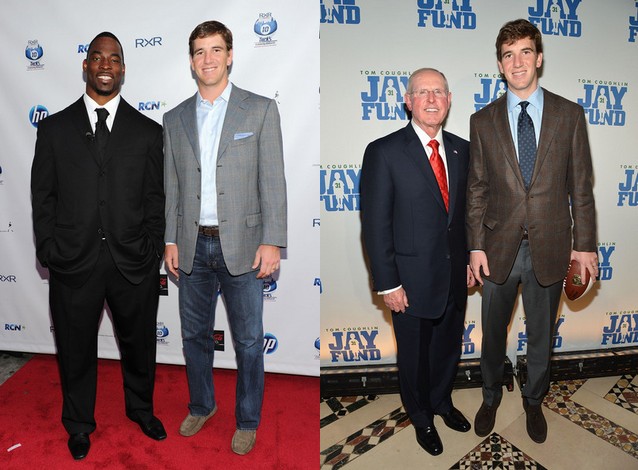 Eli Manning body measurements
Chest: 44" (112 cm)
Waist: 34" (92 cm)
Biceps: 14" (38 cm)
Shoe size: 10 (US) / 46(EU)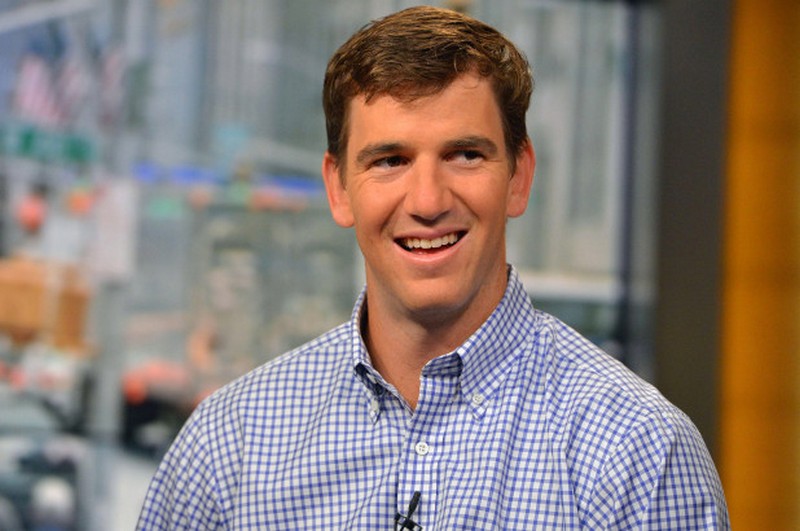 Hair color: Brown
Eye color: Dark Brown
Eli Manning is one of the most celebrated names in the NFL. He plays as a quarterback for the New York Giants for over 14 seasons and the 2-time Super Bowl winner holds the records for highest completed passes, touchdown passes and pass yardage for the club (7th on the league's all-time top 10 for touchdowns and yardage).
He played basketball and football while in high school but it's not surprising football won him over as his father and brother both played professionally. In 2000, he was recruited to play collegiate football by the University of Mississippi before becoming the premier pick for the 2004 draft by the San Diego Chargers but was instantly traded to the NY Giants.
Eli was Super Bowl XLII and XLVI champion in 2007 and 2011 respectively and on both occasions, he was also the MVP (only 4 other players have multiple Super Bowl MVP titles). Until he was benched in a game against the Raiders in November 2017, he had racked up 210 consecutive NFL starts since 2004 (only Brett Favre has more with 297 and his brother Peyton has 2 less).
Although Eli does not the sport the sculptured body like most football players and is actually much slimmer than he appears on TV, but he has been described by Pat Shurmur as the "fittest 37 year old he has ever seen". He has disclosed the secret to his fitness and longevity to quality dieting and disciplined workout routine.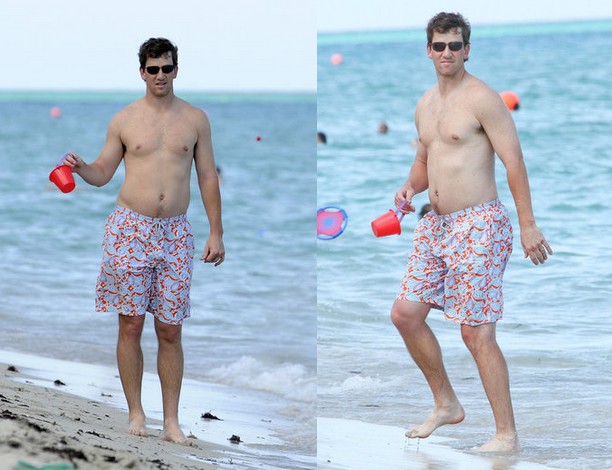 His breakfast for the most part of the past 2 decades has been basically oatmeal, lots of fruits, protein from egg whites, smoothie and lots of water. He works out every day, even during the off season by playing several sports and developing his core at the gym.