Eva Mendes is a famous American actress who was born in 1974 in Miami, Florida. Her parents were Cubans but they rose up their daughter in Los Angeles. Eva attended California State University to be a marketing specialist. But her old dream to be an actress didn't leave her. That's why Eva left college and began to study acting with Ivana Chubbuck.
Mendes began her career with such movies as "Mortal Combat: Request", "My Brother The Pig", "Exit Wounds". But these roles didn't bring Eva much success and popularity.
First movie which has made Mendes world star was "Training Day". In 2005 she played in romantic comedy "Hitch" with Will Smith. Mendes was nominated for Golden Raspberry Awards for film "The women" in 2008.
Eva is not only talented actress but charming and fascinating woman who always knows how to make men crazy.
Eva's Looks & Style
Mendes is always attractive and nice looking. She successfully varies her clothes, haircuts and general style:
In 1992 when Eva was studying in high school she had long curly dark hair and preferred calm and discreet style.
In 2002 for premiere "All About the Benjamins" Eva has afforded herself fascinating deep décolleté and nice polished ponytail. Lovely smoky eyes with silver eyeliner and pink lips suit Eva much.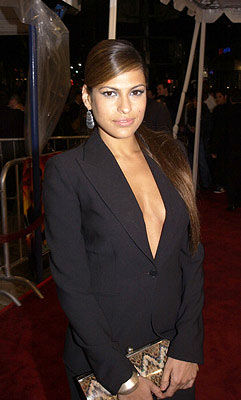 In 2005 Eva wore feathered versatile hair-do for "Hitch".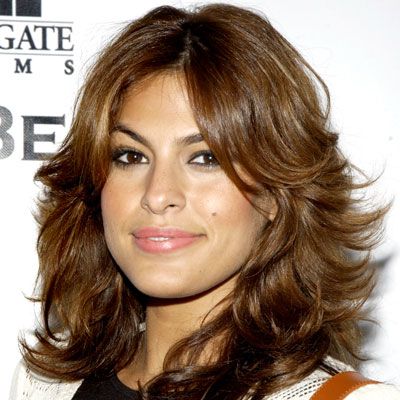 For "Trust The Men" premiere actress had nude lips, silver eye shadow and seductive coral cheeks. Skin-tight long dress underlined her perfect figure.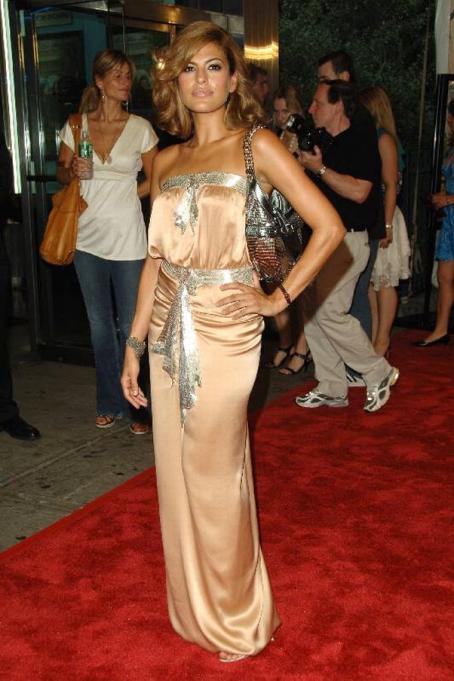 In 2006 Eva wore wonderful red dress with heavy makeup (false lashes and smoky eyes).
In 2008 for "The Women" premiere she looked very romantic and young. Actress had natural hair waves and rosy lips. Her white dress was loose-fitting and sexy.
In 2009 Eva showed how to make simple look incredible with elegant accessories at Golden Globe Award. Awesome necklace suited much white long dress.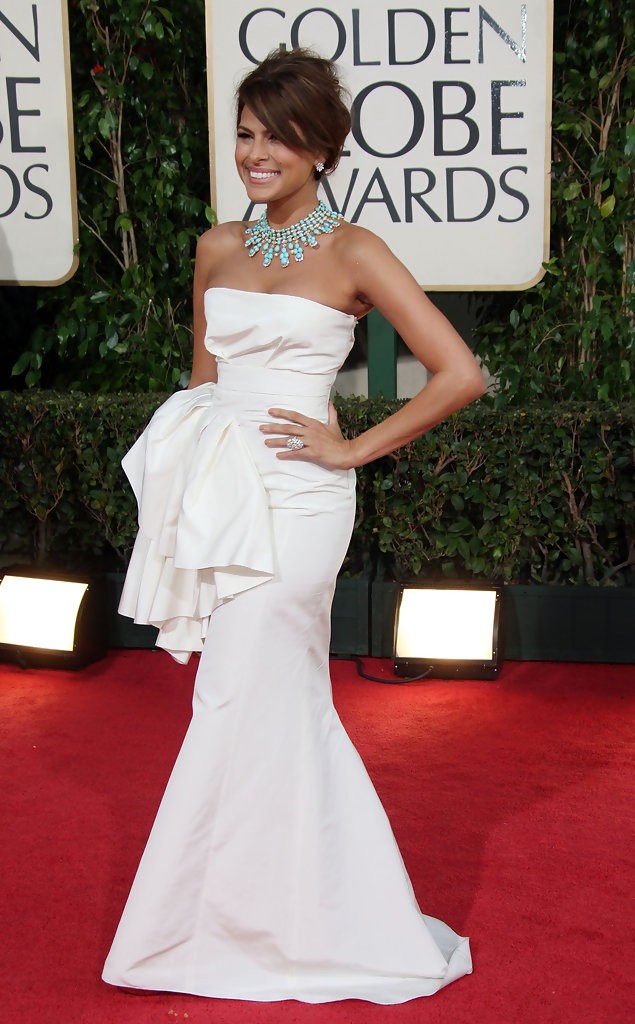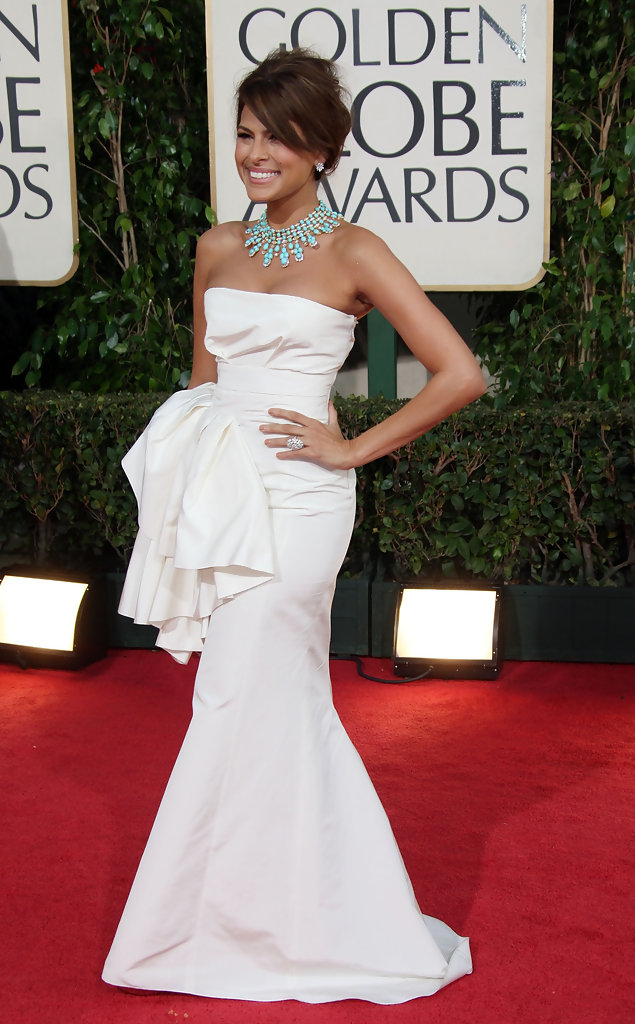 At the premiere of "The Other Guys" she had fresh makeup of warm tones and bright lipstick. Her hair was gathered in pretty ponytail and decorated with bejeweled brooch.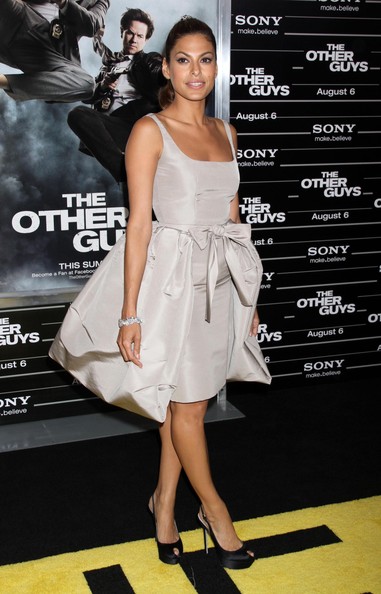 In 2012 Mendes backed to her conservative style and wore tiny lacy dress. Attention was focused on her wonderful flowing locks and natural makeup.
In Toronto for "The Place Beyond The Pines" premier Eva put on turban which gave her style mystery and sensuality. Lacy dress looked very sexy and romantic.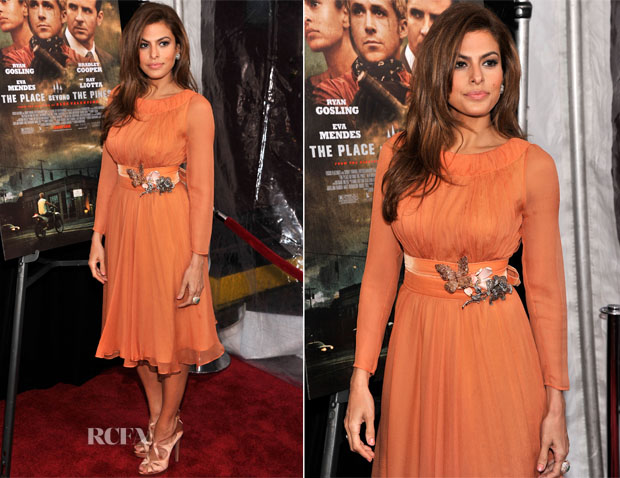 In 2014 she preferred style of late 60s'. She wore polka dot dress, dark locks and bright eyes with plenty of mascara.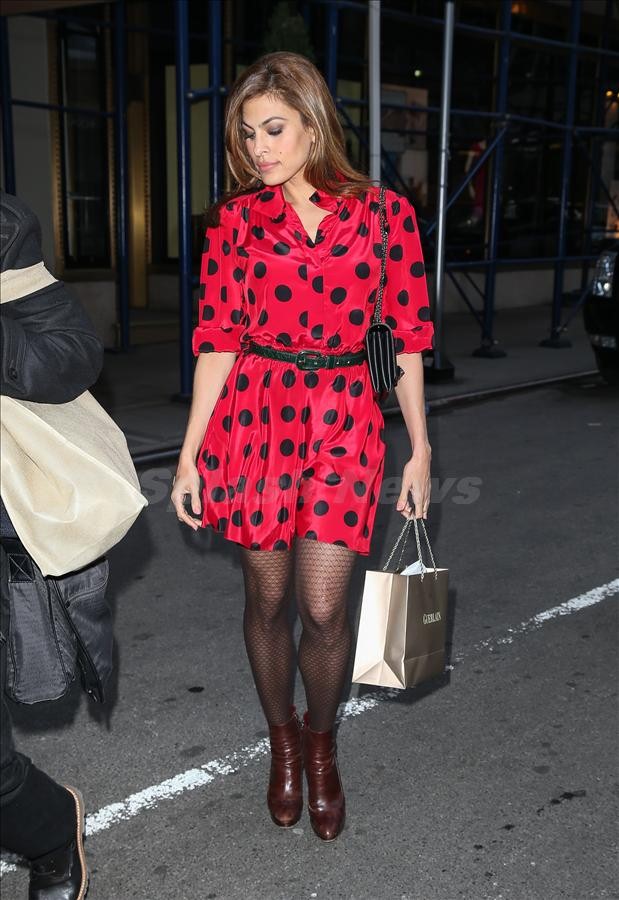 Eva Mendes always looks incredible and gorgeous.