Date of birth: June 17, 1963 (Age 56)
Full name: Gregory Buck Kinnear
Birthplace: Logansport, Indiana, USA
Height: 5' 10" (178 cm)
Weight: 165 lbs (75 kg)
Hair color: Blonde
Eye color: Blue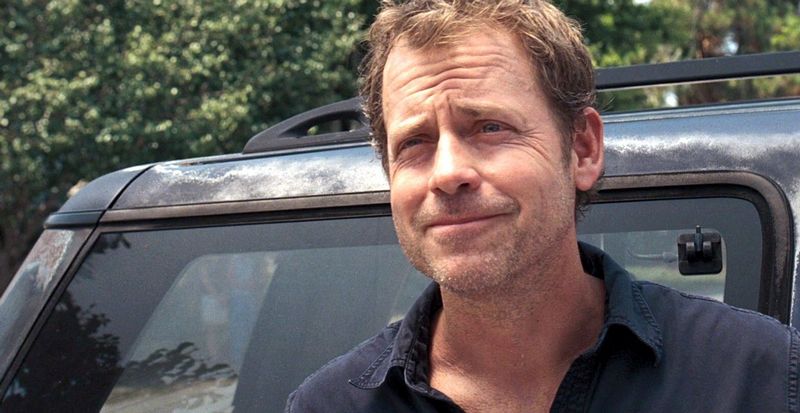 Greg Kinnear is a very experienced film and TV actor as well as a charming talk show host and TV personality with an Oscar, Golden Globe and 2 Primetime Emmy award nominations to show for his excellence in his artistry.
Due to the nature of his father's job, he grew up living in several countries as a "Foreign Service brat". This would eventually give him his first exposure to journalism as he became his high school radio talk show anchor, School Daze with Greg Kinnear whilst schooling in Athens. After gaining his degree in broadcast journalism, he became host of College Mad House.
Of his 12 award wins and 19 nominations, he was awarded a SAG for role in Little Miss Sunshine (2006) and a Daytime Emmy in 1995 for being the host of Talk Soup (1991-95). He also starred in the films, Sabrina (1995), As Good as It Gets (1997) and You've Got Mail (1998). He also had roles on the TV miniseries, The Kennedys (2011) and a lead role in Rake (2014).
Although not known to be particularly a gym rat or fitness buff, he maintains a good physique for a man his age, biochemically proven by his estimated 18% body fat percentage. He is also not known to have done anything out of the ordinary for any movie/ TV role but as observed while starring on Schmidt in 2015, his hairline has started to recede.
Even though he is known to be normally clean-shaven, he adorned himself with a circle beard for his role in Brigsby Bear (2017) and a horseshoe moustache for Drunk History (2013).