Date of birth: September 10, 1968 (Age 50)
Full name: Guy Stuart Ritchie
Birthplace: Hatfield, Hertfordshire, England
Height: 5' 10" (178 cm)
Weight: 192 lbs (87 kg)
Hair color: Brown
Eye color: Hazel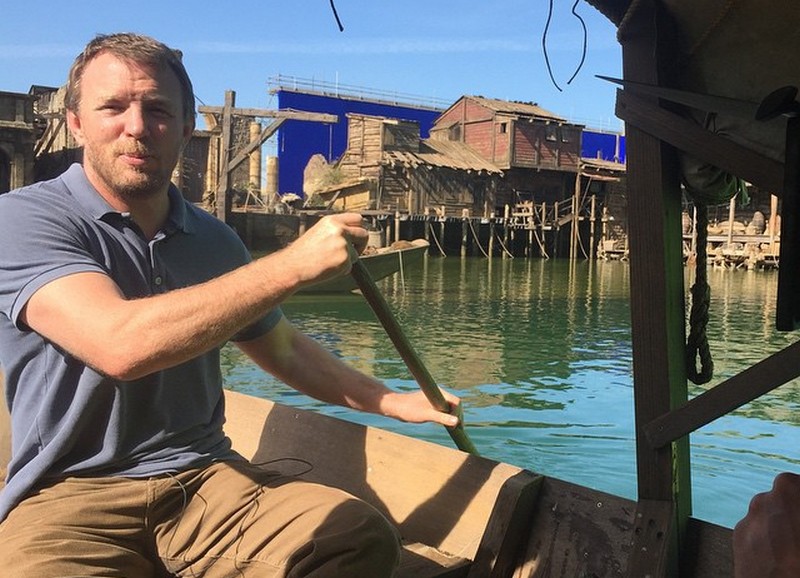 Guy Ritchie is an award-winning and vastly celebrated filmmaker, screen writer and entrepreneur. He is widely known for his creative genius in his peculiar depiction of British gangster culture in his movies and has directed some of the biggest stars in the industry.
His academics suffered due to the fact that he is dyslexic and even got expelled from secondary school at 15, citing drug usage as the reason. After spending years in the film industry lower ranking jobs, he graduated to directing adverts before shooting his first major project, a short film titled The Hard Case in 1995.
Since his major debut as the director of box office hit, Lock, Stock and Two Smoking Barrels in 1998, Guy has gone on to make himself a brand name in the British and American cinematic space. Some other very famous works of his include Sherlock Holmes (2009 and its 2011 sequel), Snatch (2000), King Arthur: Legend of the Sword (2017) and Disney's live-action film, Aladdin (2019).
Even at the age of the golden age of 50, guy still maintains an impressive physique. He attributes this to the religious-like dedication to martial arts training he began when he was 18 years old. He also credits the religion for instilling discipline in him. His favored arts are Jiu-Jitsu and Krav Maga, training in the former 5 times weekly and even has brown belt.
Talking about his looks, Guy likes to keep his haircut simple, preferring a low trim and sometimes a buzz cut with his preferred facial hair style to be a circle beard or a chin curtain. He also does not have any visible tattoos.