Date of birth: April 19, 1981 (Age 38)
Full name: Hayden Christensen
Born place: Vancouver, British Columbia, Canada
Height: 6' (183 cm)
Weight: 163 lbs (74 kg)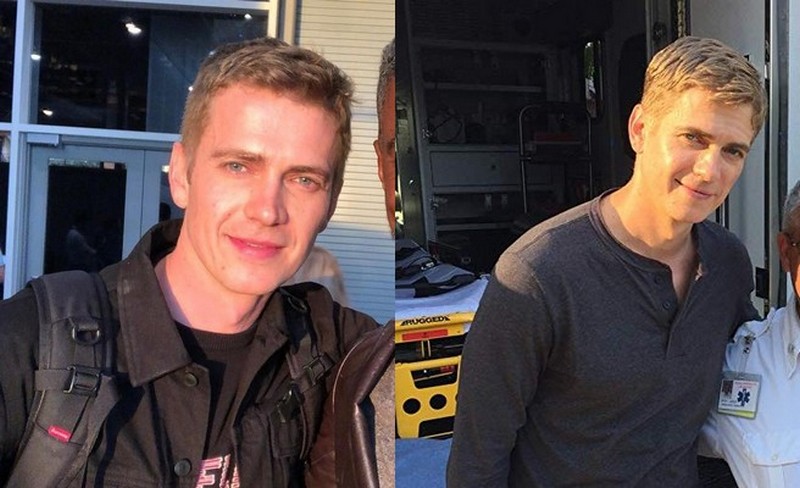 Hayden Christensen's body measurements
Chest: 40" (102 cm)
Waist: 32" (81 cm)
Arms/Biceps: 13" (33 cm)
Shoe size: 10½ (US)/44 (EU)
Hair color: Blonde
Eye color: Blue
One of Canada's finest actors and producers in looks and talents, Hayden Christensen has been recognized for his superb works and earning a Screen Actors Guild and Golden Globe nomination each amongst very many others.
His first experience on television was in a commercial for a cough syrup before he turned 10 but his acting debut came when he was 12 years when he was cast in a supporting role in the TV series, Macht Der Lieidenschaft/Family Passions. He appeared in his first 3 films the following year including In the Mouth of Madness (1995).
In a rich career spanning well over 2 decades (and counting), Hayden has becoming famous for his role as Anakin Skywalker in Star Wars films, Episode II – Attack of the Clones (2002) and Episode III – Revenge of the Sith (2005). Other famous films of his include Shattered Glass (2003), Life as a House (2001) and Jumper (2008).
Hayden has always been athletic and maintained his fitness and physique down the years. While in high school, he competitively played tennis and hockey, even almost reaching national level. In 2003, he became the youngest person to participate in an Eco-Challenge run. It involved 300 miles of mountain biking, hiking, kayaking and swimming across the Fiji Islands.
On screen, he has not had to make any significant changes to his body but only minor costume changes such as growing a moustache in 90 Minutes in Heaven (2015), wearing a pair of glasses in Shattered Glass (2003) and a half-sleeve flames tattoo in American Heist (2014). He did fracture his hand when he punched a wall in Life as a House (2001).