Date of birth: July 30, 1977 (Age 42)
Full name: Jaime Elizabeth Pressly
Born place: Kinston, North Carolina, USA
Height: 5' 5" (165 cm)
Weight: 119 lbs (54 kg)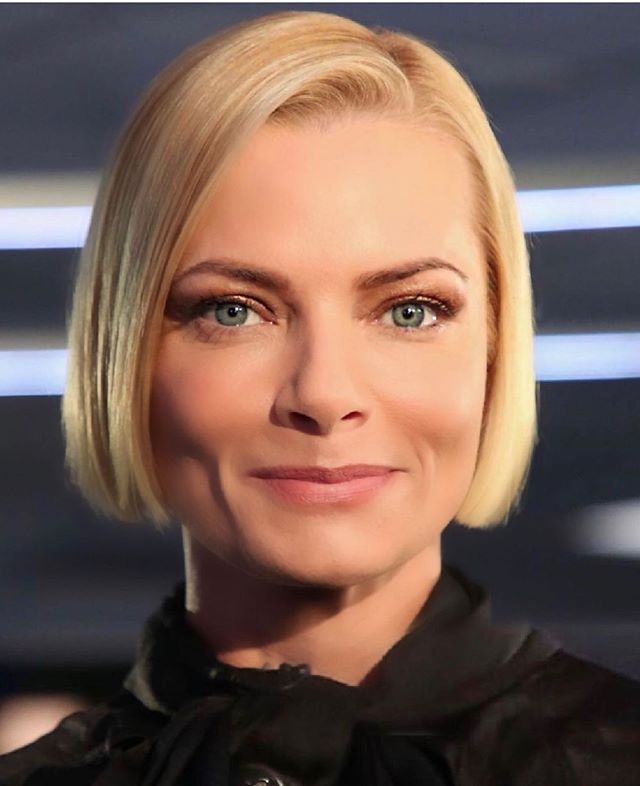 Jaime Pressly body measurements
Bra size: 34B (US)/75B (EU)
Bust: 36" (86 cm)
Waist: 24" (66 cm)
Hips: 36" (91 cm)
Shoe size: 8 (US)/38½ (EU)
Dress size: 4 (US)/34 (EU)
Hair color: Blonde
Eye color: Blue
After establishing herself as a reputable international fashion model, Jaime Pressly has also built a legacy for herself in Hollywood. The Emmy Award winning film and television actress is made famous for her many roles as well as her modeling success.
Jaime began modeling as a teenager, earning her debut cover shoot on Teen Magazine at the age of 14 which led to officially becoming the ICMS spokesmodel. After legally getting emancipation at age 15, she earned a modeling contract to Japan. She first appeared on-screen in 1996 film, Mercenary but her feature film debut was in Poison Ivy: The New Seduction (1997).
For her main role as Joy on the famed sitcom, My Name Is Earl (2005-09), she earned nominations for 2 Emmy (winning 1) and one Golden Globe and SAG Award each. She presently stars on another critically acclaimed sitcom, Mom (2014-date) and has starred in many films such as Not Another Teen Movie (2001), DOA: Dead or Alive (2006) and I Love You, Man (2009).
Although not specifically required to fit any role in her film &TV career, one of the easiest noticeable changes that Jaime undergoes is her hairstyle which has gone from "goldilocks" to a bob cut and now has a really low and yet beautiful cut. At some point, she has even dyed her hair black.
Even after 3 sons, Jaime is still hot and has an exceptional figure which she attributes to a healthy post-pregnancy diet regimen and regular fitness workouts. It helps that she trained as a gymnast from the age of 11 and even showed off her contortionist skills in a 2005 episode of My Name Is Earl.