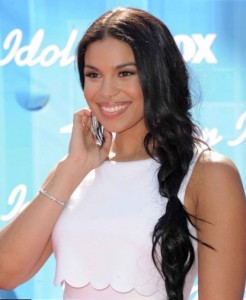 Jordin's Sparks career started from the show American Idol. At once smiling and charming brunette insinuated herself into Americans' confidence and as a result she won in this show and became the youngest winner of this project. Jordin Sparks is one of the most talented singers in the USA. The story about her weight loss made her even more popular. During 18 months she lost 50 pounds keeping to a sporty way of life!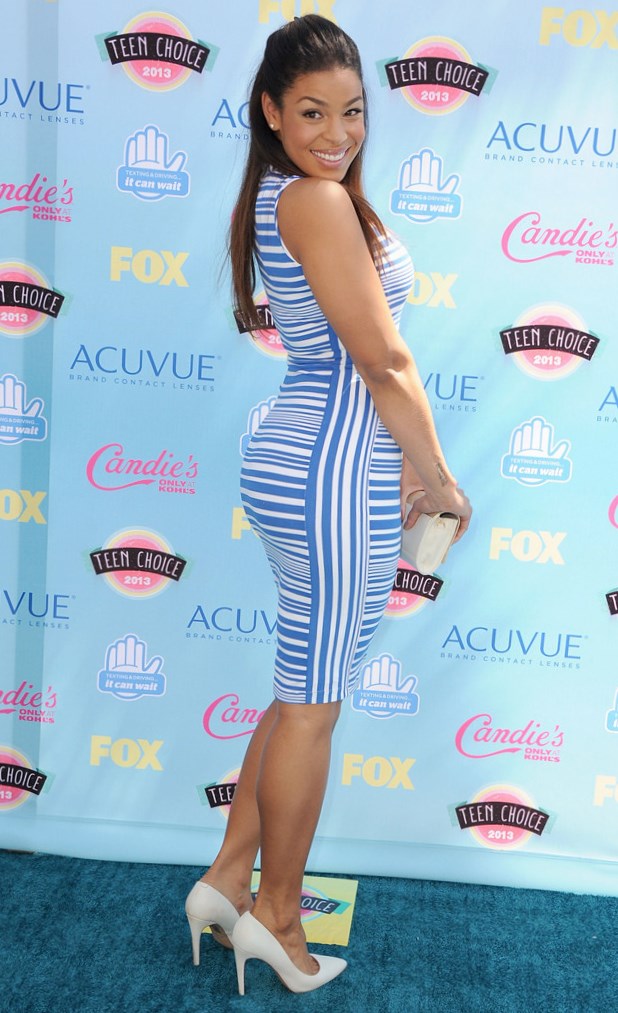 She was born on December 22, 1989. Her father is a well-known football player Phillippi Sparks. Jordin is such a type of girl who since childhood aspired to become a singer. So she concentrated on the development of her talent. Long before her appearance on the show American Idol she took part in various other shows, such as Coca-Cola Rising Star, America's Most Talented Kids and Colgate Country Showdown. By the way she won even the medal places.
Speaking about her career as a singer it is necessary to say that it started from American Idol. For the first time the girl didn't impress the judges of this competition for some reason. But later she received three yes and impressed the viewers by her talent. After the successful victory in this show her name became well-known practically for every American.
Certainly Jordin is a pretty woman with a beautiful voice but unfortunately had extra weight. After American Idol her victory was the main topic for discussion in press. Unfortunately her extra weight also was noticed. Maybe journalists' criticism made her to lose weight. In one of the interview Jordin confessed that once she saw Halle Berry on the red carpet. The attractive and sexy figure of not a young celebrity impressed Jordin so much that she decided to follow Halle's example.
During only one year Sparks lost almost 50 pounds! It was shocking and everyone wanted to know the secret of her success. It was even rumoured that she asked the help of plastic surgeons but that is not true. The secrets are simple. She hired a personal trainer and several hours per day she spent in the gym, doing various exercises. The exercises were worked out especially for her requirements and worked different muscle groups. When she decided to lose her weight Jordin changed her lifestyle greatly. A young lady became a sporty one and worked not only in a gym but spent a lot of time outdoors and frequently went for hiking. One more method she used in order to lose weight was Zumba, a kind of dance which helped to lose weight even for the other famous celebrities like Shakira and Jennifer Lopez. She liked attending such classes.
| | |
| --- | --- |
|   | |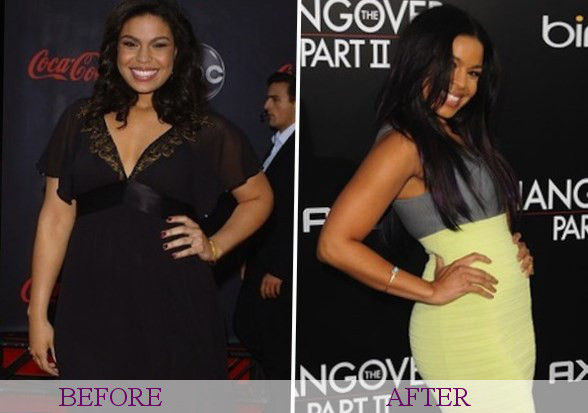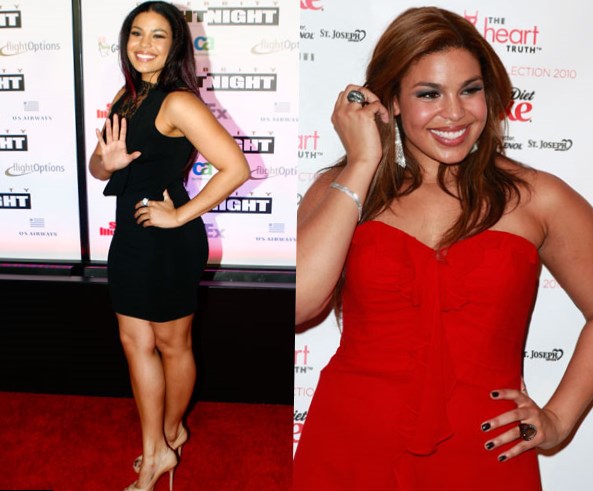 Sparks also confessed that food was one of her weaknesses and in order to achieve a long-awaited result she changed her menu greatly. She refused from junky food, sugar and bread. Instead of high in calories sandwiches she eats an apple or some other kind of fruit. The main rule of her diet is to reduce the amount of portions and to eat only when you are really hungry.
Slim and nice figure is certainly important for the singer but the most important thing for Jardin was her health. So her diet was not so strict as it could be and more attention she payed to physical exercises.
Jordin Sparks Talks Break up, Amazing Sex, Drake & New Music!