Thanks to the attractive appearance and perfect figure Laura Prepon quickly gained popularity as a model. This woman represented world-renowned brands and she was one of those celebrities who tried to correspond to their roles to the maximum and changed everything in their look, even hair colour.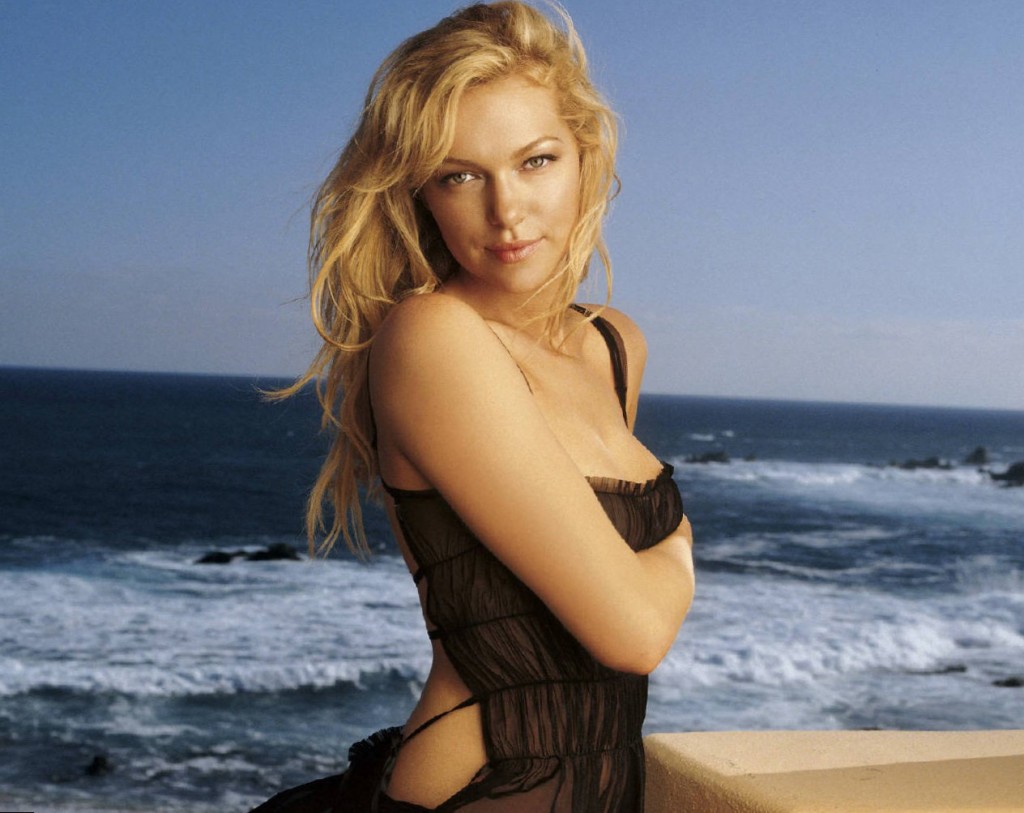 Laura Prepon was born in 1980, Watchung, New Jersey. She started her acting career at the age of fifteen; she took part in various TV shows. At the same time she worked as a model in various agencies. Thanks to her job a young girl traveled all over the world and visited France, Brazil, Great Britain and Spain.
In 1995 she was offered a role of Donna Pinciotti on That '70s Show. At the beginning of her career this role was the most prominent one. This project was lasting till 2006 and brought her popularity and acknowledgement. Later she starred in the other films too but unfortunately they were not so successful.
In 2013 she started filming in the series Orange is the New Black. At the beginning she played the leading roles but later the woman reduced her appearance on the second season of this series.
Laura Prepon is one of those celebrities who likes changes especially changing their hair colour. Though there are no fundamental changes in her hair dress, the hair colour changes constantly. It is not just the change of the hue; the actress changes it constantly and fully. With a wet finger Laura turns from brunette to blond or red haired woman. Speaking about Laura Prepon's hair changes it ought to be mentioned that with almost any hair colour she looks womanly and pretty.
Especially for her role of Donna in That '70s Show the woman had her hair red. It was a good choice. Bright hair colours fit greatly to her appearance.
In 2007 in order to correspond to the role in the film October Road she dyed her hair colour into blonde. Nevertheless such changes draw the attention of the audience to this actress. Some of them told that with her natural hair colour she looked much better. On the other side such changes influenced greatly on her appearance and added to her look romantic flavor. Probably by turning into blonde she wanted to correspond to the modern trend in Hollywood. Several years she was blonde and had shoulder-length and wavy hair.
Later she changed her hair colour and turned into chestnut head. This is the most natural hue the woman had but one must confess this is not the best of her looks. Laura Prepon has fair skin and green eyes and brown hair colour doesn't fit her. It makes the actress's appearance not so bright as it was before. It seemed to be that from blonde with chic appearance Laura turned into mousy person.
In order to correspond to her role in the series Orange Is The New Black Laura turned into dragon lady with dark hair. She shared her photos in instagramm in order to boast by her new appearance. Dark locks are probably the best variant the woman had ever had. Unfortunately Laura Prepon confessed that it was not for a long time. Again the woman plans the changes in her hair style!
Laura Prepon Interview