Date of birth: September 26, 1956
Full name: Linda Carroll Hamilton
Birthplace: Salisbury, Wicomico County, Maryland, United States
Height: 5' 6" (167.5 cm)
Weight: 125.5 lbs (57 kg)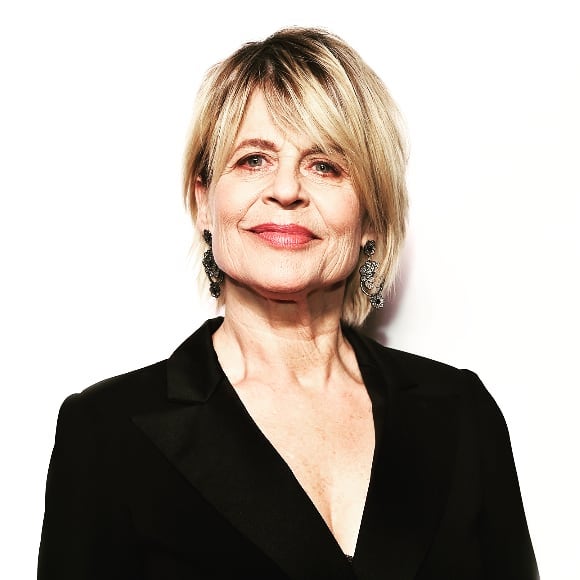 Linda Hamilton body measurements
Bra size: 34C (US)/75C (EU)
Bust: 35" (89 cm)
Waist: 24" (66 cm)
Hips: 35" (89 cm)
Shoe size: 7.5 (US)/ 38 (EU)
Dress size: 6 (US)/36 (EU)
Hair color: Blonde
Eye color: Blue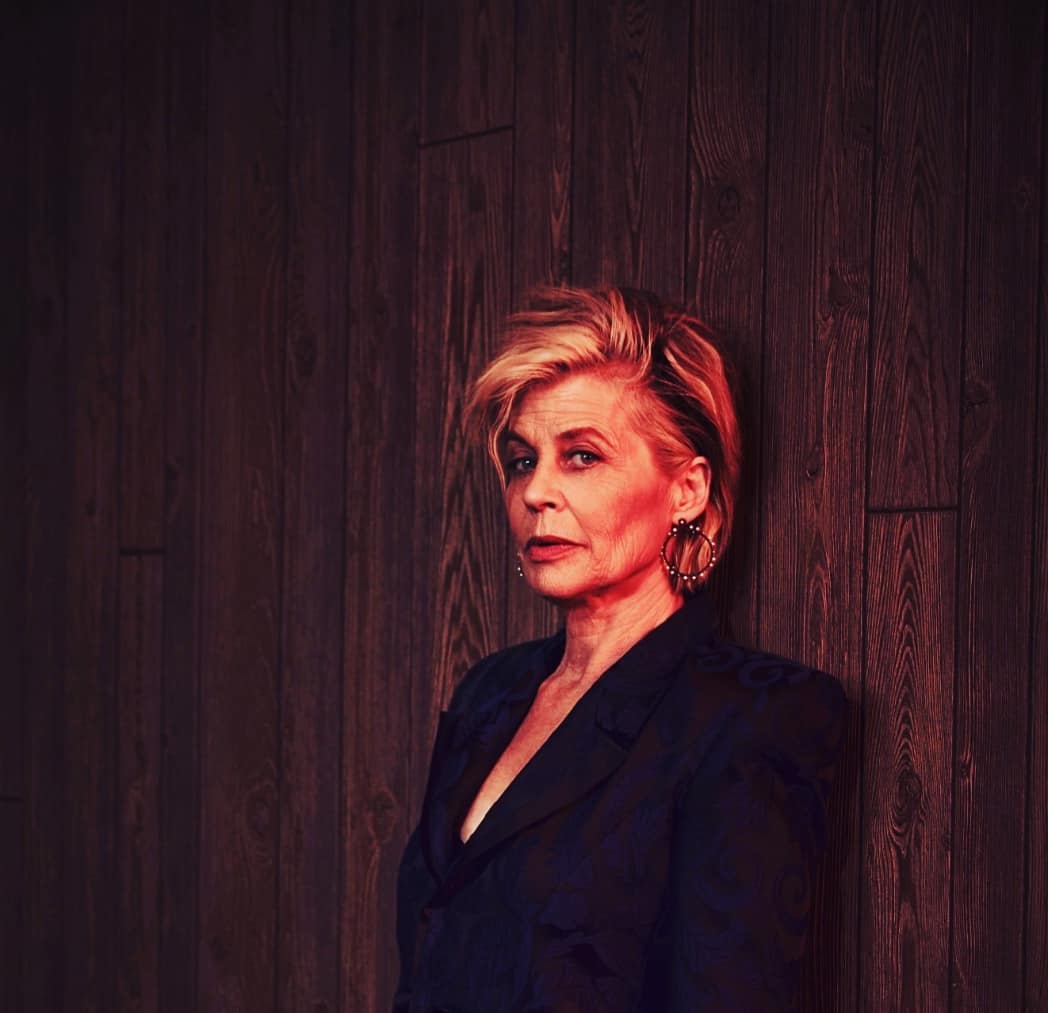 Surely, you know Linda Hamilton as Sarah Connor from Terminator films. Her other popular screen works include the role of General Eleanor Wright in the super successful series "Resident Alien", Mary Bartowski from the action "Chuck", Carol McDermott from the Golden Globe-winning criminal series "Murder, She Wrote" etc.
She is the daughter of Barbara Kyle and Carroll Stanford Hamilton, a physician. Her father died in a car crash when she was in kindergarten age. Later her mother re-married. After training at the Lee Strasberg Theatre Institute, she launched a career as an actress.
Linda Hamilton's career has been lasting for more than four decades. Of course, her face, hair, and body passed through some changes.
Naturally, the actress has soft lush hair of light brown color. For the first time, she radically changed her hairdo at the age of 16 to look different from her twin sister Leslie. Then, Linda cut her long locks and even made her eyelashes shorter. But later she accepted the fact, that there's a person in the world, who looks exactly like her.
In 1980s the fans enjoyed Linda's hot look in the action "Tag: The Assassination Game". The actress wore medium-length flaxen locks. In 1984 she won the role of Sarah Connor in "Terminator', which made her famous. Then, the actress had cascading curly hair of sandy blond tint. In "Terminator 2: Judgment Day" Linda has a mid-back length ponytail, a hairdo, which till now is copied by fashionistas all over the world. To star in this famous film, the actress returned to her natural light brown color. Nowadays, Hamilton is a 60+-year-old woman, whose hair is naturally gray. Usually, the actress wears a chin-length haircut, the color of which she changes from time to time. The fans remember her with blonde locks and dark hair roots at the premiere of "Terminator: Dark Fate" in London. Her short windblown cascading haircut caught lots of public attention, as well as her ideally shaped body.
Although some fans pay attention to the fact that Linda looks "too old" in the 2019 film "Terminator: Dark Fate", we don't agree with it. The actress, who never uses botox or other substances to look much younger than her biological age, is incredibly tight and wiry for the 60+-year-old lady. In her numerous interviews, she said, that she had to work out really hard to look attractive on the set of the newest Terminator movie. She worked out with Green Berets several times per week and combined it with supplements, prescribed by her doctor, to gain muscles.
Nowadays, she serves as a great role model for middle-aged women all over the world.